Many rumors about Lark Voorhies and her co-star Martin Lawrence have resurfaced 30 years after the end of "Saved by the Bell".
Keep on reading to find out what actually happened between the two, as well as what they are up to these days.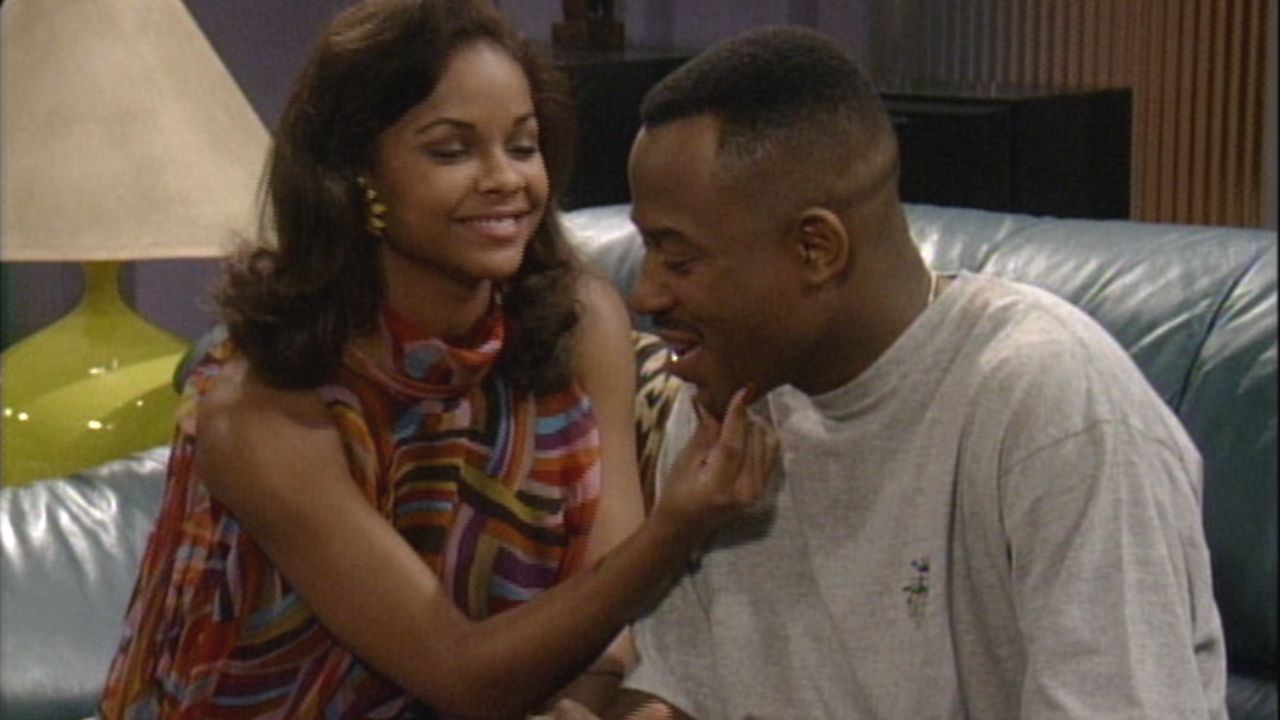 What happened between Lark Voorhies and Martin in 1994?
We've already covered the entire story about Lark and her co-star Mark-Paul Gosselaar, so if you want a little background story that happened before this, check out the link.
That being said, the actress dated Gosselaar from 1989 to 1992, after which they called it quits.
Towards the end of 1992, Voorhies became part of the cast of "Martin" for one season, which is where she started dating Martin Lawrence, the star of the show.
In a follow-up interview with People, Voorhies confirmed that the two were, in fact, engaged in 1993. 
However, their happiness lasted only a year, and it kind of seemed to be one-sided love.
Here's why:
In 1994, Lawrence made an appearance on the Arsenio Hall Show, and during his performance, the actor announced his plans to get married to a different girl.
It seems to us that Martin probably had no plans to marry Lark Voorhies at all, since he didn't even have the decency to break up with her before going on to the show.
Lark Voorhies' mental health
The entire situation took a toll Lark, and her friends and co-stars from "Saved by the Bell" later admitted in the interviews that Lark seemed very scared and flinched every time a man passed by her, all of which indicated that she had been bullied in some type of way during her relationship with Martin Lawrence.
These rumors were, unfortunately, publicly confirmed by Voorhies in 2016, as she wanted to expose all the male celebrities in the acting industry for such type of behaviour.
In fact, there might be more witness against Martin Lawrence, since there was another lawsuit for sexual harassment against him later on.
Where are they now?
After stepping back from the acting industry in 2012, Lark decided to take care of herself, more specifically her mental health, which declined drastically over the course of 10 previous years.
In 2020, Voorhies revealed that she is, indeed, battling a mental disorder known as 'schizoaffective thought disorder'.
Therefore, she did confirm she would no longer be in any of the "Saved by the Bell" sequels, in order to take care of herself.
As for Martin Lawrence, he recently appeared in the movies "The Beach Bum", and "Bad Boys for Life", and is currently working on "Martin: The Reunion".