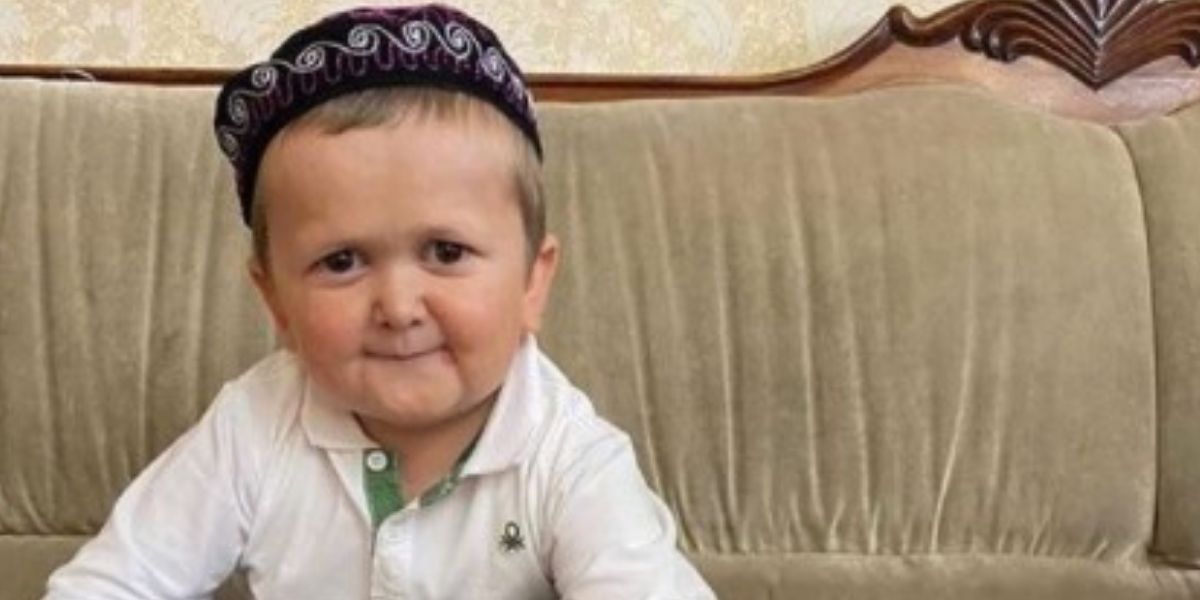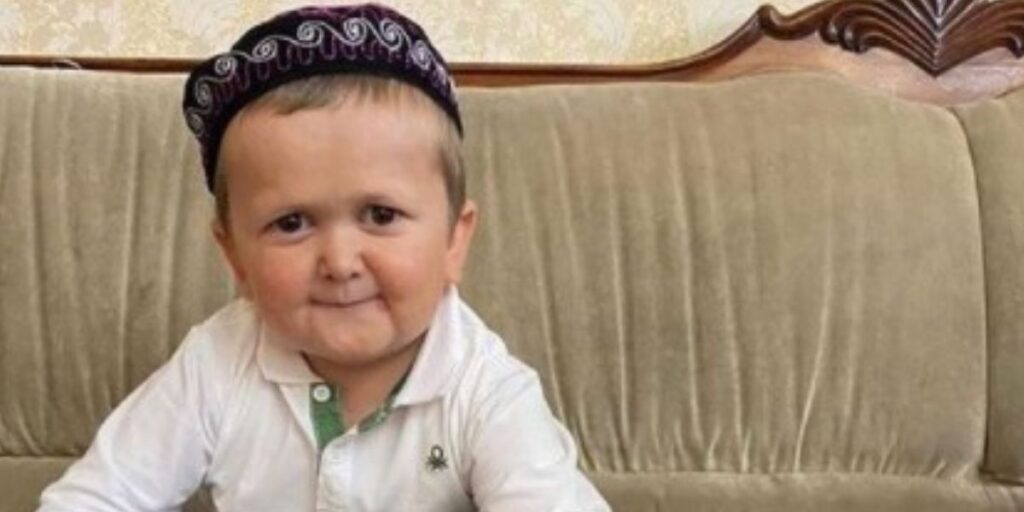 Hasbulla Magomedov's videos have gone viral on almost every social media platform. He's even taking TikTok by storm. #MiniKhabib hashtag has received over 62.9 million views on the platform.
The 'boy' looks like taking over the internet at a very fast pace. But why are people interested in him? Who is Habula Magomedov? Is he a child or a grown-up man? 
Who is Hasbulla aka 'Mini Khabib?
Hasbulla Magomedov is an 18-year-old Russian from a city called Mahakala. He is reported to be only 1 meter tall (3 feet and 4 inches). He weighs about 16 kilograms. Although he is 18 years old, when you look at his videos, he seems to be around 5. What condition does he suffer from?
It is reported that he suffers from Growth Hormone Deficiency (GHD), which is mostly referred to as Dwarfism.
Why is Hasbulla driving too much attention?
Probably you are wondering why this name keeps popping up almost everywhere. It's not because of his height. Although he has been on the Social Media platforms for a long now, he has only gained attention from late May. He became an internet sensation recently following the news of his fight with a singer Abduroziq (also with similar characteristics), from Tajikistan.
The video clips of their pre-fight showed Abduroziq threatening Hasbulla: 'if you lay even a finger on me now, they will take your corpse away."
The two are supposed to take on each other on The Fight Of The Century that has been organized by Chechen MMA fighter Ashab Tamaev. 
RECOMMENDED

Is Scott Adkins a Real Fighter And Martial Artist?
When is Hasbulla Vs Abduroziq's fight?
We know that the "The Century Fight" between Mini Khabib and Tajikistan's singer, Abduroziq was to take place in May. However, only a pre-fight video has been released amid criticisms from campaigners.
It is reported that the two actually fought on May 18, but no video footage is out yet. Why the wait?
The head of the Russian Dwarf Athletic Association, Uliana Podpalnaya said the fight was "unethically wrong" as it only set to make people laugh yet the two were to earn huge amounts of money from it, which makes it not a sport. "There is nothing serious about it," she added.
Why is he called "Mini Khabib?"
The reason behind the nickname is that he hails from the same city as the UFC star and the former lightweight champion Khabib Nurmagomedov, a reason he's nicknamed "Mini Khabib". Although many people believe that the two are related, there is no relationship between them apart from the close friendship they share.
The former lightweight champion, who retired without losing any UFC match, with 29 wins on his name, has been seen on some videos and photos with Hasbulla. Probably his closeness to the talented fighter inspired him to join the boxing industry, debuting with his counterpart Abduroziq.
The Opponent
Hasbulla's opponent, Abduroziq, 17, is no different from him. He is also around 1 meter tall and weighs one kilogram more than Mini Khabib. He's a singer from Tajikistan and has some songs on YouTube already.
Abduroziq suffered from Rickets while he was a child, which affected his growth.
Should you wait for the fight?
While this already looks like a real contest that will surely draw attention from all parts of the world, it looks like we will have to wait to see it. Maybe until martial arts with dwarfism is made a Paralympic sport, just as the head of the Russian Dwar Athletic Association said.
However, Hasbulla is an active TikTok and Instagram blogger. You can keep following him for the latest updates.
You may also be interested in Abduroziq's song on YouTube and get entertained as we wait for the official date for The Century Fight.