Looking at the lives of superstars is natural.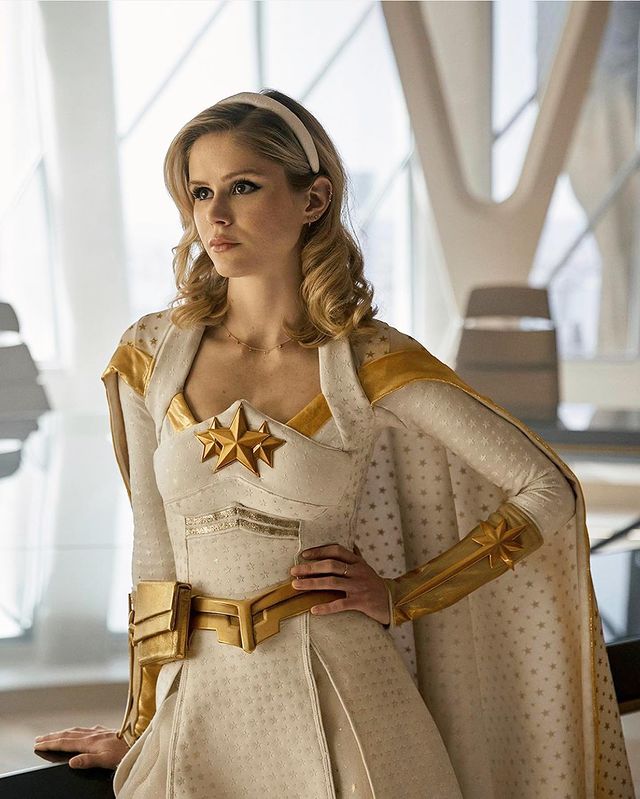 Many people are obsessed with matters relating to love, relationoships, and celebrities.
Erin Moriarty is not exempted, and many people would like to know who is her boyfriend.
Does Erin Moriarty have a Boyfriend?
No, she doesn't have a boyfriend.
Even though Erin seems single at the moment, the superstar has a lot of male friends, and most of them have been rumored to be dating her at some point.
There is no evidence to substantiate them, especially when discussing her relationship with Jacob Artist.
The Glee actor met Erin while filming After the Dark, an indie movie with Rhys Wakefield and Bonnie Wright as cast members.
After the movie's filming in Indonesia, the actress became close to Jacob and Bonnie.
They still spend a lot of time together, and due to the number of times Erin and Jacob have been seen together on her Instagram pictures, the media thought they were an item.
Erin's Dating History
Moriarty has a good relationship with all her co-stars in The Boys; thus, the rumors she was dating Antony Starr.
The rumors were fueled by the pictures of them together.
It is clear the two spend a lot of time together when they are not filming, but this is the case with Erin and other cast members of the hit series.
She is close to Jack Quaid and Chase Crawford, but many people fail to consider this when assuming she is dating Antony Starr.
The two have been seen dining on their own a couple of times.
And in those instances, they had lunch outside.
The two have shown their love for each other on their Instagram pages, particularly during their birthdays.
They insist they are close friends, but in the actress' recent photo of Antony, she stated, "BD to my ride or die/dog dad-uncle extraordinaire/annoyingly talented/goofball BEST FRIEND."
Nothing shows the two are romantically involved.
They are close friends, according to the statement.
This also applies to Pedro Pascal.
The two have various pictures uploaded on Instagram that date back to 2014.
In their earlier pictures, Erin sat in a living room with him and referred to him as her favorite person.
The two also show their affection on Twitter though there is no evidence to show they were in a relationship.
If there is something that is clear, it is that Erin spends her time with very handsome men.
She Stated She Had a Crush on Drake
Even though she is not dating anyone, there is a celebrity she stated she would not mind dating, and it is Drake.
She revealed she had a massive crush on the Canadian artist and rapper.
Before the pandemic, the actress stated that she and Drake followed each other on Instagram.
She confessed that she was waiting for the day he would slide into her DM.
Other than this, there is no evidence that the two are linked.
If Drake ever messaged her and she responded, there is a chance she would become one of the most talked about women in entertainment for getting his attention.
For now, it seems the actress is single and is not dating her current or previous co-stars.
As The Boys continues airing, one never knows what the future holds for Erin.