AMC's Fear the Walking Dead fans got to know actress Maggie Grace when she was taken up as a regular for season four of the franchise.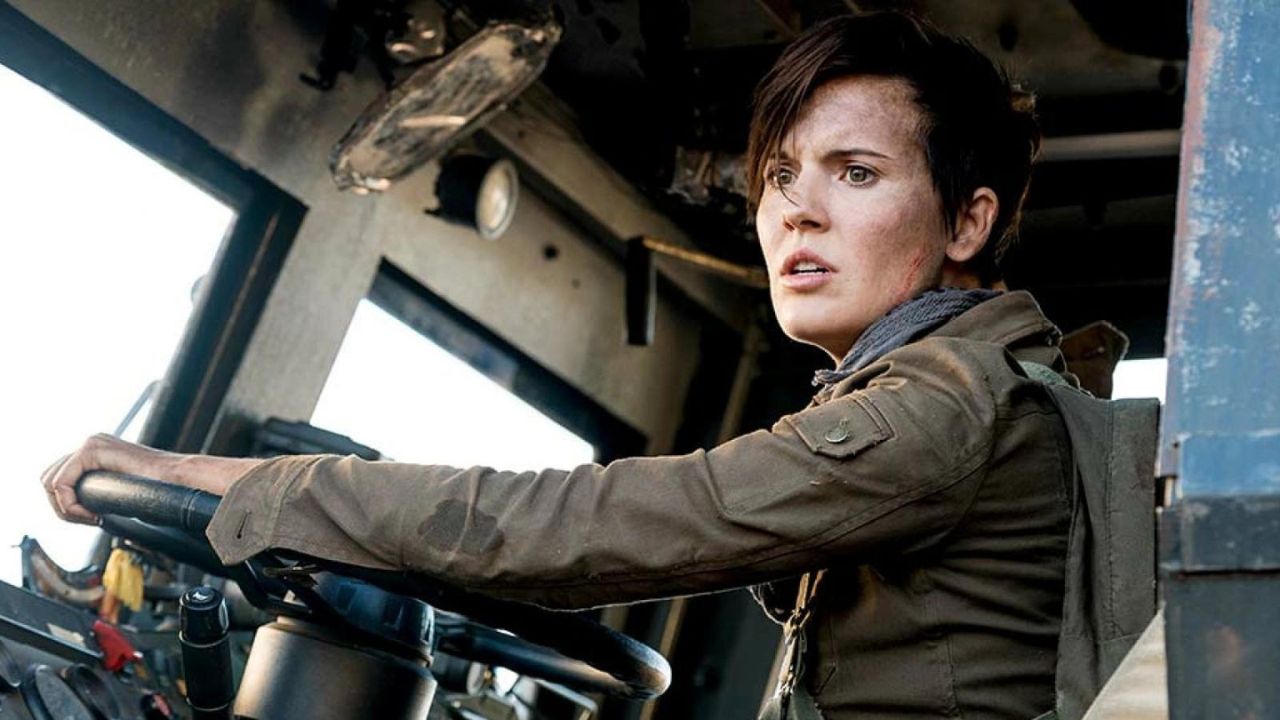 Grace portrays Althea Szewczyk-Przygocki in Fear the walking dead.
Before her break out role in the series, she was a journalist documenting people's stories.
She turns up in a SWAT vehicle and offers to save John Dorie (Garret Dillahunt) and Morgan Jones (Lennie James).
Althea ensures that they're rescued then reminds them that they owe her.
Her terms require them to give her a series of interviews on a story she had been following.
In the series, Maggie's Althea performance is gripping, yet she still leaves the show. But why?
Read on to find out more about what happened to the talented actress on the show!
Maggie Grace is a famous American actress who started acting when she was just 18.
You might know her from her fantastic performance in Lost.
Maggie was quick to make her mark in the film and television industry.
The actress is highly versatile, and it didn't take her long to prove herself with any roles that came her way.
In Murder in Greenwich and Lost, Grace stunned her audience with unmatched precision and finesse.
The 38-year-old sensation's performance in Murder in Greenwich earned her a nomination for the Young Artist Award in 2002.
Maggie also delivered a performance to remember in Twilight Saga.
Overall, the actress has never disappointed, showing the great potential that has seen her merit in all her ventures.
Personal Life
Not much is known about Maggie's personal life. But what's known is that she has a great relationship with her mother. She also loves English poetry from the greats such as William Shakespeare.
In 2017, Maggie Grace got married to Brent Bushnell.
Fear of the Walking Dead Plot Summary
"Fear the Walking Dead" is set in Los Angeles, where a zombie outbreak has already begun.
The first season focuses on high school guidance counselor Madison Clark (Kim Dickens), her English teacher boyfriend, Travis Manawa (Cliff Curtis), and their families.
When the zombies attack and their son, Nick (Frank Dillane), is infected, they must flee their home and go on the run.
Travis' ex-wife, Liza Ortiz (Elizabeth Rodriguez), and their children, 15-year-old daughter Alicia (Alycia Debnam-Carey) and son Chris (Lorenzo James Henrie/Charlie Barnett), join them when Travis shows up to rescue them after being away.
Meanwhile, a divorced high school football coach, Victor Strand (Colman Domingo), flees with his heroin-addicted lover, Ofelia Salazar (Mercedes Mason).
After Travis discovers it at the marina, they are all drawn to the Abigail, a yacht owned by Daniel Salazar (Ruben Blades).
The group must survive the threat of zombies and other people who have been affected by the crisis.
Other survivors have been forced to band together to survive.
What Happened to Maggie Grace on Fear of the Walking Dead
Maggie Grace's role on Fear of the Walking Dead came to an end, and she won't appear on the show anymore.
According to the show's co-runner Andrew Chambliss, Maggie's character came to an end of her story arc.
Therefore, she would no longer appear on Season 7 of the show.
Mr Chambliss said, "This episode marks Al's last appearance this season. In Al's history on the show, we have seen her filming other people, asking other people questions. In this episode, we actually see her on the side of the camera."
Althea finally stopped chasing Isabelle, her love interest in the film.
Before they reunite, Althea destroys her camera and tells her love interest, "We will find something new. Something for us both."
She admits to Isabelle that if they should be together, they must stay ahead of CRM. Althea then asks Isabelle, "Where should we go first?"
After which, they stroll off to an unknown future together.
Later in an Instagram post, Maggie appreciated the project and the cast who made the series a success.
Their die-hard fans probably wonder if the two characters will ever be re-introduced in the show again. But this remains a subject to speculate on.
Haven't seen the show yet? Tune in to AMC or AMC plus every Sunday at 9:00 p.m. E.S.T.