Many people whose childhoods fell between 2010 and 2013 consider Victorious a significant part of them.
The sitcom focused on the lives of talented teenagers in an art school.
The main stars, Ariana Grande and Elizabeth Gillies gave fans a lot of entertainment, and many wonder whether they are still friends.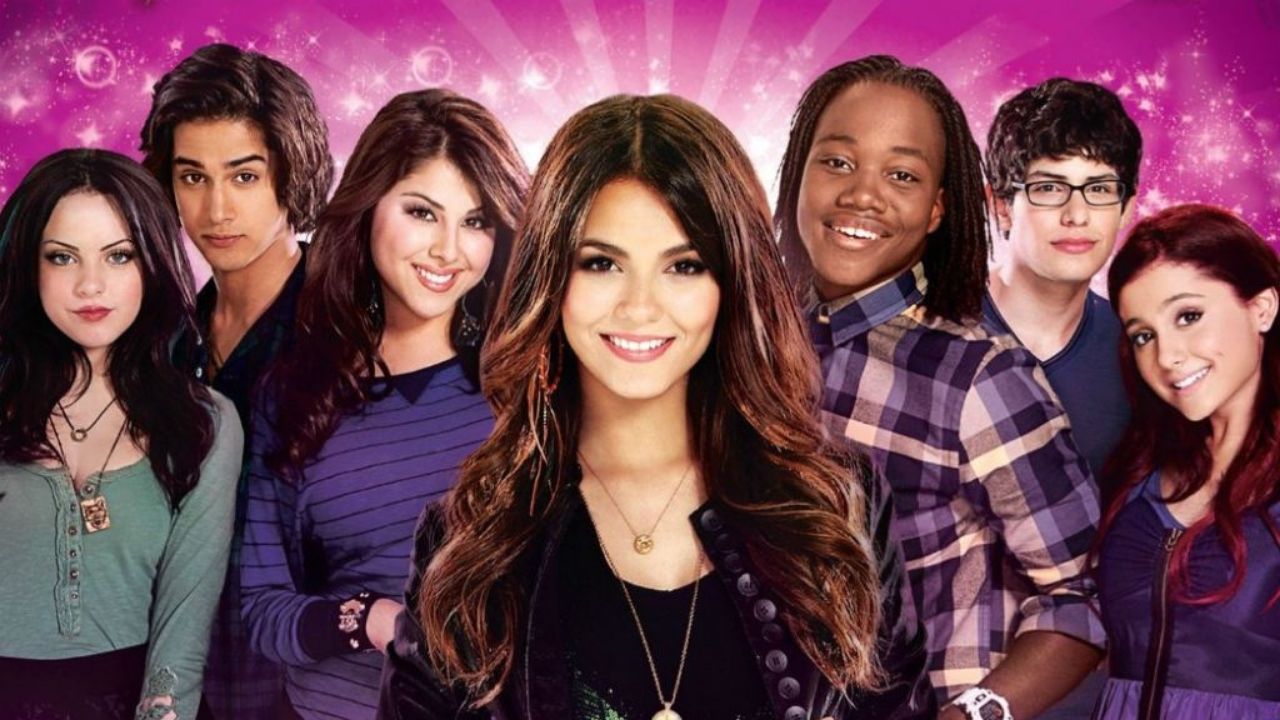 It seems they are besties for life, which was made possible after their appearances as co-stars in the famed sitcom.
Some may be surprised that the actresses knew each other before the show aired in 2010.
They both appeared in 13: The Musical on Broadway before they got their chance to work in Hollywood.
Ariana revealed that she lived with Elizabeth during an interview in 2012 with Teen Vogue as she discussed their friendship.
She also confirmed that Gillies lived with her at her mother's house, and they had a lot of fun.
Ariana Grande And Elizabeth Gillies Together
Ariana Grande And Elizabeth Gillies Acting in 'Victorious'
The pair acted as Cat Valentine and Jade West on the show from 2010 to 2013.
Ariana Grande And Elizabeth Gillies are Still Best Friends
They wore matching Halloween costumes in 2013.
Ariana Grande And Elizabeth Gillies's Reunion
The two met and made their fans aware of their meet-up by posting a selfie in January 2019.
Ariana Grande And Elizabeth Gillies Acting Silly
The two posted a video of them recreating various scenes from the 1998 film The Waterboy in 2020
Ariana Grande And Elizabeth Gillies Just Chilling
In March 2022, Elizabeth and Ariana gave their fans a glimpse of one of their times hanging out together.
READ: Was Ariana Grande Born Rich?
Ariana Grande And Elizabeth Gillies Rare Encounter on Stage
Elizabeth shared her time with Ariana on Instagram and captioned the photograph, "One week ago with my Dungus! Love you."
They treated their fans to a reunion that brought them together on stage for the first time in two and a half years.
From their performance, one could still see that Elizabeth and Ariana still had the magic touch.
Their decision to sing I'll Cover You from the musical Rent shows that they were born to perform, and the only thing they need is a microphone.
Many will remember their performance when singing Give It Up in the sitcom since that was when they knew both stars could sing.
At the time, many wondered why neither of them had more solo tracks despite having unique voices.
It was nice to see them sing together since they have succeeded in different paths.
Even though their reunion was bound to happen, their busy schedules and the pandemic may be why the two did not perform together after Victorious.
Elizabeth Gillies recently apologized for missing out on the superstar's wedding.
Ariana Grande and Dalton Gomez got married in May 2022 in an event of not more than 20 people.
During Elizabeth's appearance on Watch What Happens Live! with Andy Cohen, she gave her reasons for missing out on her friend's wedding ceremony.
She said she could not get off work to go to her wedding since she needed a seven-day prior clearance before traveling to the place.
She could not tell anybody and ask for a day off since it would not have been granted.
She revealed she was sorry to miss the special day.
READ MORE: Dynasty Star Elizabeth Gillies' Net Worth in 2022
Ariana and Elizabeth Support Each Other
Elizabeth praised Grande on Instagram in 2015 when she wrote, "Absolutely stunning. So proud."
In August 2022, Elizabeth posted a tribute on Instagram.
She was referring to her character on Dynasty since filming was coming to an end.
The singer commented on the post by writing, "Oh my. Congratulations, my Liz, on completing this massive and magnificent chapter with Fallon. She is / you are utterly spectacular. !!!!!!!!! love youuu. sm."