Sometimes he's quick, sometimes he's silly, and he can turn to be a complete savage. If there is any comedian out there who roasts people with no remorse at all, it's Tony. Born in Youngstown, Ohio, Tony is notorious for roasting people by touching edgy topics while doing his comedy.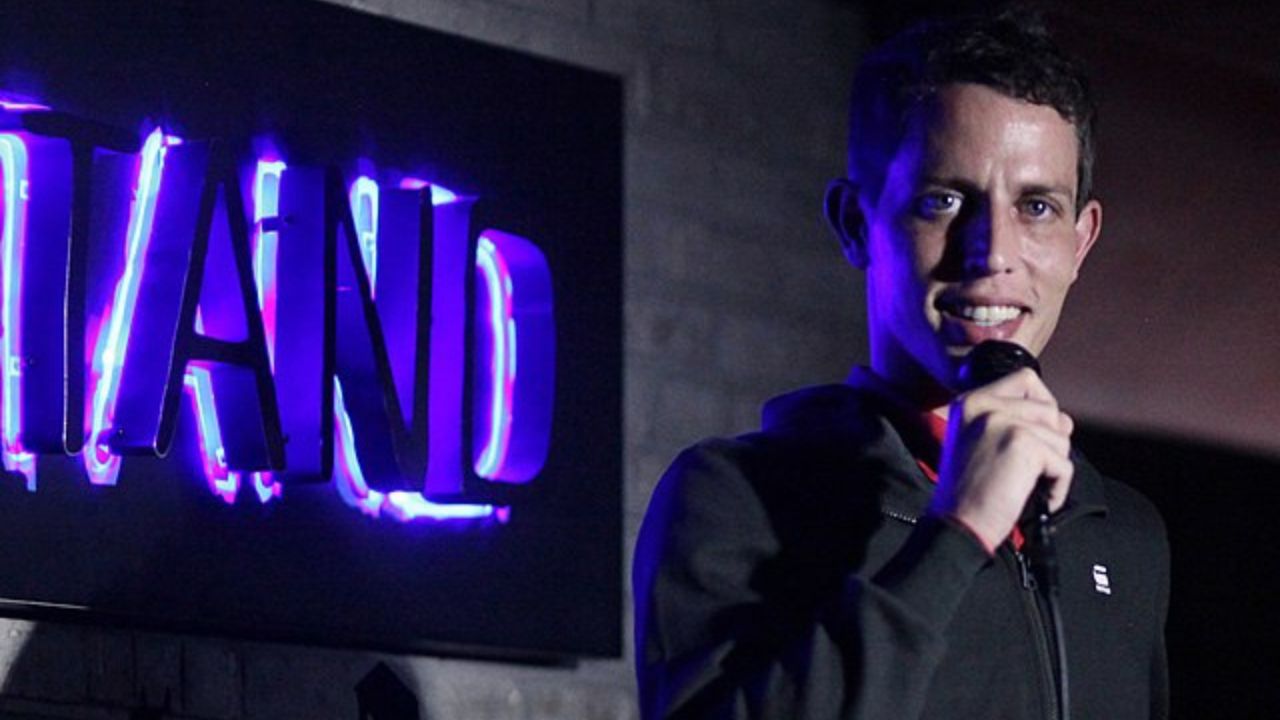 But we all know this. What about his love life? In 2015, Tony mentioned that he is married. Some fans also claim they used to see him wearing a ring in the shows, but they no longer see him with one. So is Tony Hinchcliffe still married? We dig deep to find out the truth about the "Roast god."
Is/Was Tony Really Married?
The problem with being a comedian is that everyone thinks you are joking even when you are saying the truth. No one takes you seriously. This was the case with Tony in 2015.
When he appeared at the Joe Rogan Podcast with Dana White, Tony reviewed that he had a wife. Fans did not buy this and treated the news as his usual jokes.
In 2017, Tony announced that he was engaged to Charlotte Jane, an Australian, and shared the news on Instagram. The two showed off their engagement rings in the post.
Still, his fans never bought the "joke" until Charlotte also shared the photo on her Instagram account.
RECOMMENDED

What Happened to Carlos Mencia?
Did Tony Marry Charlotte?
Despite things not being so clear, some hints show the comedian married his girlfriend Charlotte after their engagement.
In 2018, Tony and Mike Lawrence engaged in a Roast Battle, getting over each other's career and marriage.
Mike dropped reliable statements about Tony marrying Charlotte in the Video.
"Tony married an Australian woman after one month in Las Vegas. And you know what they say? What happens in Vegas leaves you the second she gets a green card."
Tony could not agree any more.
"It's true. We are both married. My beautiful wife is right up there. Mike's wife couldn't make it because he doesn't make her come."
There's still more evidence pointing to Tony's marriage with Charlotte.
In a Tweet dated back in 2018, a female comedian, AFRODYETE LOVE, shared her picture alongside the couple. She mentioned Charlotte as Tony's spouse.
We can say Tony married his Australian girlfriend, Charlotte, probably in late 2017.
Who Is Tony Hinchcliffe's Wife Charlotte Jane?
Charlotte is the daughter of the late Australian race car driver, Bob Jane. Bob was one of the greatest race car drivers across the world. He won the Armstrong 500 four times. Bob passed away in 2018.
He was also a successful business tycoon and owned Bob Jane T-Marts, a tire retail business.
Charlotte is the youngest in her family and has three older siblings.
The 27-year old is an erotic model and often shares her content on her Instagram account.
Are they still married?
As difficult as this question seems. We will try to find out the real truth.
It looks two way. It seems like both are still together. But taking a look closely at their actions suggests otherwise.
Since late 2018 to date, they are not putting on their rings. And for some years now, Tony no longer shares photos of him with Charlotte. On the other hand, Charlotte has been quiet and doesn't update his accounts with their photos.
Although not wearing a ring doesn't always qualify as separation, rumors have it that Charlotte left Tony for good after he reportedly cheated on her with some woman in Philadelphia, Toronto.
Joanna Jedrzejczyk And Tony Hinchcliffe
Joanna's relationship with Tony is the most talked about. Joanna is a Polish UFC fighter, whom Tony has consistently been mentioning she's hot.
What started as fun would eventually turn into a rumored relationship.
In 2016, Joanna shared her picture with Tony in her tweet, captioning, "Look who finally had the courage to talk to me."