The entire landscape of the music industry shook with the arrival of this legendary musician, Prince. Can you guess the name? Yes, it is the excellent singer-songwriter Prince. Words fall short of in praise of this multi-talented personality who made significant contributions in the music industry.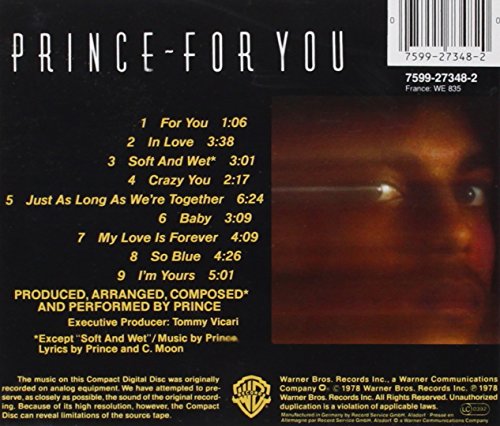 Well-known for his eccentric style and flamboyant persona, Prince stole the hearts of millions around the world. Though many people could never digest his out-of-the-box style sense and super weird lifestyle, his music connected with them.
He was a master in almost every aspect of music. Prince was a maestro and could play classical music to jazz to country to rock music. If that wasn't enough, he even tried his hands with playing instruments. Trying his hand would be an understatement since he is known to have played all instruments for his recordings.
A multi-instrumentalist, Prince has left a mark on all the music heads across the world. His soul still lives through his music. The legendary musician's name is engrained in the Hall Of Fame as a tribute.
How many instruments did Prince play
Prince is known to be an all-rounder performer and a musician. He is not just a noted vocalist but also an expert instrumentalist.
Price sang every vocal and played all 27 instruments on his first album, 'For You,' which became a sensation in no time.
What instruments did Prince play
For his album, Prince was hands on all the instruments, including acoustic guitar, electric guitar, bass synth, bass, Fuzz bass, singing bass, acoustic piano, electric piano.
It does not stop there; he even played poly-Moog, mini-Moog, Arp Pro Soloist, Arp string ensemble, Oberheim four-voice, drums, water drums, syndrums, clavinet, bongos, slapsticks, finger cymbals, congas, orchestral bells, wind chimes, brush trap, woodblocks, finger snaps, tree bell, and handclaps.
Yes, it is unbelievable, yet he made it possible.
Prince is even known to have learned Organ, Piano, Drums, Bongos, Bass and Rhythm Guitar, Harmonica, Flute, and Congas. Also contemplated as a guitar prodigy and a master of drums, percussion, bass, keyboards, and synthesizer. This music legend has composed and even played all the instruments for his first five albums.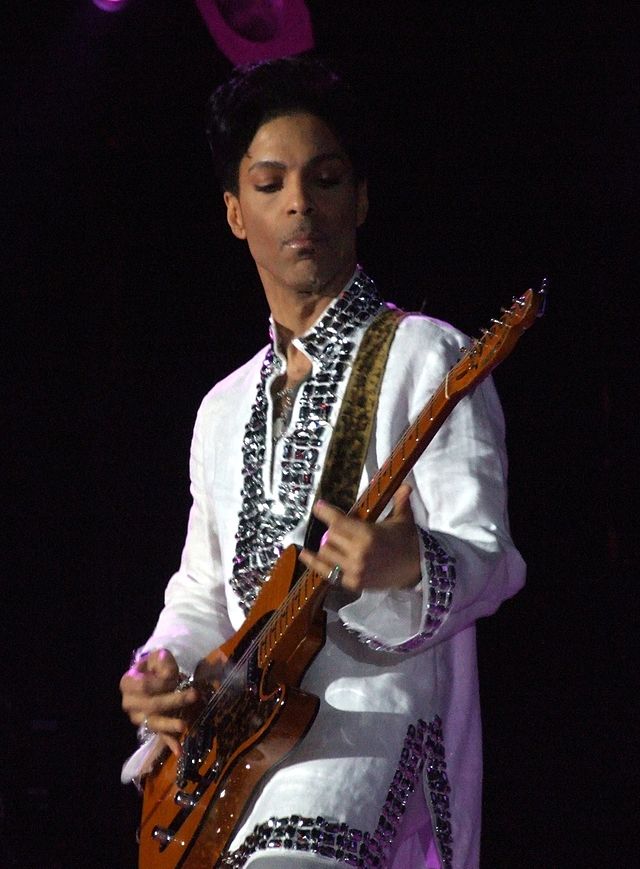 Love for Musical Instruments
As much as he loved playing the instruments, Prince had a big hand in detailing them as well. He used to personalize his guitars to match his style and persona. It created a larger-than-life experience for the audience when he used to perform with these gears.
Hohner Madcat
Are you aware of the Hohner Madcat Telecaster? It is one of the most jaw-dropping musical instruments that Price owned. This guitar had a luxurious, sleek, maple top look that everyone went gaga over. It even had an iconic leopard print that could match Prince's costume on stage.
With this guitar, he composed his style of electronic funk music that made him stand out from other artists of his time.
Cloud Guitar
This guitar is known to be one of Prince's masterpieces during his years of stardom. The Cloud Guitar was a one-piece design made from maple wood entirely. This electric guitar allowed him to play from lighter tones to high-pitched, soaring tones on the stage.
Prince involved the use of this guitar in almost the majority of his albums. He customized the guitar to match his out-of-the-world style. Later this unique guitar was released in different colored versions as well.
The OB-XA
While Prince had the prowess to hire musicians to authentic sounds for his albums, he created equipment that gave him all. This OB-XA synthesizer helped him create larger-than-life music for all his musical masterpieces and satisfy his gigantic sound vision.
Final Thoughts
Prince is a musical genius who has made a distinctive mark in the history of music. With the amalgamation of cultures and emotions, his music is no less of magic. He has made some memorable stage performances that stay in our hearts from collaborating with top artists and musicians.
Even though he's gone, his legacy lives forever to date.