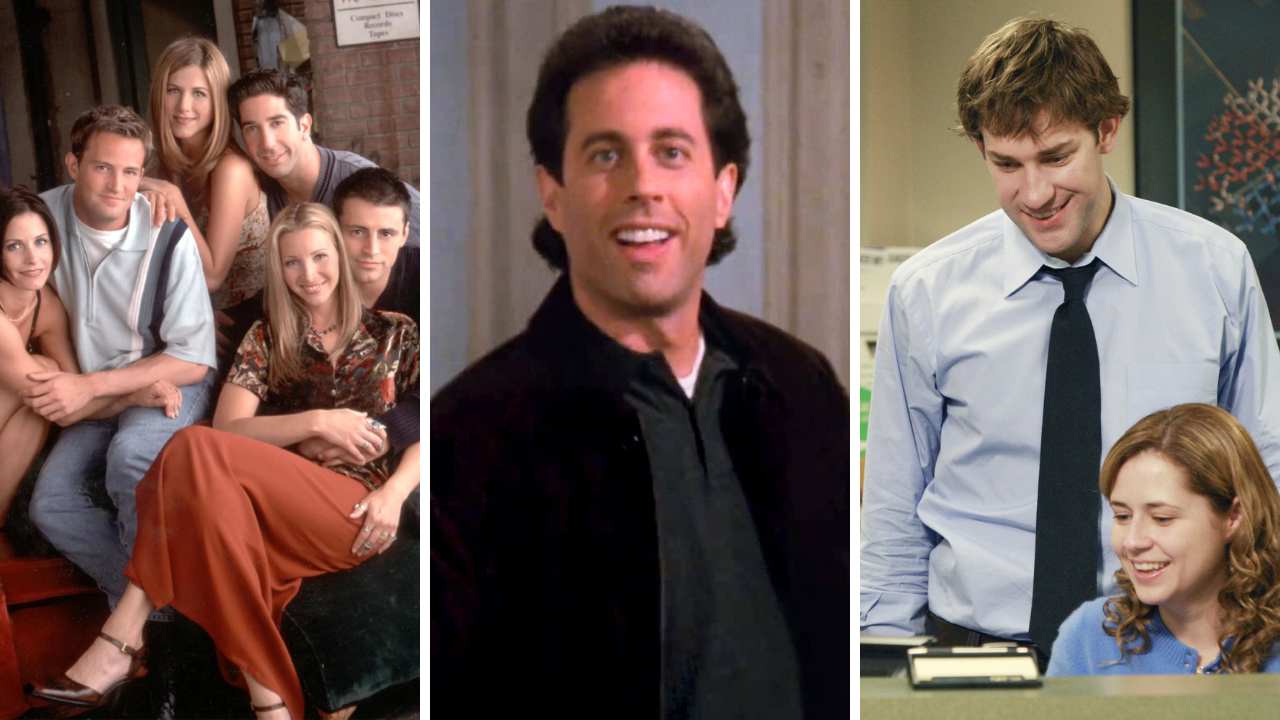 Maintaining humor and quality over multiple seasons is a rare feat. These shows not only tickle our funny bones but become a comforting escape, portraying relatable characters and humorous life situations. Here are sitcoms that have successfully kept audiences laughing while maintaining a high level of quality humor throughout their runs.
Friends
"Friends" managed to remain a cultural touchstone throughout its ten-season run. The comedic and emotional consistency can be credited to the well-etched characters and the chemistry between the cast members. Even as the characters grew and their life circumstances changed, the humor, warmth, and camaraderie remained intact, making it a show audiences returned to year after year.
The Office
"The Office" utilized its mockumentary style to create humor and heart, creating a unique viewing experience. The relatable workplace scenarios, coupled with the quirky and endearing characters, provided a consistent level of humor and emotional resonance across its nine seasons. The series had the ability to seamlessly blend cringe comedy with heartfelt moments, which remained constant throughout its run.
Parks and Recreation
"Parks and Recreation" was praised for its positive portrayal of women in government and its clever humor. Over seven seasons, the show retained its quality by maintaining a balance of political satire, quirky humor, and heartfelt moments. The character development was consistent and the ensemble cast's chemistry shone through, making it a beloved series with a steady level of quality humor and storytelling.
Brooklyn Nine-Nine 
"Brooklyn Nine-Nine" showcased a lovable ensemble cast and clever humor, making it a standout sitcom. Its ability to tackle serious issues with humor and heart kept the quality consistent across seasons.
Seinfeld
"Seinfeld" revolutionized sitcoms with its "show about nothing" premise. The observational humor, combined with the eccentric yet relatable characters, maintained a high level of comedy quality throughout its nine-season run, making it a timeless classic.
Two and a Half Men
This sitcom, spanning twelve seasons, kept audiences entertained with its humor centered around the contrasting personalities of its main characters. Despite cast changes, the show's comedic essence remained steady.
3rd Rock from the Sun
"3rd Rock from the Sun" provided a humorous take on human society through the lens of alien characters. Its unique premise and strong performances kept the quality consistent across six seasons.
Malcolm in the Middle
With a dysfunctional yet loving family at its core, "Malcolm in the Middle" offered a blend of humor and heart. Its innovative storytelling and strong cast kept audiences engaged through its seven-season run.
Everybody Loves Raymond
his sitcom's success lies in its relatable portrayal of family dynamics, where humor often stems from everyday situations. The strong ensemble cast and well-written scripts contributed to its consistent quality over nine seasons.
Veep
"Veep" is known for its sharp, satirical humor targeting the political landscape. Its clever writing and Julia Louis-Dreyfus' standout performance as Selina Meyer kept the show critically acclaimed throughout its seven-season run.
MAS*H
A classic sitcom that balanced humor with serious themes of war, maintaining its quality over 11 seasons with a strong ensemble cast and sharp writing.
Frasier
Known for its witty, intellectual humor and strong performances, "Frasier" maintained a high comedic standard over 11 seasons.
It's Always Sunny in Philadelphia
 Its irreverent humor and outlandish scenarios, delivered by a dysfunctional group of characters, have kept the show consistently amusing, making it one of the longest-running sitcoms.