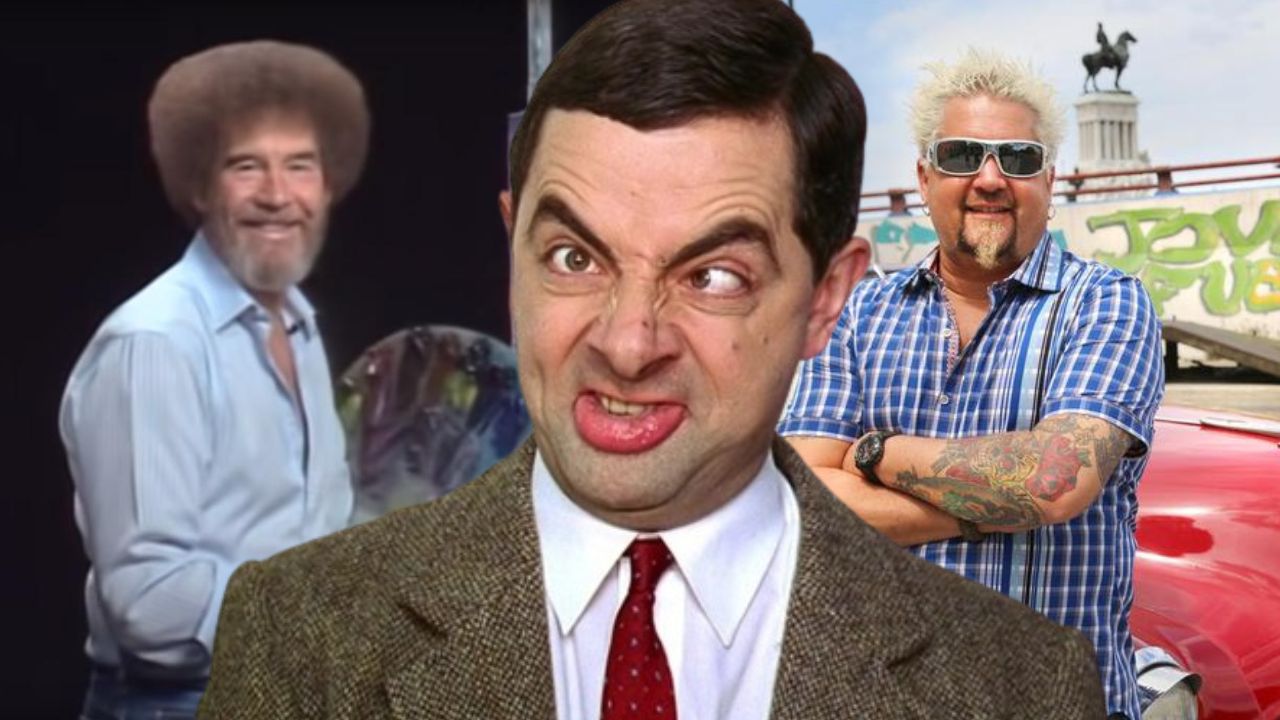 Whether you're in a place where sound is a no-go or you just enjoy the challenge of interpreting a story visually, some TV shows offer the goods even when the volume's turned down. Here are our picks that you can fully savor, even on mute.
Mr. Bean (1990–1995)
Seasons: 1 | Episodes: 15 | Episode Length: 25 minutes Cast: Rowan Atkinson
Known for its almost silent protagonist, Mr. Bean relies heavily on physical comedy and visual gags. The show's humor transcends language, making it enjoyable without sound. Rowan Atkinson's rubber-faced antics communicate everything you need to know.
Tom and Jerry (1940–Present)
Seasons: Multiple | Episodes: Hundreds | Episode Length: 7-10 minutes Creators: William Hanna, Joseph Barbera
This iconic cat-and-mouse chase needs no words. The actions are so exaggerated and the storyline so straightforward that you can grasp everything just by watching. The slapstick comedy here is universal.
The Joy of Painting (1983–1994)
Seasons: 31 | Episodes: 403 | Episode Length: 30 minutes Host: Bob Ross
Though you might miss Bob Ross's soothing voice, his show is visually descriptive. Each stroke and blend can be understood just by watching him create his landscapes. The series serves as a calming experience, even on mute.
Pingu (1986–2006)
Seasons: 6 | Episodes: 156 | Episode Length: 5 minutes Voice Cast: Carlo Bonomi
Pingu, the claymation series about a cheeky penguin, mostly uses nonsensical noises and gibberish. The show is visually engaging and simple to follow, making it a great choice to watch without sound.
A Charlie Brown Christmas (1965)
Seasons: N/A | Episodes: 1 | Episode Length: 25 minutes Voice Cast: Peter Robbins, Tracy Stratford, Chris Shea
Although the dialogue and music are lovely, the clear visual storytelling of this classic TV special can be understood without needing to hear it. The expressive characters and situations effectively convey the essence of the story.
Narcos (2015–2017)
Seasons: 3 | Episodes: 30 | Episode Length: 49 minutes Cast: Wagner Moura, Pedro Pascal, Boyd Holbrook
Narcos, a series that portrays the rise and fall of drug cartels, may seem dialogue-heavy, but it's also visually rich. From intense facial expressions to intricate plot situations depicted on screen, the action and tension are palpable even without sound.
Charlie Chaplin's The Kid (TV Adaptations)
Seasons: Varies | Episodes: Varies | Episode Length: Varies
Charlie Chaplin, the king of silent films, doesn't need an introduction—or sound for that matter. The comedic genius used physical humor and exaggerated expressions to narrate his stories, making them timeless classics that can be enjoyed in any era, sound or no sound.
Diners, Drive-Ins and Dives (2006–Present)
Seasons: 35+ | Episodes: 300+ | Episode Length: 21–24 minutes Host: Guy Fieri
This Food Network favorite is also visually appealing. Though you might miss out on Guy Fieri's colorful commentary, the close-ups of delicious dishes being prepared offer their own form of visual satisfaction.
How It's Made (2001–Present)
Seasons: 34 | Episodes: 396+ | Episode Length: 22 minutes
This show is all about the process, and each step is shown in close detail. Even without the explanatory narration, you can often figure out how various items are produced just by watching the assembly line in action.
Adventure Time (2010–2018)
Seasons: 10 | Episodes: 283 | Episode Length: 11 minutes Voice Cast: Jeremy Shada, John DiMaggio, Hynden Walch
Adventure Time is a vibrant and colorful animated series that showcases various adventures in the Land of Ooo. Even without sound, the visual storytelling and expressive animation bring Finn and Jake's adventures to life.