Colson Baker, known as Machine Gun Kelly (MGK), is an American rapper and singer.
Following his 3 rap albums, his latest album Tickets to My Downfall released in September 2020 has a pop punk sound to it.
It has won him several awards including top rock artist and album at the Billboard Music Awards, favorite rock artist at the American Music Awards and best alternative at the MTV Video Music Awards.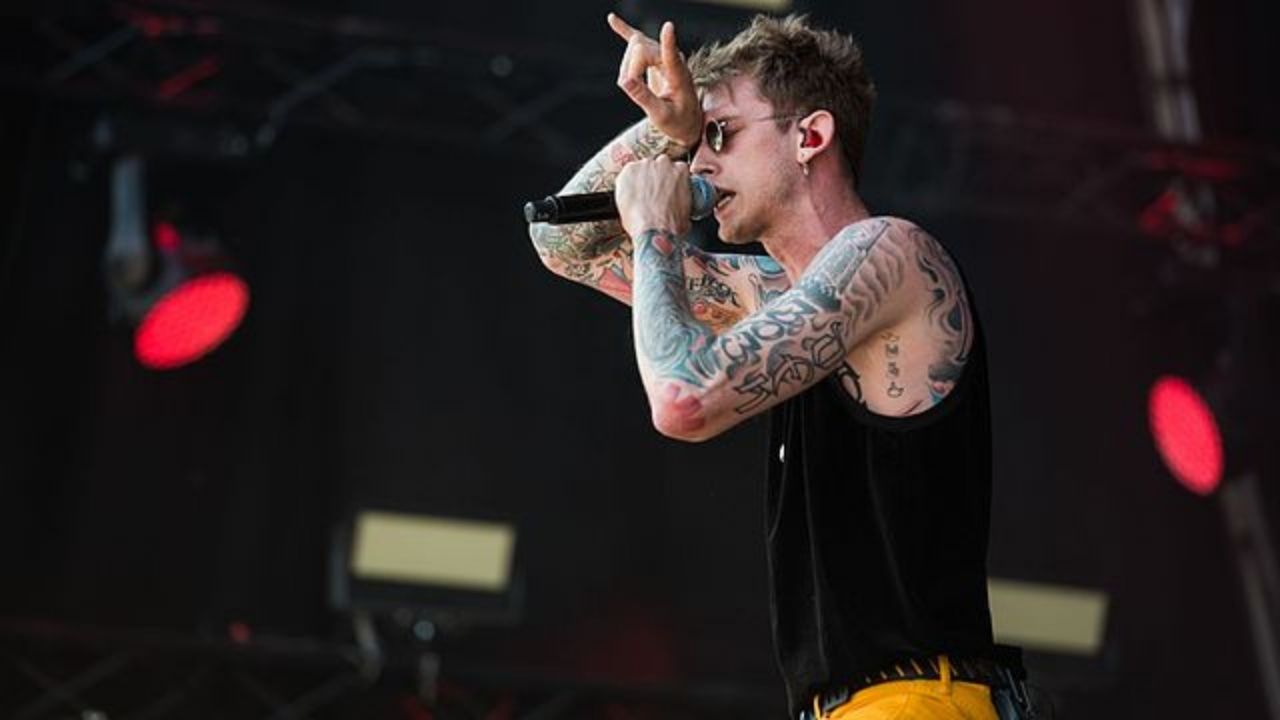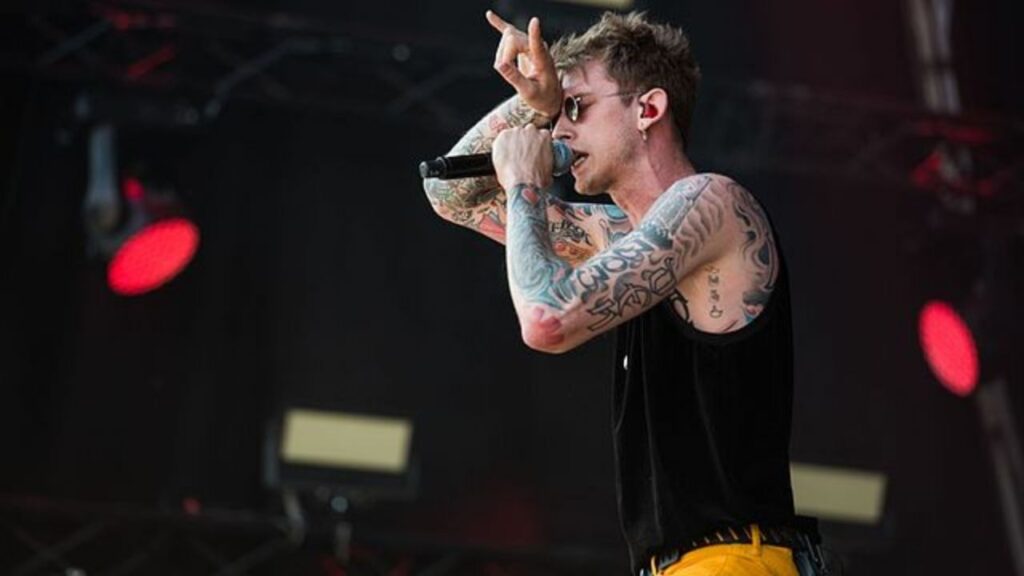 Like the majority of other famous rappers, he is no stranger to tattoos.
The 31-year-old rapper has arguably covered his entire body in tattoos. He has no less than 83 of them and has no plan of stopping getting new ones any time soon.
His latest addition was tattooed by his current girlfriend, the Hollywood brunette bombshell Megan Fox and it says 'the darkest fairytale' referring to their own relationship. 
RECOMMENDED: Why Are MGK And Megan Fox The Hottest Couple At The Moment?
Each of the tattoos holds a specific meaning to him. He has tattooed his favorite quotes, some special numbers, but also real pieces of art.
He often feels homesick so he dedicated his right shoulder to Route 71 which is the road to his home.
He also tattooed 216 east area codes for Denver and Cleveland which in his own words are the two cities that molded him into a man.
A bitter-sweet tattoo he owns is one of the double-decker buses and a stick figure being hit by it tattooed on his right rib cage.
MGK is the flying stick figure and it represents a real event when the rapper was hit by a bus, but luckily remained uninjured.
The arguably biggest tattoo on his body is the one on his back. It is a realistic rendition of Salvador Dali's 'The temptation of Saint Anthony'.
This reminds him of himself and his desire to repent for the sinful life he has led. Another back tattoo is Baker's own name.
The huge initials MGC are spread across his upper back. At the end of the day, we are all stuck with ourselves for life so why not?
Looking at MGK's tattoos we cannot help but notice the rebellious nature of the rapper, his desire to make a change in the world and show the middle finger to everyone who disagrees with him.
He tattooed a famous Banksy art piece, some weed and the big brother's all-seeing eye.
A lot of them deal with religion and spirituality as well as redemption, for example, he tattooed Oscar Wild's quote 'Every sinner has a future every saint has a past' on his left arm and his stomach is covered with an angel guardian wearing rapper clothes, but still managing to do his job of watching over MGK.
It is certain that the rapper sees tattoos as a way of expressing himself, his past, present and future. He frowns upon people who get tattoos just because it is fashionable at the moment.
In his own words 'Now, I look at tattoos on my body, and I kind of regret it because it became really accepted in popular culture.
Through his tattoos, we can see MGK's true colors. He is a city boy who has been through a lot in his life but still strives to be a better person every day.