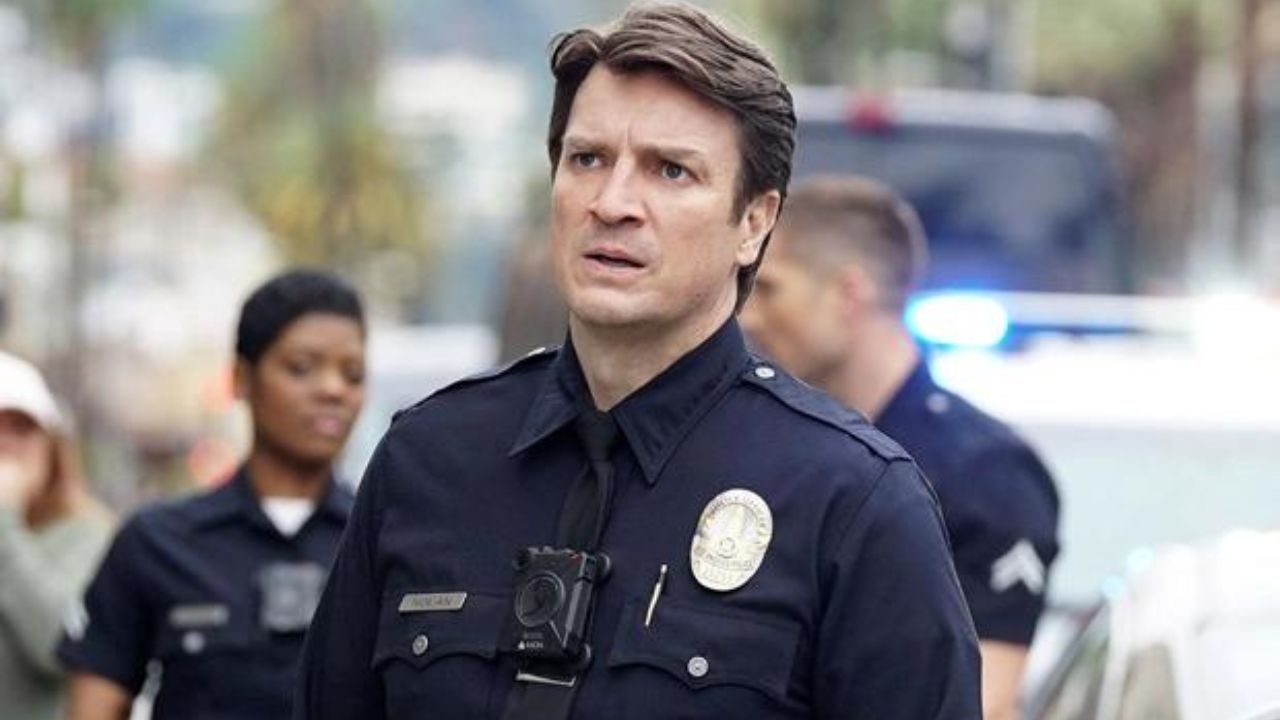 It's not very surprising that people want to know more about Nathan Fillion's relationship status.
His good looks and superior acting skills have everyone falling head over heels for him all the time. His current relationship status aside, Nathan is a very much ladies' man and has had quite an extraordinary love life in the past.
The question is, does he or did he have a wife? If not, who has he dated in the past? Well, let us tell you the latest and juiciest news about his love life!
Nathan captured everyone's attention very early on in his acting career through his soap opera which aired in 1996. After that, he has appeared in multiple shows including Desperate Housewives, Castle, and the new Netflix original series 'Santa Clarita Diet'.
In the new show, he stars alongside popular actors like Drew Barrymore a Timothy Olyphant. His success is well known and has managed to help him uphold his name in the acting world.
Nathan Fillion Dating History
Now, it is quite safe to say that Nathan seems to have had an excellent career, but what is to be said of his love life?
Through a quick google image search, you will see him in the arms of multiple women throughout his career.
These women include Felicia Day, Kate Luyben and Krista Allen. The Castle actor has even been engaged twice. However, the actor is yet to walk down an aisle and is not currently in the mood to tie the knot.
That being said, his love life is anything but boring! Let's dive deeper into the love life of the charming actor now! The charismatic actor has become quite a big shot in the entertainment world already.
With his devilishly charming looks and magnetic personality, he has had no issues in finding partners. However, most of his relationships have fizzled before anything serious could have ensued.
Nathan Fillion and Vanessa Marcil
Fillion's first public relationship was with Vanessa Marcil. These two lovebirds started dating in 1995 and kept dating for up to 8 months. This was when Nathan decided to pop the question to Vanessa.
The two seemed to enjoy being engaged to each other but, alas, it was too good to be true. They remained engaged for around 6 months before they mutually decided to part ways.
However, Nathan was not going to give up on love and tried his luck again in 2005. This time he fell in love with Perry Reeves.
The beautiful couple dated from 2005 to 2009. This couple seemed to have a very serious relationship. However, it did not last as the relationship seemed great on the outside, but the inside was messy. This caused them to split ways.
Related: Nathan Fillion's Weight Loss: The Secret Behind it
The Dreaded Ring Curse
After the Perry Reeves fiasco, Nathan gave it another shot with Felicia Day in 2009. Even though this relationship never was confirmed, there is enough circumstantial evidence to report that there was some element of romance between the two.
The countless photos of the two leave us to believe that there was some flirting going on between the two. After that, Nathan was in multiple relationships but none of them were quite as serious. That was up till Mikaela Hoover came along.
The couple started dating in 2013 and were engaged the very same year.
This was Nathan's second time proposing as he thought that he found 'the one' this time. These two were the perfect power couple and arrived on multiple red-carpet events together. The couple was inseparable. This led many people to believe that Nathan had found the perfect girl – the perfect queen for a happy ever after.
Unfortunately, it was not to last again. On the surface, everything was all jolly and cheerful, but the couple broke up after only 2 months of what seemed to be a perfect engagement.
This caused a lot of commotion with everyone asking what happened between the two. This leads us to call it the dreaded ring curse which has left the actor broken-hearted two times.
That being said, let's hope that he gives dating another try and gets back in the game again!
Yup, Nathan Fillion Doesn't Have a Wife
Now, that you know of Nathan's dating past, you know that the poor guy is very much single at the moment.
Considering that his dating life has been nothing but a rollercoaster, it would be wise to assume that he probably has some very interesting stories to tell, and we can't wait to hear them.
Despite all the trials and tribulations, Nathan still hasn't given up on love. However, it is said that he is not actively in search of a partner. This means that if the right person walks in, Nathan will leap at the opportunity for another chance at love.