Melora Hardin has been married to Gildart Jackson for a long time. The two superstars met while attending a wrap party for an unnamed movie.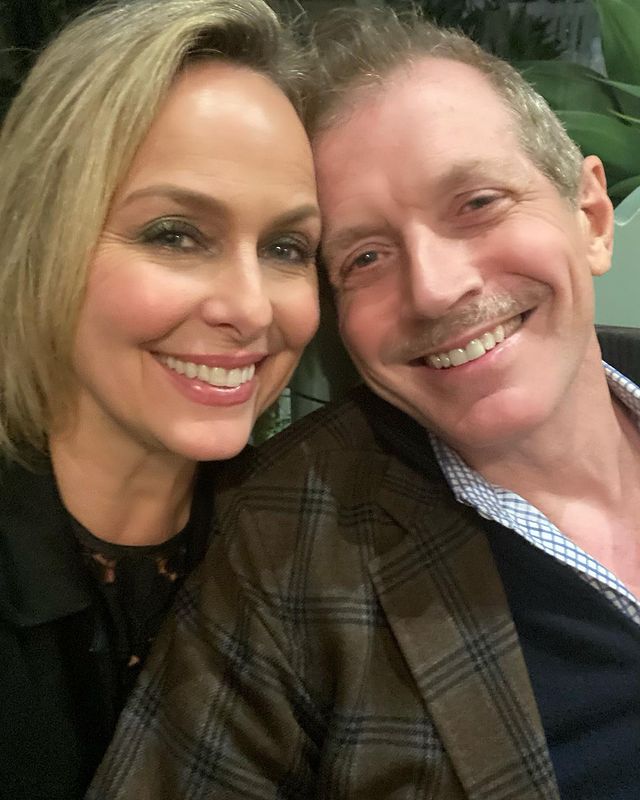 Hardin termed it an office romance since she considers movie sets her office.
They married in 1997 and welcomed two baby girls, Piper and Rory, who are also making a name for themselves as actresses. The family of four acted together in a 2009 movie known as 'You'. 
Jackson revealed in an interview with The Huffington Post that the experience was fantastic.
He said they made the movie and involved a lot of family members, like his parents-in-law, since they are both professional actors.
Others in the movie included the nanny, their friends, and those who could not act helped by providing them with locations, pulling the cables on set, and bringing a variety of meals for lunch and dinner to feed the hungry cast and crew members.
Jackson also said the making of the movie was like a family adventure; they needed to make it appear as a family fun time and hoped everyone involved would look at it that way.
Jackson was happy that his kids would always have something to show their friends once they were older.
He likened the moment to when he would sail with his family on the high seas.
Hardin produced, directed, and acted in the movie while her husband wrote the screenplay, costarred, and co-produced it.
In general, he revealed Hardin did most of the work, and the actors saw it as a good thing since, like his character in The Bold Type, he spent a lot of time with his daughters.
He also admitted that actors were paid well, which made them fortunate to be able to afford a nanny when they were both busy with work.
He admitted their lives as parents aligned well with their lives as actors.
Jackson and Hardin Worked Together in The Bold Type
Working together is vital for Gildart Jackson and Melora Hardin since, in 2020, Hardin discussed their on-screen relationship and admitted that the casting would not have been better.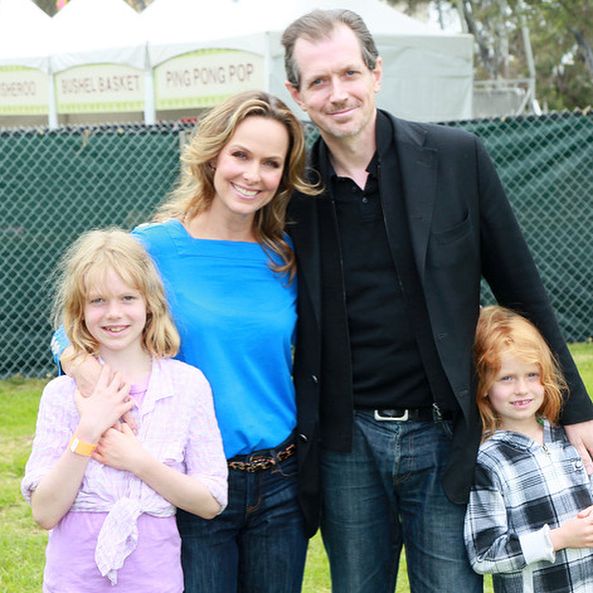 She insisted it was a joy to work with someone familiar and whom she knew so well, like her husband.
She confessed they had been married for more than two decades and had known each other for more than three and a half decades, and this ensured they knew each other well.
She was happy she had the opportunity to work with her man, main fan, and support system.
Jackson also revealed that he found filming the end of the Carlyles' marriage in The Bold Type hard to accept.
The pair also worked together on a 2021 audiobook series known as Dreamscape.
Hardin revealed they supported each other as they worked together on the project.
Jackson was helping the actress through the troubling process of participating in Dancing with the Stars.
Hardin said her husband was her shoulder to cry on when she felt overwhelmed and exhausted.
One cannot doubt this since the two have always supported each other on and offscreen.
Gildart Jackson Supports his Wife
Gildart Jackson is not lazy. Just like his character in The Bold Type, the actor is a stay-at-home father who enjoys spending time with their children. 
He also supports his wife's career and prefers spending most of his time away from the spotlight since it allows him to spend time with the kids as he supports his wife in her various endeavors.
For those who thought they might have a shot at dating the actress after seeing her performances in various movies and series, it seems like she is comfortable taking care of her marriage and family.
The two can teach many Hollywood celebrities how to maintain a lasting marriage.