Matthew Gray Gubler acted as Dr. Spencer Reid in the television series Criminal Minds. He also directed the movie. He is an actor, model, filmmaker, director, author, illustrator, and painter.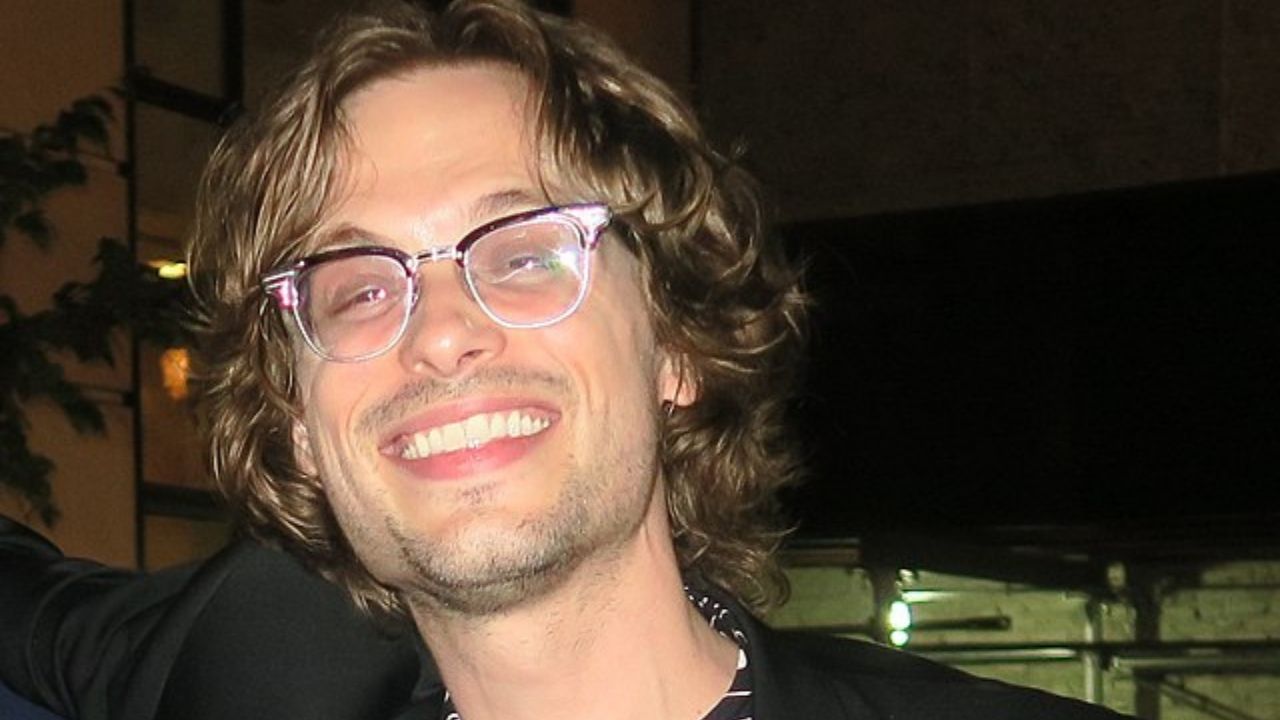 His fans even speculated that the actor may have gotten his first kiss from Lila Archer after going through a terrible dating lifestyle.
His love life in the real world seems crazier since he is a certified ordained minister. He officiated the wedding of his co-star Paget Brewster.
RECOMMENDED

Meet Paget Brewster Husband Steve Damstra
The good-looking entertainer has dated some of the hottest and most high-profile names in the industry.
One wonders how women end up falling for him and is he married? 
Does Matthew Gray Gubler Have a Wife?
No, he doesn't have a wife nor he has ever been married.
Most of the actor's relationship rumors remain unconfirmed, but he confessed that he is a hopeless romantic, and this has made him go to great lengths to prove that he loves someone.
In an interview with Mademoiselle Robot, he said, "I have done some pretty crazy stuff. I once handmade a girlfriend a 50-page leather-bound book. It was an illustrated fairy tale about a princess and eccentric magician."
"It took me about a month to make, it was all rhyming, hand-painted… something I was pretty gosh darn proud of," he went on. There was a time he celebrated Vincent Van Gogh while asking a girl for a prom date.
He stated that he gave the girl a bloody fake year in a jewelry box with a note written, 'Will you Gogh to prom with me?'
Even though he is not married, we can still look at his previous relationships even though he seems to have done a good job ensuring his relationships stay private.
He has been in more than five relationships but has yet to find a partner he will call his wife.
There were rumors concerning his love life, some touching on his homosexuality since he was seen to be close to his co-star Shemar Moore, but he always ensured the rumors faded away by denying them.
For a fact, we know that he is still single though he has been seen with many women.
Who Has Matthew Gray Gubler Dated? The List Of His Girlfriends
In 2004, the actor was in a relationship with Charlotte Kemp Muhl, and their relationship lasted for more than a year.
She is known for working with Ellen Von Unwerth, Steven Klein, and Greg Kadel. She moved on to date Sean Lennon, John Lennon's son.
One of his most publicized relationships was with the Thor and Two Broke Girls star Kat Dennings. The couple were together in 2007 and still remain friends to date.
One of Gubler's longest relationships was with Marissa Morris, a Portuguese actress. Little is known about them as a couple though it is known that it started in 2008 and ended in 2009.
Gubler was twenty-seven, while Marissa was twenty years old when they first started a relationship. According to unreliable sources, the couple broke up a few days after the release of his movie, 500 Days of Summer, in 2009.
The actor went on to date Victoria Asher, a member of the Cobra Starship band, and again, little is known concerning their relationship. His most talked-about relationship was with Taylor Swift back in 2013.
The two were seen together during the artist's Red Tour, and this was after the actor attended her Fourth of July celebration. How long the relationship lasted is a secret; only they know, but they did make a beautiful couple.
Still Friends with the Exes
The actor says that he is still friends with most of his exes. While being interviewed by Glamour, he said that he falls in love with beautiful individuals who can never be replicated.
Their uniqueness and rareness make it hard for him to let them go. He insisted on being friends with them since if they were dating, it was something he took seriously.