Paternity Court debuted in September 2013. Lauren Lake's name was added to the title when the second season was released. Production for Lauren Lake's Paternity Court was taken from Los Angeles to Georgia at the Georgia Public Broadcasting studios in Atlanta.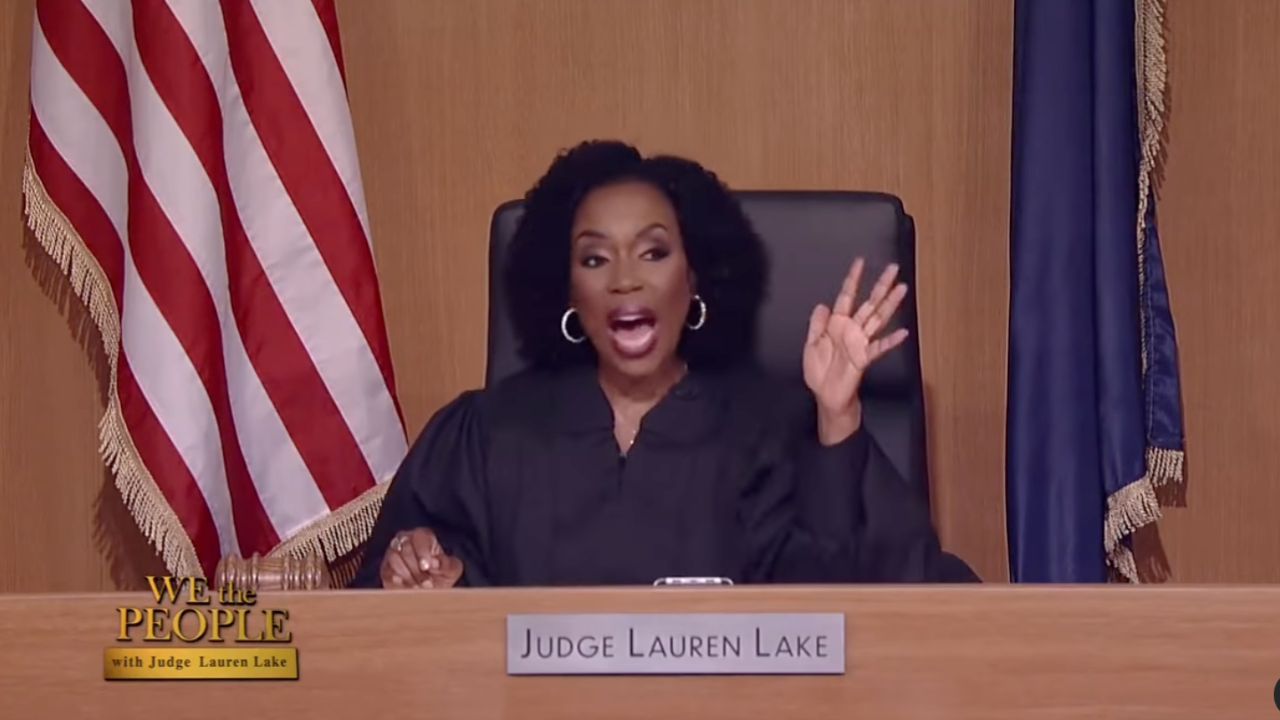 It got a Daytime Emmy Award for Outstanding Legal/Courtroom Program in its sixth season. In season seven, the show was forced to end production.
The network, MGM, canceled all its courtroom programming after the Covid-19 pandemic resulted in financial struggles.  Many have always wondered whether Lauren Lake's Paternity Court is real and if Lauren Lake is a real judge.
Is Paternity Court Real?
The show is not real, and Lauren Lake is not a real judge, but she is a lawyer by profession and is successful.
Lauren Lake's Paternity Court is a 30-minute combination of a talk show that adopts the court plaintiff/defendant structure.
The show's judge, Lauren Lake, speaks to the litigants and makes decisions based on DNA results.
Even though it is titled Paternity Court, other matters it looks at relate to DNA results, like will disputes. In early 2013, the show's creator talked about the show's details.
He stated these were not simple problems like breaking someone's glasses; he termed their life-changing decisions. He said each scenario had a beginning, a middle, and an end.
Recommended: Is Personal Injury Court Real? The True Story Behind Popular TV Show
They also had to factor in what happened once the paternity test results were confirmed.
David Armour stated there was a responsible side to the show since it also helped families recover.
The intention, according to Armour, was to develop something interesting that had a positive impact.
Many episodes ended with paternity test reveals, but it was not in all the episodes.
It covered many cases, and David revealed they wanted to dig deeper into the stories since they were dealing with important issues.
The show involved resolutions on how families could work together once the paternity tests were revealed.
Unlike other court shows that aired two cases in every episode, they concentrated on a single case per episode though there were rare instances when they aired two.
Lauren Lake is Not a Real Judge
As stated earlier, Lauren Lake is not a real judge, but she is still familiar with legal matters.
Lake attended Mercy High School in Michigan and later got a Bachelor of Arts degree in English From the University of Michigan in 1990.
That same year saw her get her secondary teacher certification.
In 1993, she completed her studies at Wayne State University Law School and got a Juris Doctor.
She sang on the weekends to earn money to pay for her college education.
In 1995, she started her law career as a criminal defense lawyer after being admitted to the State Bar of Michigan.
In 2002, she joined the State Bar of New York and New Jersey, where she concentrated her practice on family law and entertainment.
Since 2006, she has managed the Law Offices of Lauren Lake found in different states around the country.
Her work entails establishing and maintaining different relationships.
She works with those having civil and criminal issues like divorce, paternity, child support, and custody.
She has also dealt with cases of felony and misdemeanors, including theft, arson, weapons, possession of illegal substances, and criminal sexual conduct.
She is a member of various lawyer associations and a cofounder of the Women in Entertainment Empowerment Network (WEEN).
Lauren Lake's Paternity Court was not the only show that followed the same format since there was Couples Court with the Cutlers, hosted by Dana and Keith Cutler, and Personal Injury Court which Gino Brogdon hosted.
All the courts stopped filming during the Covid-19 pandemic, and it was later confirmed they had been canceled.