David Schwimmer has had a great acting career, but his role of Ross Geller in Friends is the one that put him on the map in Hollywood and opened doors for future gigs.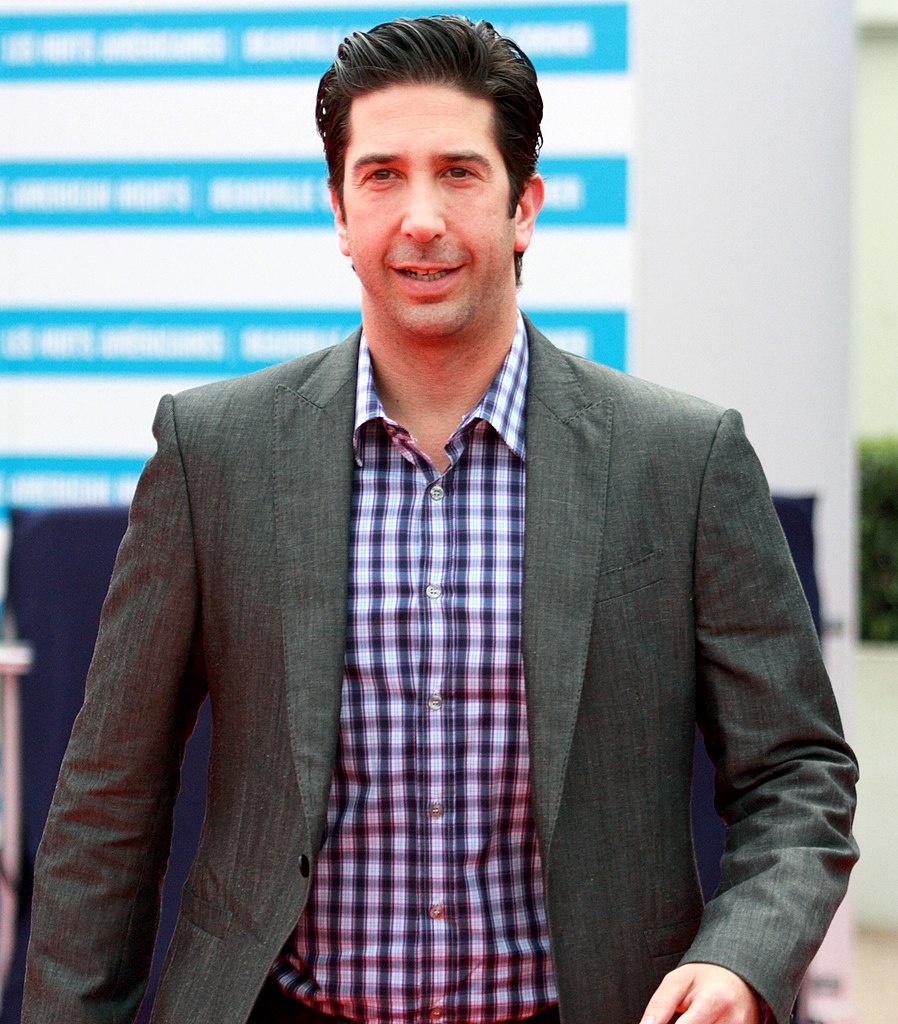 His life has been in the spotlight ever since the show's huge '90s success. However, he managed to stay under the radar and keep his private life away from the nosy paparazzi.
But, just like with any other A-list celebrity, keeping your girlfriends away from the public eye is practically mission impossible nowadays.
In this article, we'll provide you with all the most interesting details regarding David Schwimmer's love life and check out whether he's married. 
Is David Schwimmer married now?
The short answer is no – Schwimmer is not married and apparently he doesn't have a girlfriend either.
But, Schwimmer was married for 7 years and even has a child.
Schwimmer's ex-wife is an English artist, photographer and writer Zoe Buckham.
They met in London when David was shooting Run Fatboy Run. Zoe was a waitress back then. At that time David was 44, and Zoe was 25.
They married in 2010, but the wedding details were kept in secret for a long time.
In 2011 David and Zoe got a child, a daughter Cleo.
The marriage that seemed very romantic and peaceful ended after 7 years.
Interestingly, the sentence "We were on a break" seems to have haunted Schwimmer long after the Friends.
In 2017 David and Zoe first took some time apart before finally divorcing later that year.
However, being good parents remained the most important thing for them and they managed to stay in a very good relationship throughout the years.
They were even seen together in 2020 at a Black Lives Matter March in New York. Zoe posted an Instagram photo of them describing him as "my comrade and co-parent".
David Schwimmer and Jennifer Anniston
In 2021 the Friends cast made a wonderful, long-waited, reunion. During that time, there were many rumors about Schwimmer and Anniston being together.
They never confirmed that, but they did reveal something many fans speculated about and hoped for – they liked each other while shooting the show!
Unfortunately, nothing concrete has ever happened between them.
Schwimmer explained in HBO reunion special episode:
"It was like two ships passing since one of us was always in a relationship and we never crossed that boundary". What a pity!
Who Did David Schwimmer Date?
In the late 90s, while filming Friends, Schwimmer dated Natalie Imbruglia, a singer-songwriter.
We don't really know much about this relationship, only the fact that David introduced Natalie with the Friends set, which might be a sign that it was pretty serious.
In 1997 Schwimmer met Mili Avital. They met while filming the romantic comedy Kissing A Fool.
After 4 years of dating, Schwimmer even proposed to Mili. She said yes, but eight months after the engagement, everything fell apart!
In 2002 Schwimmer dated the beautiful Spanish actress, Carla Alapont. That relationship ended after only a year.
After many unsuccessful relationships, David Schwimmer seemed to blame himself for it. He admitted that his priorities were in the wrong place and that he was always putting work and carrier first.