Friends arguably leads the lot when it comes to TV shows with the most passionate audiences.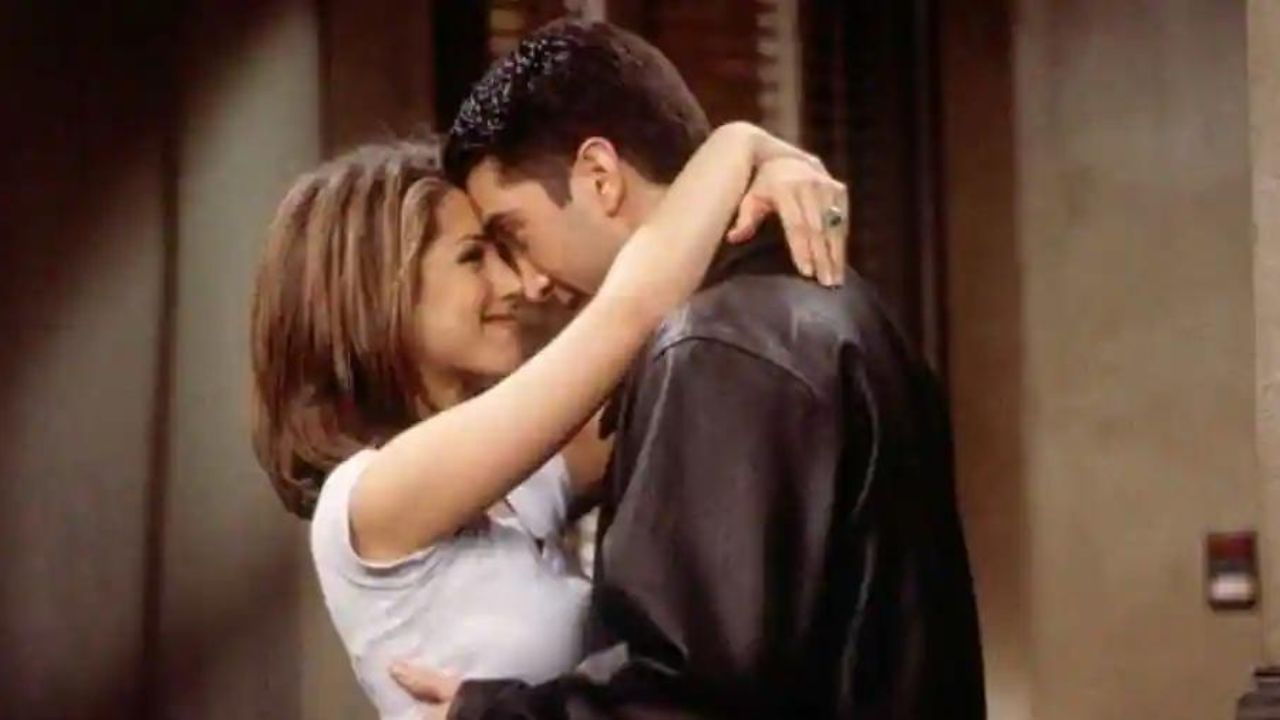 Even though the hit comedy debuted more than three decades ago, its legacy is one of the most memorable in Hollywood.
One thing the audience loved most was the relationships that characterized the show.
Since Rachel Green and Ross Geller were the most loved couple on the show, it was natural for many to see their connection, and some even wished they could date in real life.
Their relationship is one of the reasons many loved the show. Despite never dating in real life, it is safe to say they were lucky to date while in the show.
RECOMMENDED

Jennifer Aniston and Sandra Bullock's Relationship
The actress stated, "We just channeled all our adoration and love for each other into Ross and Rachel."
Their love and chemistry for each other were noticeable, leading many to speculate that they were dating in real life, especially after the recent Friends reunion.
When the Friends cast reunited for the reunion, many considered it a dream come true.
On the show's special, the two admitted to having a massive crush on each other.
This led many to speculate that they were dating, which took the internet by storm.
Aniston admitted that she found the gossip odd.
She talked to Entertainment Tonight about her reaction to the rumors that they were dating.
She revealed, "That was bizarre. I could not believe that, actually. Like, really?
That's my brother! But I understand it, though.
It just shows you how hopeful people are for fantasies for dreams to come true."
In May, it was revealed there was a crush between the pair.
In the special, James Corden, who was the host, asked them if there were any feelings in real life.
Aniston preferred that Schwimmer answer the question, and he said he had a "major crush" on her.
He confessed, "At some point, we were crushing hard on each other.
But it was like two ships passing because one of us was always in a relationship, and we never crossed that boundary.
We respected that."
The actress revealed, "Honestly, I remember saying one time to David, 'It's going to be such a bummer if the first time you and I actually kiss is going to be on national television.'
Sure enough, the first time we kissed was in that coffee shop."
They Never Acted on Their Feelings
Instead of following their feelings, Aniston said they redirected everything into their characters.
The actor was previously married to Zoe Buckman, with whom they have a daughter though they separated in 2017.
Jennifer tied the knot with Brad Pitt from 2000 to 2005, after which she married Justin Theroux.
Theroux and Aniston separated in 2018 after more than nine years together.
While talking with former cast members Lisa Kudrow and Courteney Cox, the actress stressed that she and David never acted on their feelings for each other.
She said, "We were in relationships, and it was always never the right time, and it wouldn't have worked.
The beauty of that was that whatever feelings we had, we just literally channeled everything into Ross and Rachel, and I think that's maybe why it resonated the way it did.
But no, we never, in my life [got together]. And Courteney and Lisa would know if it did because they would've heard about it. They can vouch for me."
Cox confirmed that it was true, and Aniston joked, "I would proudly say I banged Schwimmer if that happened. But no."