In 2006, as David Schwimmer was in London, he directed the comedy Run Fatboy Run between October and December.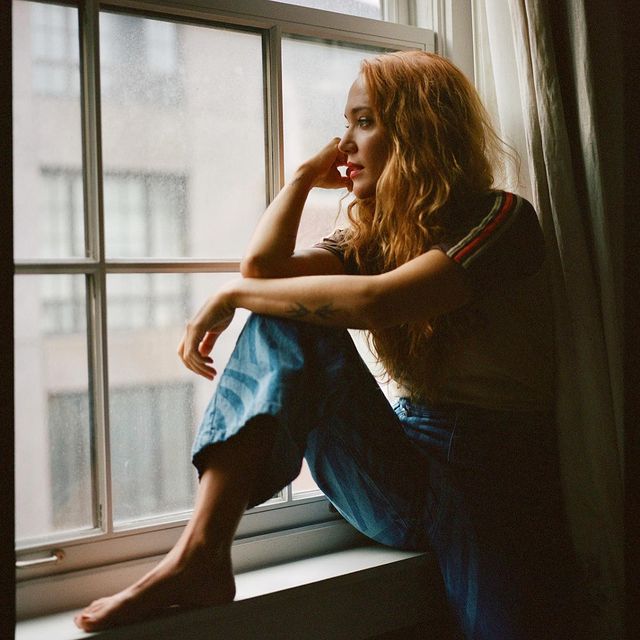 During this time, he met his future wife, Zoe Buckman, a photographer and artist who, at the time, worked as a waitress at the Cuckoo Club.
According to sources, David was involved with many girls then, but after meeting Zoe, they spent a couple of weeks together.
The source confessed that the actor fancied Zoe excessively.
It was stated that Schwimmer had been dating her for close to two months by the time rumors of their relationship became public.
This places their first meet-up in January 2007, when he was done shooting the comedy.
It was also revealed that they danced provocatively and drank champagne at the Aura Club in London.
As they danced to some R&B songs, they became so close thus it is safe to assume it was love at first sight.
In 2012, it was revealed that they had secretly tied the knot.
At the time, Schwimmer was 42 while Buckman was 24.
The actor ensured his marriage and personal life were private.
In 2016, the actor revealed, "The effect of celebrity … made me want to hide under a baseball cap and not be seen.
And I realized after a while that I was no longer watching people.
I was trying to hide."
In 2011, the two welcomed their daughter, Cleo Buckman Schwimmer.
They lived in Manhattan, but in 2017, they jointly stated, "It is with great love, respect, and friendship that we have decided to take some time apart while determining the future of our relationship.
Our priority is, of course, our daughter's happiness and well-being during this challenging time, so we ask for your support and respect for our privacy as we continue raising her together and navigating this new chapter for our family."
Due to the actor's private nature, no one knows what led to their separation.
Buckman is Multitalented
Buckman is a multi talented artist born in Hackney, East London, in 1985.
She comes from a family of many talents since her dad, Jennie Buckman, is a TV writer and once worked as the head of acting at the Royal Academy of Dramatic Arts.
Her uncle is a literary agent and a writer.
In 2009, she completed her studies at the International Center of Photography.
Some of her work has appeared in solo and group exhibitions worldwide.
Currently, she lives in Brooklyn, where she uses her house as a gallery and studio for her projects.
Her work is inspired by hip-hop and feminism.
An example is her series, Heavy Rag, which comprises boxing gloves made from wedding dresses and punching bags made from quilting squares.
During an interview, she said, "There's that conversation between the hard and the soft and stereotypically feminine and stereotypically masculine.
My intention with those pieces is to convey this sense of tightness and being hemmed in or held back or repressed."
They Still Engage in Various Activities Together
Buckman and Schwimmer may no longer be in love, but they are good friends with common interests and priorities.
In 2020, they were seen taking part in the Black Lives Matter march in New York.
Buckman described him as a comrade and co-parent.
The actor reposted the picture and stated, "We're no longer a couple, but @zoebuckman and I are parents of a nine-year-old and fellow advocates for social justice and reform.
We marched in honor of the countless black lives lost to racial violence."
Despite Hollywood romances turning messy when couples split, it is good to see the two come together to care for their daughter and do things together.