Ted Lasso Season 3 Predictions and Speculations!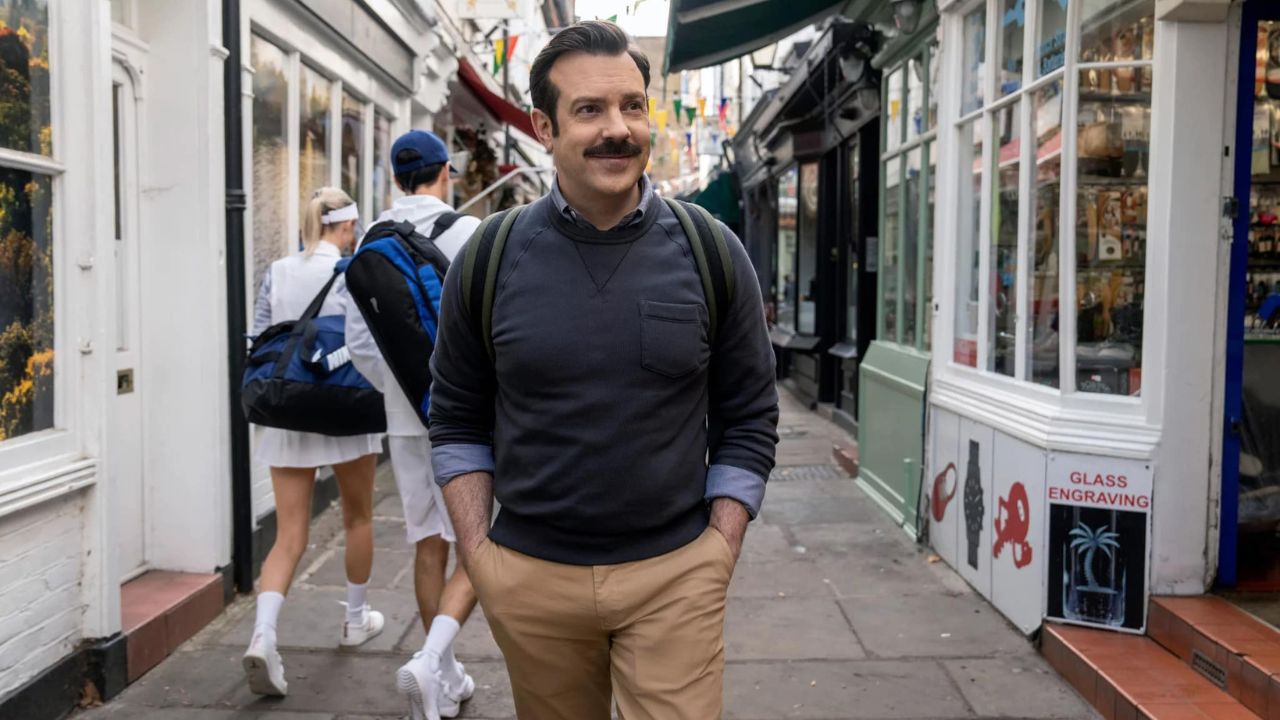 With its blend of charm, wit, and heartfelt storytelling, the television series "Ted Lasso" has quickly become a favorite among audiences worldwide. As the journey of the affable American coach navigating the world of English football continues into its third season, anticipation is mounting over how this story will evolve and ultimately conclude.
Fans have been engrossed in the characters' development, their trials and triumphs, and the surprising twists and turns the narrative has taken. And as the season finale approaches, theories are being woven, discussions are heating up, and the question on every viewer's mind is: How will "Ted Lasso" season 3 end?
Here are a couple of intriguing predictions put forth by dedicated "Ted Lasso" fans that explore the possible trajectories for our favorite characters. Whether these predictions hit the mark or miss by a mile, they certainly make for interesting reading and fuel the excitement for the season's grand conclusion.
MORE: This Ted Lasso Character Was Inspired by Jason Sudeikis' Girfriend Keeley Hazell
Prediction 1:
In this fan theory, AFC Richmond must say goodbye to their beloved coach, Ted, as he decides to return to Kansas, missing his son. His departure sparks a newfound confidence in the players, showing that they can go on without him. As he bids goodbye to the team, Ted leaves behind a legacy of gratitude and respect.
Nate, who has been working on an apology letter for months, finally musters the courage to confront Ted. In a heartwarming turn of events, Ted forgives Nate without even reading the letter, tosses him the keys to the club, and crowns him the new head coach before leaving.
Meanwhile, Rebecca bravely faces her past and moves towards the future by adopting Rupert & his secretary's child. Keeley and Roy's relationship reaches a new level with a proposal, and Jamie Tartt fixes his relationship with his father, making it to the top of the league.
Ted's wife, Michelle, makes a final appearance, ending her relationship with Jake and apologizing to Ted, bringing their chapter to closure.
The season wraps up with AFC Richmond winning the championship and Nate, newly empowered, taking over as head coach. Ted, observing from afar, is proud of the progress he's witnessed in the team and the relationships he's built.
First prediction:

As the season finale of "Ted Lasso" begins, there is an air of sadness surrounding AFC Richmond as everyone prepares to say goodbye to their beloved coach. Ted drops a truth bomb that he is returning to Kansas after the final game, because he's been away from his son for too long, leaving his team and friends with a sense of unease.
However, as the episode progresses, it becomes clear that Ted's departure may just be what everyone needs to move forward. His final words of encouragement to his players spark a newfound confidence in them.
As Ted makes his final rounds, saying goodbye to each member of the team, he is met with gratitude and respect.
Nate works up the confidence to confront Ted. He has the apology letter that he has worked on for months and he heads back to Richmond and hands Ted the letter. Ted walks up to Nate and takes the letter from his hand, throws it in the air and embraces him in a warm hug. Nate glances over at the desk and sees Ted has the framed picture of them celebrating after a victory. Ted gets up and starts walking out of his office. Nate: Where are you going? Ted tosses the keys to the club to Nate. "back to Kansas, head coach"
Back in London, Rebecca confronts her past and embraces the future, adopting Rupert & his secretary's b*stard child with grace and love. Keeley and Roy's relationship deepens as he proposes to her, and Jamie Tartt gets nominated as the best player in the entire league, visits his father in rehab and repairs their relationship.
Ted's wife Michelle appears one last time, having just ended her relationship with Jake. Ted finally finds closure in their relationship. She apologizes to Ted and empathizes with what he must have gone through due to what happened in their relationship.
The series ends on a high note, with AFC Richmond winning the championship and everyone looking toward a bright future. Ted Lasso may be gone, but his spirit lives on, and his impact will never be forgotten.
As the season draws to a close, Nate takes over as head coach. He has grown in confidence and leadership under Ted's guidance and Jade's love and support and is more than ready to take on the challenge. Ted watches from afar, proud of the team and the relationships he has built.
Prediction 2:
In this alternate fan scenario, the second to last scene finds Keeley, Rebecca, and Higgins wrapping up their storylines in the box seats, with Nate seen contemplating a Lego version of himself, hinting at his potential as the new head coach.
The final game of Richmond is a nail-biter, with a tie score and Jamie injured but still playing. As "Don't Stop Believin'" plays, Colin has the ball and a choice to make: pass to Jamie or take the shot himself. The scene cuts to black before we see his decision.
Post credits, as "Carry On Wayward Son" by Kansas plays, we see Ted leaving his London life behind, not knowing the result of the final game. However, the cheers from the pub as he walks by suggest a victorious end for Richmond.
This fan thinks that the fade to black ending is a humorous nod to the Sopranos' controversial ending, and anticipates Jamie sacrificing his own shot for the team in the finale. They suggest adopting "Don't Stop Believin'" as the team's song, in reference to Ted's "Believe" sign. Despite its predictability, the fan would be content with this ending.
Second prediction:

The second to last scene:
We see Keely, Rebecca and Higgins in the box seats. They are talking and wrapping up any loose story lines with their own back and forth dialogue. We don't know who is coaching but we see Nate. Nate looks down. He is holding the Lego version of himself in his palm. We don't know if he's down with coaches or in the seats.
The last scene:
30 seconds left in Richmond's final game. The score is tied. Jamie is injured and limping but still playing. They get the ball down the pitch towards the goal. "Don't Stop Believin'" is playing. Jamie is near the goal and ready. They pass the ball to Colin who also has a clear shot. Colin is thinking he should pass to Jamie. He makes eye contact with Jamie. Jamie smirks and gives him a nod. Here comes the kick from Colin. Will it be a pass to Jamie or is he going for it? The picture immediately goes black as the song says "Don't stop…"
Mid credits scene:
"Carry On Wayward Son" by Kansas comes on and we see Ted (from the back) walking down the alley near his flat. He has his backpack on both shoulders. He walks by the pub, pauses and turns. He watches the final seconds of the match on their TV through the window and smiles. He looks away before the deciding moment happens. He can't hear anything from the broadcast. The pub erupts in cheers in the background as Ted closes the door to his taxi.
P.S. The "don't stop" fade to black is a joke making fun of how they ended Soprano's. I don't think they will end it that way but I do think Jamie will sacrifice himself for the team in the finale. I feel Richmond should adopt "Don't Stop Believin'" as their song because of Ted's "Believe" sign. Even though this ending is kinda cliché I'd be ok with it.
Of course, these are fan predictions, and the actual season finale may surprise us all.