Sophia Bush was born in 1982 in California and it can be said that her career was predestined by being named after a famous movie star Sophia Loren.
Sophia and President Bush have a lot in common, they are both famous and they share the surname Bush, but are they actually related?
Is Sophia Bush related to President Bush?
To make a long story short, the two are not relatives.
Sharing her surname with the previous president of America always brings Sophia in awkward situations, she admitted in an interview.
People often immediately think she is related to either George Bush or his daughter Jenna Bush, but she's openly denied these relations.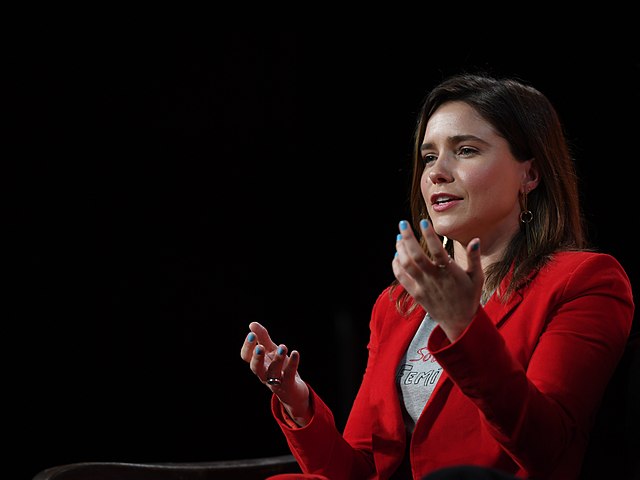 Sophia Bush education and early life
Sophia Bush was very passionate about volleyball which she played for the school team in Pasadena, but the rules of her school dictated that all students must also participate in the theater.
Even though Sophia loved playing volleyball, after her first role in the theater she realized that on the stage she can have multiple personalities and she liked that idea.
When she was 17, Sophia was named a "Rose Queen" for winning the Tournament of Roses Parade" and also got a nickname "drama queen" from her classmates.
After attending the University of Southern California for a while, Sophia decided to quit her studies and pursue an acting career.
Sophia Bush acting career
Bush made her debut appearance in "Van Wilder: Party Liaison", soon gaining several minor roles in "Point of Origin", "Sabrina, the Teenage Witch" and "Nip/Tuck", all in 2002 and 2003.
From 2005 to 2010, she had both minor and major roles in movies such as "John Tucker Must Die" and "Table for Three".
In 2003, she landed her biggest role yet, as she was cast for the portrayal of Brooke Davis in the popular drama "One Tree Hill".
She was a part of the main cast of this TV series for 9 years and starred in 187 episodes total.
The TV series "One Tree Hill" brought her great amounts of fame as fans fell in love with Sophia throughout the nine seasons.
After "One Tree Hill" was behind her, Sophia joined the cast of popular TV series "Law & Order: Special Victims Unit", "Chicago P.D.", "Chicago Med", and "Chicago Fire", portraying officer Erin Lindsay in all of these crossover series.
Her most recent TV appearances include shows "Love, Victor" from 2020, and "Good Sam", which is set to air in 2022.
A little about President
The 55-year-old George Bush was the 43rd President of the USA from 2001 to 2005 and he was then re-elected for President in 2005.
Bush faced a lot of problems during his presidency, such as the 9/11 bomb attacks.
His presidency ended in 2009 after Barack Obama won the elections.
George Bush married Laura Welch in 1977, and the couple welcomed their twin daughters Barbara and Jenna Bush in 1981.