The 59-year-old formal chief news anchor and host of "The News with Shepard Smith" has led a very interesting life thus far.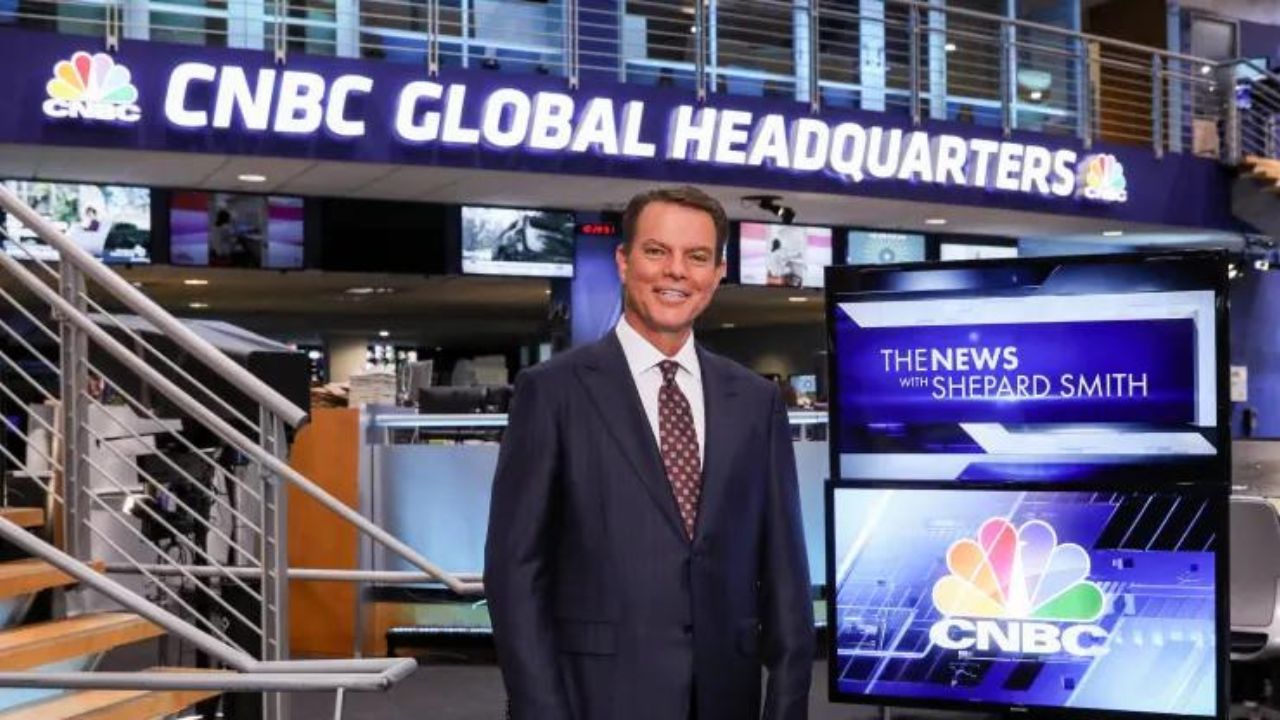 From being married to Virginia Donal for six years to discovering his true sexuality, Shepard Smith has surely seen a lot.
But we are here today to meet Shepard Smith's long-time partner, Giovanni Graziano, who's been dating Shepard ever since 2012.
It seems that the couple likes it just the way it easy considering that they never married after all this time.
Is Shepard Smith in a Relationship?
Get ready to be swept off your feet by the heart-warming love story of Shepard Smith and Giovanni Graziano!
The former news anchor is living his best life, and his relationship with Giovanni is nothing short of inspiring.
Their love story began in the unlikeliest of places – at Fox News. Giovanni, who worked at various positions, eventually became a production assistant for Shepard's show.
The couple hit it off, and even though they tried to keep their relationship under wraps, their love for each other was too strong to hide for long.
Related: Is David Muir Gay? ABC Anchor Has Never Been Married
Despite their significant age gap, with Giovanni being 23 years younger than Shepard, their bond has only grown stronger with time. And it's not just the two of them – their families adore them too! Shepard revealed in an interview with Time magazine that they love to spend their free time with their loved ones.
Interestingly, Shepard married Virginia Donald in 1987, the same year that Giovanni was born! Talk about destiny bringing people together!
But the best part of this story is the love and dedication that Shepard and Giovanni share. They've been together for over a decade now and show no signs of slowing down. Even though they haven't tied the knot yet, it's clear that they have it all figured out.
Their love story is a testament to the fact that true love knows no bounds, and age is just a number when it comes to matters of the heart. So, let's raise a toast to Shepard and Giovanni and their beautiful love story!
Who is Giovanni Graziano?
Giovanni Graziano is a man who values his privacy, and while not much is known about his early life, some sources suggest that he attended Penn State University, where he studied journalism. Unfortunately, details about his parents or childhood are not available to the public.
Giovanni's career in media began in 2008 when he joined Fox News. Over the years, he worked in various positions before joining Shepard Smith's team on his show "The News with Shepard Smith" in 2011. The two hit it off and began their romantic relationship shortly after.
Giovanni continued to work with Fox News and was transferred to the FOX Business Network in 2012, where he worked as an associate producer for the show "Varney and Co."
While he was away from Shepard's show, their love continued to grow stronger, and they maintained their relationship despite the distance.
Despite his work in the media industry, Giovanni chooses to keep a low profile and doesn't have any social media presence. He seems to prefer staying out of the spotlight and letting his partner be the one in the public eye.
While there may not be much information available about Giovanni, one thing is clear – he is a supportive partner to Shepard and is happy to maintain their relationship in whatever way works best for them.