Jessica Szohr was born in Menomonee Falls, Wisconsin U.S.A., though she has African American, Hungarian, English, and Irish roots.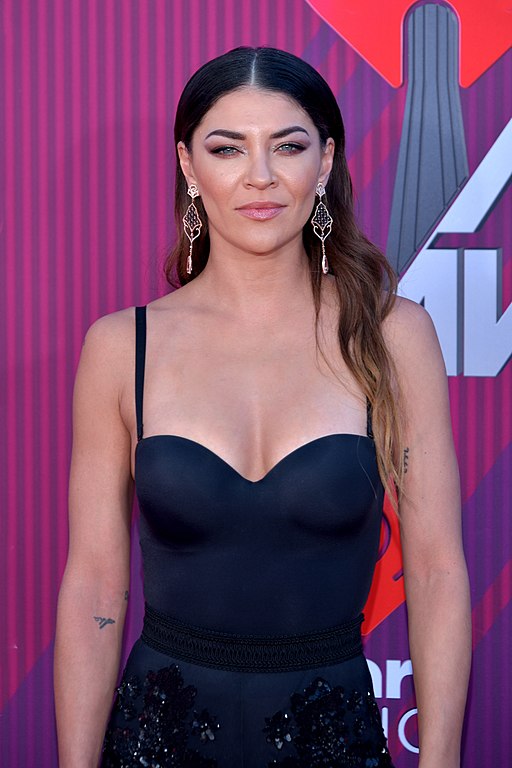 Her date of birth is 31st March 1985. Most of her fans know her for acting as Vanessa Abrams in the TV hit Gossip Girl.
The actress has been active in the movie industry since the early 2000s. She was raised in a family of five. She was a member of the student council and played on the soccer team. She was also a cheerleader.
Jessica started as a model when she was six years old, and by the time she reached ten, she had already appeared in advertisements for Kohl's malls and Quaker Oats.
RECOMMENDED

Who is the Richest Wahlberg Brother? Donnie, Paul, Robert and Mark Net Worth Compared
Her rise to stardom is a rags to riches story since she also started a cleaning company with her friend to clean homes.
She also participated in photoshoots for Mountain Dew, Crate and Barrel, JanSport, and Jockey.
She graduated from high school aged 17 and went to Los Angeles with her mom to venture into acting. She later moved to New York.
Since she started acting, she has been featured in various episodes like My Wife and Kids, Drake and Josh, Joan of Acardia, That's So Raven, CSI: Miami, What I Like About You, The City, and Men At Work.
It is the series Gossip Girl that catapulted her to fame. Between 2007 and 2009, she was a guest star is the movies, The Dream of Helen, Somebody Help Me, and Fired Up. She would later star in Piranha 3D as Kelly.
The role made her win the Breakthrough of the Year Award and earned her a nomination at the MTV Movie Award. Alexandre Aja directed the movie.
She later joined the cast of the comedy Love, Wedding, and Marriage, Ted 2, and Hirokin. She was the main character in the Shawn Levy-directed movie The Internship.
In 2014, together with Max Nichols and Miles Teller, they starred in the Max Nichols-directed movie, Two Night Stand. These appearances have been instrumental in increasing her net worth. In 2010, she was listed by People Magazine in the '100 Most Beautiful People in the World.' Even though she has lately not appeared on the big screen, Szohr has gone back to modelling. She has featured in many music videos and was a cover girl at NYLON. She also acted as the spokesmodel for SoBe Lifewater.
The music videos include; The Black Eyed Peas' Where is the love, Taylor Swift's 22, and A Great Big World's Already Home.
Even though 2019 was rough, she made a lot of money. She was ranked top on People With Money since it is reported that she made around $46 million. This made her top the list of the highest-paid actresses.
It seemed like her wonderful career was fading, but the magazine reported that she was the highest-earning actress in the world. She raked in the amount between January 2021 and January 22.
This was $20 million more than the second person.
Supposed Side Hustles
When creating the list, the magazine factors in profit participation, endorsements, upfront pay, advertisements, and residuals. Her worth is valued at around $145 million.
She attributes this to significant property holdings, endorsement deals with CoverGirl, and smart stock investments. She has several restaurants in Washington, owns a football team, the Menomonee Falls Angels, the Pure Wonderszohr vodka, and is venturing into other markets like fashion and perfumes.
Her Similarity to Vanessa
During her acting career, she explains that she received backlash from her role as Vanessa.
She confessed to Vogue magazine, "I feel like she definitely got the short end of the stick, and I do think fans were testy with Vanessa, and that's okay. There were things that deserved that, for what she did, but also when you play someone, you also feel for them. That's probably why I didn't read a bunch of comments because if people are being harsh or weird, I'm not going to spend my time looking at that. For me, not worth my time. I was bringing her to life the best that I could with what was written, and if you didn't like it, then I think I was doing my job."
It seems the role Vanessa fitted her since she has also had to work for her money in real life, and she has had to engage in various professions to get to where she is.