Doja Cat called her fans dumb on Twitter for listening to her last two albums.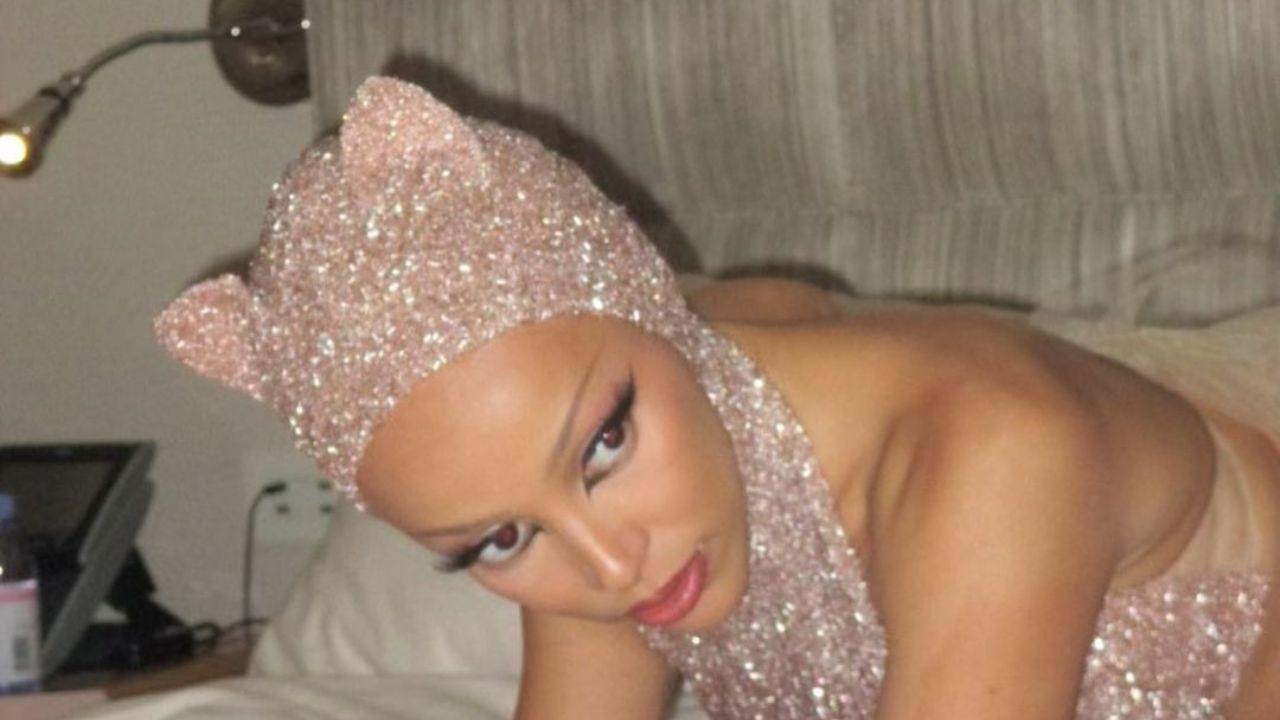 Doja Cat, the Grammy-winning singer, has shocked her fanbase with a series of tweets disparaging her last two albums and calling out fans who enjoyed them. The controversy began when the artist tweeted her criticisms of her last two albums, "Planet Her" and "Hot Pink," labeling them as mere cash-grabs.
"Planet Her and Hot Pink were cash-grabs and y'all fell for it," the singer wrote on Tuesday night, continuing, "Now I can go disappear somewhere and touch grass with my loved ones on an island while y'all weep for mediocre pop."
The comment has raised eyebrows, given the commercial and critical success both albums achieved. "Planet Her," released in 2021, features collaborations with industry heavyweights like The Weeknd, SZA, Ariana Grande, Young Thug, Gunna, Eve, and JID. The album hit No. 2 on the Billboard 200, with 97 weeks on the chart, and is currently at No. 85. "Hot Pink," released in 2019, peaked at No. 9 and spent 155 weeks on the albums chart.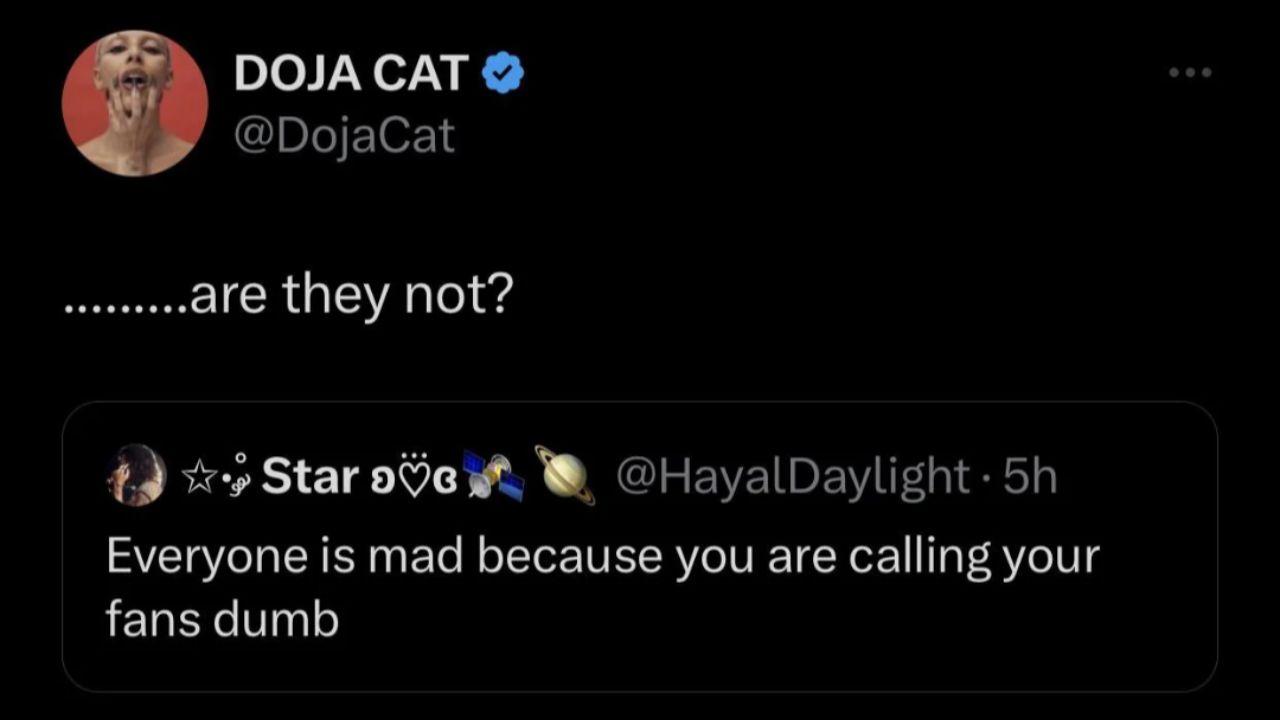 Doja Cat's comments led to a significant backlash from her fanbase. One fan retorted, "Everyone is mad because you are calling your fans dumb." To which Doja responded unapologetically, "are they not." Another fan expressed their disappointment, saying, "You going through something unexplainable. Let me mute you for my sanity. 'Cause I'll always be a fan and I don't wanna hate you."
The outspoken artist didn't stop there. She went on to reveal a change in the title of her upcoming album from "hEllMoUth" to "First of All," and previewed a new song on her Instagram Stories. This new track offers a more soulful hip-hop vibe, a departure from her signature pop sound, leading some fans to worry that her next album might flop. Doja Cat's response? "Purging," a hint that she's refining her fan base.
It's worth noting that Doja Cat changed her Twitter bio to read "'First of All' and 'Finally'," which could be a hint at another project in the pipeline. Last week, she debuted a new bat skeleton tattoo down her spine, symbolizing a new beginning and the transition to a new phase of her career.
Despite her artistic evolution, Doja Cat's candid dismissal of her previous work and her fans' taste has led to some criticism. While artists are allowed and even encouraged to evolve and experiment, alienating one's fanbase can be a dangerous game. As the saying goes, 'don't bite the hand that feeds you', Doja. It's a delicate balance between artistic authenticity and audience reception, one that Doja Cat will need to navigate carefully moving forward.