By now, we are used to seeing celebrity relationships spark up while working together on set. Although not all of them tend to last very long, there are those that have happy endings.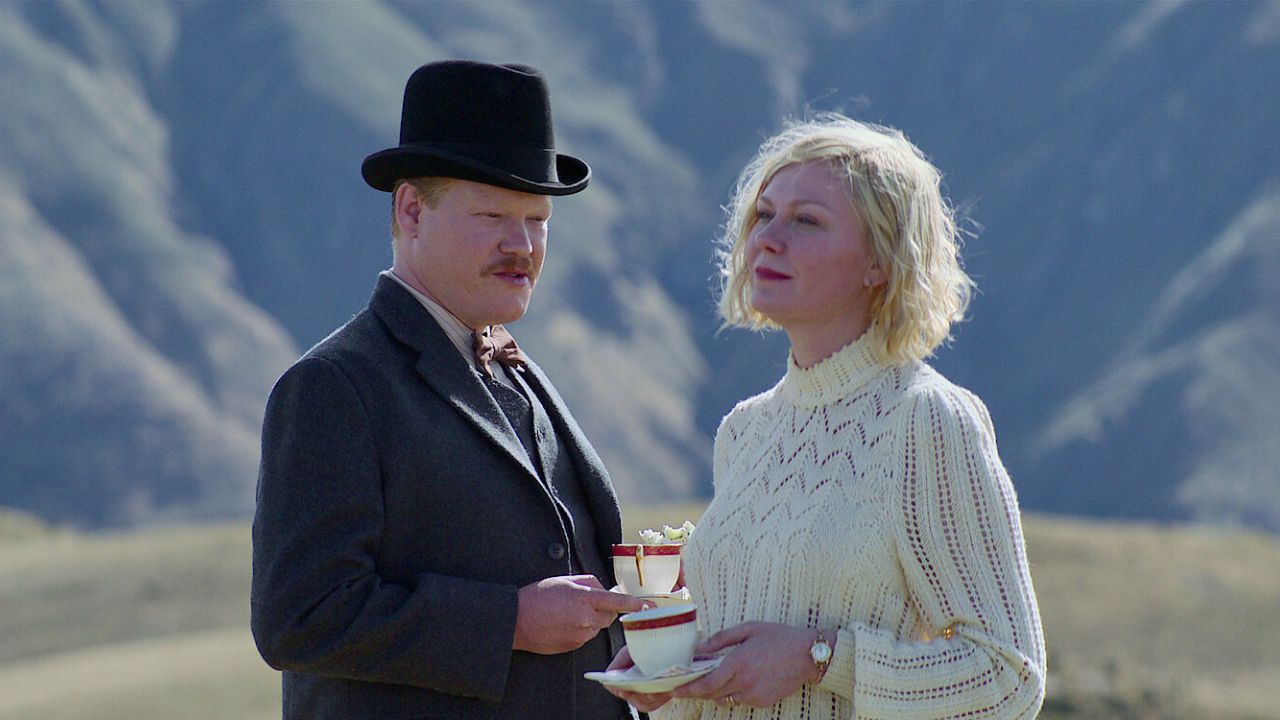 The happy ending we are talking about today is the interesting relationship between Jesse Plemons and Kirsten Dunst. 
How Did Jesse Plemons And Kirsten Dunst Meet?
These two love birds met on the set of the popular TV show "Fargo". The filming for the series started in 2015 in Alberta, Canada.
Jesse and Kirsten were playing a married couple of two high-school sweethearts, Peggy and Ed.
As they explain, the chemistry between them was almost immediate. In an interview with E! News, Jesse said talked about how much he enjoyed working with Kirsten. "It was truly a gift, a great step in my career," he said.
"I have been a fan of Kirsten for the longest time, and I thought the show would be a great and exciting way to meet one of my acting idols. She is a great person and I think that we connected because we are both actors that like to have fun with the material."
RECOMMENDED

Are Jesse Plemons and Matt Damon Related?
However, even though the chemistry was there, the two didn't start a relationship during the filming of "Fargo". Back then, Kirsten was still in a relationship with her long-time (ex) boyfriend Garrett Hedlund.
After they called it quits in 2016, the love story of Jesse and Kirsten began. A few months after the breakup, the paparazzi caught Dunst and Plemons kissing in public.
In a 2019 interview with Porter Edit, Kirsten talked about her first impression of Plemons when she met him in 2015.
"Somehow, I knew that he was going to be my soulmate. He is also my favorite actor. I had a feeling that Jesse would be in my life forever, I just didn't understand at what capacity. When "Fargo" ended, I just missed him so much. It was about a year until we got together again," Kirsten explains.
She also added, "I think that both he and I were wondering whether the connection we felt on set was real or not – well, we came to a conclusion. It was real."
The couple made their engagement public at the start of 2017. Kirsten confirmed the rumors in an interview with Jimmy Fallon.
Dunst also talked about the possibility of having a child, she said, "I think it's the right time to have a baby and just chill out." She also added, "I'm not one of those "I need a baby" types. But after my goddaughter was born, I realized that I would love to have a child of my own."
Before the marriage even happened, the couple revealed that they were expecting their first child. "I thought getting pregnant wasn't going to be easy. But it happened spontaneously and we are so excited".
Around two years after the engagement, Dunst revealed their wedding plans to Us Weekly. She said, "The wedding is going to happen eventually, but I think it's going to be a very small ceremony. We want
it to be intimate." Kirsten also said, "We're as married as it gets, I mean, we already have a child together."
During the ceremony of the Hollywood Walk of Fame, the two actors referred to each other as "husband" and "wife", confusing the fans that were closely following their relationship.
Plemons told the audience in his speech, "Considering how great of a mom, wife, daughter, sister, and friend you are, it's the reason why everyone here loves you."
These "controversial" comments were later addressed in the Jimmy Kimmel show when Dunst explained that they were still fiancés.
The most recent news about the couple came in the summer of 2021 when their son Ennis became a big brother to James Robert, their second child.
While these two still haven't gotten married, it's safe to assume that love is blooming in their relationship. They seem as happy as they can get.
Although, fans will probably have to wait a bit longer until they tie the knot since the welcoming of their second son has probably postponed the wedding plans a bit more.