Dave Chappelle etched his name in the hearts of many with his fresh-off-the-boat humor. Many people knew him from the infamous Chappelle's Show on Comedy Central.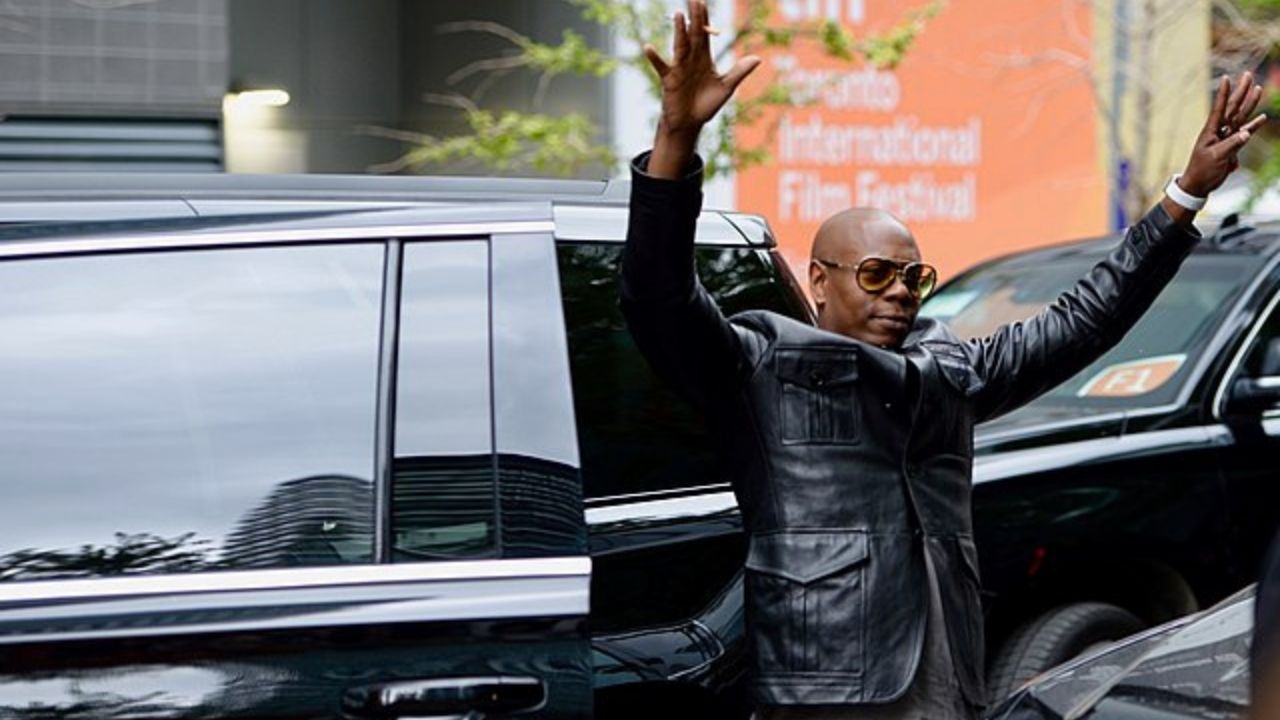 Chappelle is an open book on many fronts, but little is known about his wife.
Aside from the fame and fortune, Elaine Mendoza Erfe Chappelle has been with Dave for over 20 years – for better or worse!
In an interview with Howard Stern, Dave revealed, "She was with me when I was poor."
The funnyman also noted that his wife was with him during the stormy side of celebrityhood, such as when he left Chappelle's Show in 2006.
Despite all the hardships and issues they've endured, the couple has still managed a low profile.
Here's all you'd want to know Dave Chappelle and his wife, Elaine.
The Filipino Elaine Chappelle was born in 1974 and grew up in Brooklyn. Elaine is exactly a year younger than Dave, her husband.
Elaine wanted to become a chef but opted to sit at home and raise the couple's three children, Sulayman, Ibrahim, and Sanaa. 
RELATED STORY

Where Does Dave Chappelle Live?
How Did Dave Chappelle Meet His Wife Elaine
Dave Chappelle met Elaine in Brooklyn while still struggling to establish himself as a stand-up comedian.
The now 48-year-old had moved there after graduating from high school to pursue a career in comedy. 
Chappelle admitted that he met his wife when he was struggling but never delved into more details.
Their relationship progressed as the actor got more and more into comedy. His first gig came in the early 90s when he performed in the Def Comedy Jam, owned by Russel Simmons.
His performance earned him praise and publicity to secure jobs, such as his first movie role in 1993.
Dave then appeared in further gigs, including Half Baked and The Nutty Professor.
As his career progressed, the stand-up comedian decided to take things with Elaine to the next level.
They married in 2001 in a low-key ceremony and have been in a happy marriage ever since.
The Chappelle Children
Since they tied the knot, they've had three children, sons Sulayman, Ibrahim, and Sanna, born in 2009.
The Chappelle children maintain a low profile on social media without a single trace. However, Dave gave a glimpse of what it felt like to have a family and kids on Dave Chappelle: Equanimity & The Bird Generation, a Netflix stand-up special.
"I see my age in my children. I came home from the road not long ago—I was gone for weeks and weeks, and when I came back, nobody was home. Not one person in my family thought maybe I'd like to see them when I got back," he remembered.
"That s**t was a wake-up call. When my kids were little, and the tour bus would pull up to the house, [they'd] spill out. 'Dad is home, hooray!'" Then as the years went on, they'd get less interested. 'Hey everybody, look: It's Mr. Promises back from the road.'"
The Chappelle Family Residence
After the drama with Chappelle's Show on Comedy Central, Dave and Elaine permanently relocated to Yellow Springs, Ohio, where they live to date.
This is where Chappelle grew up as a child, and Chappelle appreciates the peace his neighbors afford him.
However, the comedian accepted that he might be open to moving back to Africa, where he is respected.
Chappelle recalled the thinking from Stevie Wonder. "He said, 'I am moving to Ghana so that I can be valued and respected more,'" Dave recalled Stevie's words. "As a Black American, who amongst us is more valued and respected than Stevie Wonder? The idea that he would feel this way at this stage in his life and career… I thought I'll follow him over there, or I'll go myself. I'll do it for him."
Dave Chappelle and Azalea Banks Affair
As you guessed, this was bound to happen. At some time, Azalea Banks came out with controversial remarks that she had an affair with Dave Chappelle.
Azalea claimed that she had some hot tea on industry veterans in an Instagram post, including Dave Chappelle.
The 212 songstress threatened to ruin Chappelle's marriage with Elaine, exposing their affair to the gory details.
Dave Chappelle didn't respond to the claims immediately. When he did, the Sticks & Stones artist did not deny nor confirm the affair with Azalea.