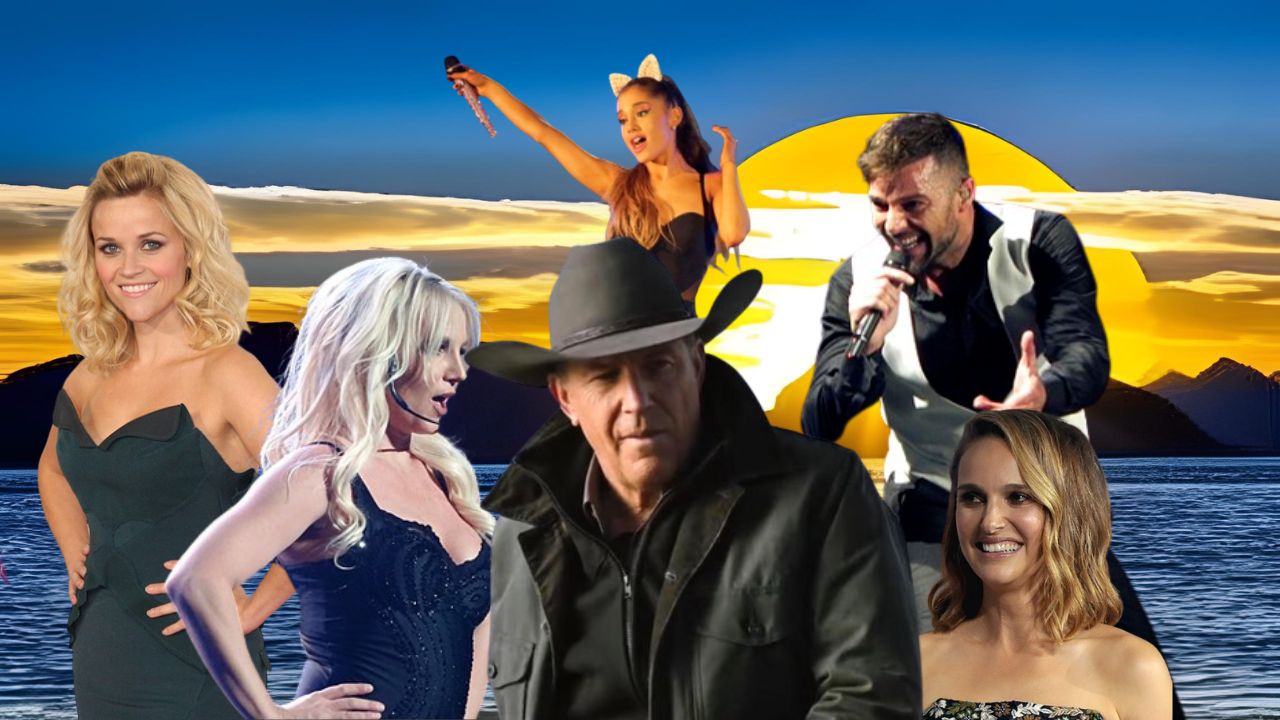 Several global celebrities have chosen to end their marriages in recent months. Almost every split made headlines, with some ex-couples even airing their disagreements publicly.
The latest is Britney Spears, who chose to divorce after just a year of marriage, following the likes of Kevin Costner, Natalie Portman, and others earlier this year.
Britney Spears and Sam Asghari divorced recently after only a year, with alleged infidelity being the reason. The pop star's husband confirmed the news on his Instagram, and his somewhat indifferent response surprised many.
The actor wrote, "After six years of love and dedication to each other, my wife and I have decided to end our journey together. We'll hold onto the love and respect we have for one another, and I wish her all the best. Stuff happens. It sounds crazy to ask for privacy, but I'll just kindly request everyone, including the media, to be kind and considerate."
Recall that earlier, there were media reports of a physical altercation between them. Asghari reportedly told friends that the singer physically attacked him, says TMZ, hinting that this was one reason he left their shared home.
One of the most tumultuous divorces recently has undoubtedly been between Kevin Costner and Christine Baumgartner. Following the divorce announcement, Costner's ex-wife refused to move out of the mansion they lived in, and there were also disputes regarding alimony payments.
Christine demanded $248,000, justifying the amount as necessary to maintain the lifestyle for her and their three teenagers. Costner, however, rejected this claim.
The court eventually ordered the actor to pay his former wife, Christine Baumgartner, a staggering $129,755 per month in alimony. This amount is twice as much as what Costner initially offered but half of what his wife demanded, as reported by Fox News.
Natalie Portman has decided to divorce her husband this year after being together for 11 years. The marriage of Hollywood star Natalie Portman and ballet dancer Benjamin Millepied was in crisis after the actress discovered an alleged affair between the ballet dancer and a 25-year-old Frenchwoman.
"Since his affair came to light, they've been working on reconciliation and saving their marriage, but now it's all over," a source said, according to DailyMail.
During their marriage, they had two children – a son, Aleph, and a daughter, Amalia. Famous actress Sofia Vergara and her husband Joe Manganiello decided to divorce after seven years of marriage. The couple released a joint statement on the matter.
"We have made the difficult decision to divorce. As two people who love and care for each other, we kindly ask that you respect our privacy as we start this new chapter in our lives," their statement read, as reported by "Page Six."
A source close to the couple shared that the main reason for this decision was because they lived "completely different lives."
"She preferred going out with friends, and he'd rather stay home, so they didn't spend much time together. They've been leading separate lives for about a year, so it was time to part ways," the source told "US Weekly."
The source also mentioned that there are still "a few minor details around the divorce" that Sofia and Joe need to sort out.
"They still have a few things to address, like the custody of their dog named Bubbles. Sofia hopes they can move forward in a calm, fair manner," the source added.
Singer Ariana Grande has also chosen to divorce Dalton Gomez. Sources close to the singer and the luxury real estate agent state they've been separated since January but have remained on friendly terms, making the decision together.
After six years together, Ricky Martin also ended his marriage.
Ricky Martin and his former husband Jwan Yosef split after six years of marriage. From their union, they have a daughter, Lucia, born in 2018, and a son, Renn, born in 2019.
"We've decided to end our marriage with love, respect, and dignity towards our children, honoring all that we've experienced as a couple over these years," the pair announced in a statement to "People."
"Our utmost wish is to maintain a healthy family dynamic and a relationship based on peace and friendship. We aim to co-parent our children, preserving the respect and love we have for one another," they conveyed in the statement.
Popular actress and renowned blonde, Reese Witherspoon, announced her divorce from husband Jim Toth in April this year.
The actress emphasized that, even at this moment, their child and the entire family are their main priorities.
"We have some personal news to share… With much care and consideration, we've made the tough decision to divorce," began the actress, who was married to Jim for 12 years, and continued:
"We've cherished our time together through so many wonderful years and move forward with deep love, kindness, and mutual respect for everything we've built together. Our top priority is our son and our entire family as we navigate this next chapter."
Actress Shannen Doherty has unfortunately been in the media spotlight in recent years due to her deteriorating health, and in April, she also divorced photographer Kurt Iswarienko. Even though he was a significant support to her, they decided to end their 12-year-long marriage.