As the daughter of Hollywood royalty, Ever Anderson has big shoes to fill, but she is well on her way to becoming a bigger star than her mother, Milla Jovovich.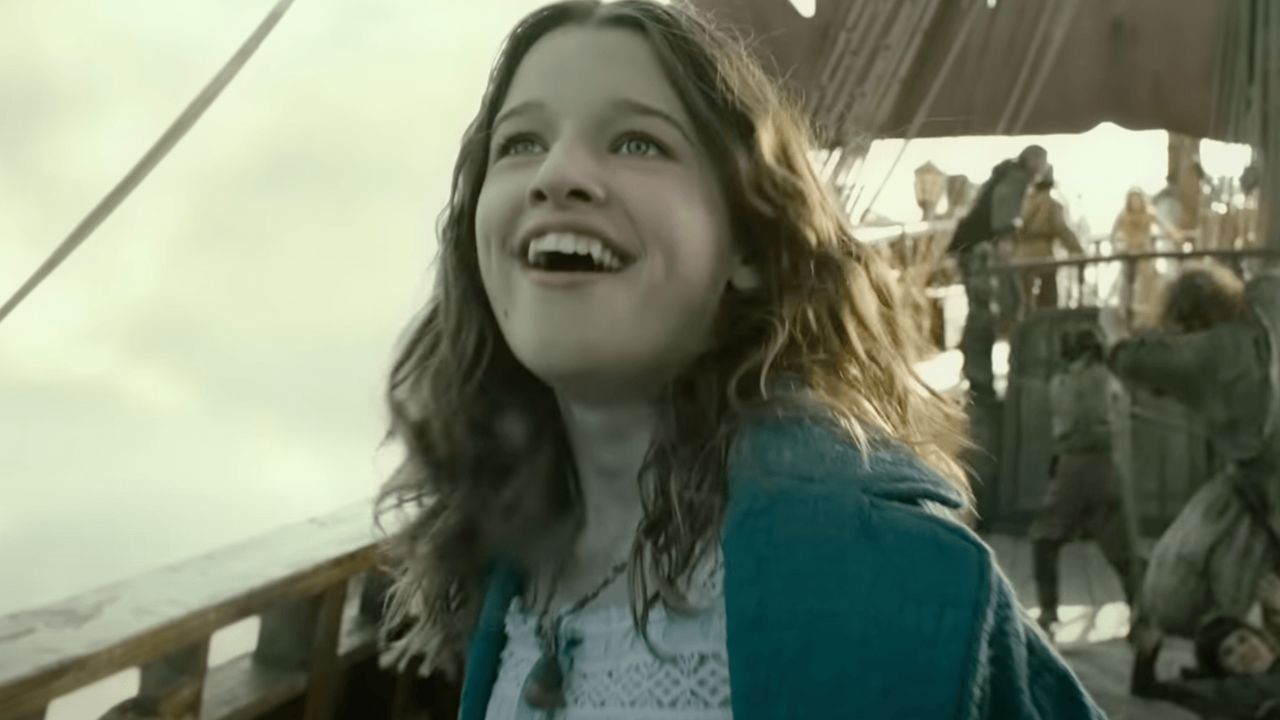 With a history of playing younger versions of protagonists, Ever is finally stepping into the limelight with her major role as Wendy Darling in Disney+'s Peter Pan & Wendy.
Ever Anderson's acting career began in 2016 with minor roles in Resident Evil: The Final Chapter and Marvel's Black Widow. However, it is in Peter Pan & Wendy that she will truly be able to showcase her talent and potential. This role not only highlights her acting prowess but also displays her ability to capture the wonder and magic of the timeless fairy tale.
Read: Quentin Tarantino: 'I will Never Share a Penny With My Mother Connie'
At just 9 years old, Ever began her journey in the entertainment industry with a cover shoot for Vogue Bambini, photographed by Ellen von Unwerth. Her early start and impressive lineage indicate that she is destined for greatness. With parents like filmmaker Paul W.S. Anderson and actress Milla Jovovich, it's no surprise that Ever found her calling in acting.
In Resident Evil: The Final Chapter, Ever portrayed young Alicia Marcus, while in Black Widow, she played young Natasha Romanoff. Both roles showcased her ability to convey fear and uncertainty, which will serve her well as Wendy Darling in Peter Pan & Wendy. As Wendy, Ever will face the challenges of growing up and the responsibilities that come with it.
The 2023 adaptation of Peter Pan & Wendy introduces us to a stellar cast, including Alexander Moloney as Peter Pan and Ever Anderson as Wendy Darling. The film is set to be a visual masterpiece, with breathtaking landscapes and a nostalgic atmosphere that will captivate audiences. With such a strong foundation, Peter Pan & Wendy is set up for success, and Ever Anderson's performance is sure to be a highlight.
Playing Wendy Darling in this anticipated coming-of-age and adventure-driven fairy tale is the perfect opportunity for Ever to expand her horizons and make a powerful entrance into Hollywood. As her acting career continues to blossom, there's no doubt that she is on track to outshine her mother, Milla Jovovich, and carve her own path as a star in the entertainment industry.
Ever Anderson Looks Like her Mom Milla
Ever is Milla Jovovich's doppelganger.
She turned heads at the Peter Pan & Wendy premiere in NYC on April 28. The 15-year-old actress, who stars as Wendy Darling in the film, looked strikingly similar to her famous mother as she attended the event in a stunning blue dress.
Ever donned a beautiful teal ensemble featuring a cut-out design and puffed-out skirt, which she paired with strappy black heels. Her brunette tresses were styled in loose waves, cascading over her shoulders, and she opted for a natural makeup look that accentuated her striking features.
Milla and her husband, Resident Evil director Paul W.S. Anderson, share three children: Ever, Dashiel, 7, and Osian, 2. In an interview with Entertainment Tonight, Milla discussed her daughter's venture into the world of acting. She expressed both terror and joy at Ever's pursuit of her passion, which has been evident since she was just five years old.
Having grown up on sets with her parents, it seems only natural for Ever to follow in their footsteps. As Milla puts it, "the apple doesn't fall far from the tree."
Disney released the first official trailer and poster for the highly anticipated live-action adaptation of Peter Pan & Wendy in February. The story, inspired by the cherished 1953 animated classic, has been reimagined multiple times throughout the years.
As Ever Anderson continues to make her mark in the acting world, her uncanny resemblance to her mother, Milla Jovovich, only adds to her burgeoning star power.