When it comes to celebrities, conspiracy theories abound. This is the case when you talk about blockbuster celebrities like Dwayne Johnson, aka The Rock!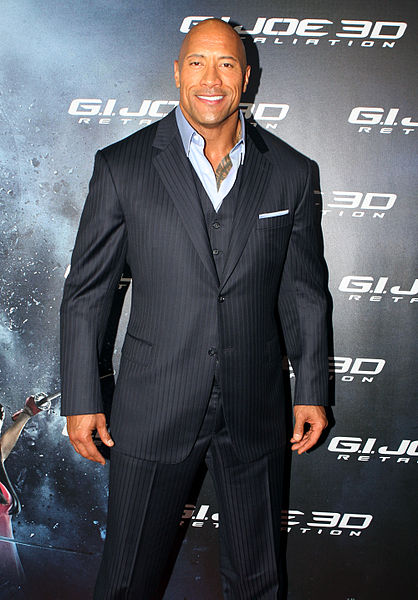 It's no secret that The Rock is one of the most famous people on the planet. He has starred in high-rated movies and TV shows such as Jumanji, Moana, Ballers, and Baywatch, just to name a few.
Dwayne "The Rock" Johnson has two siblings. An older brother Curtis Bowles and a sister, Wanda Bowles.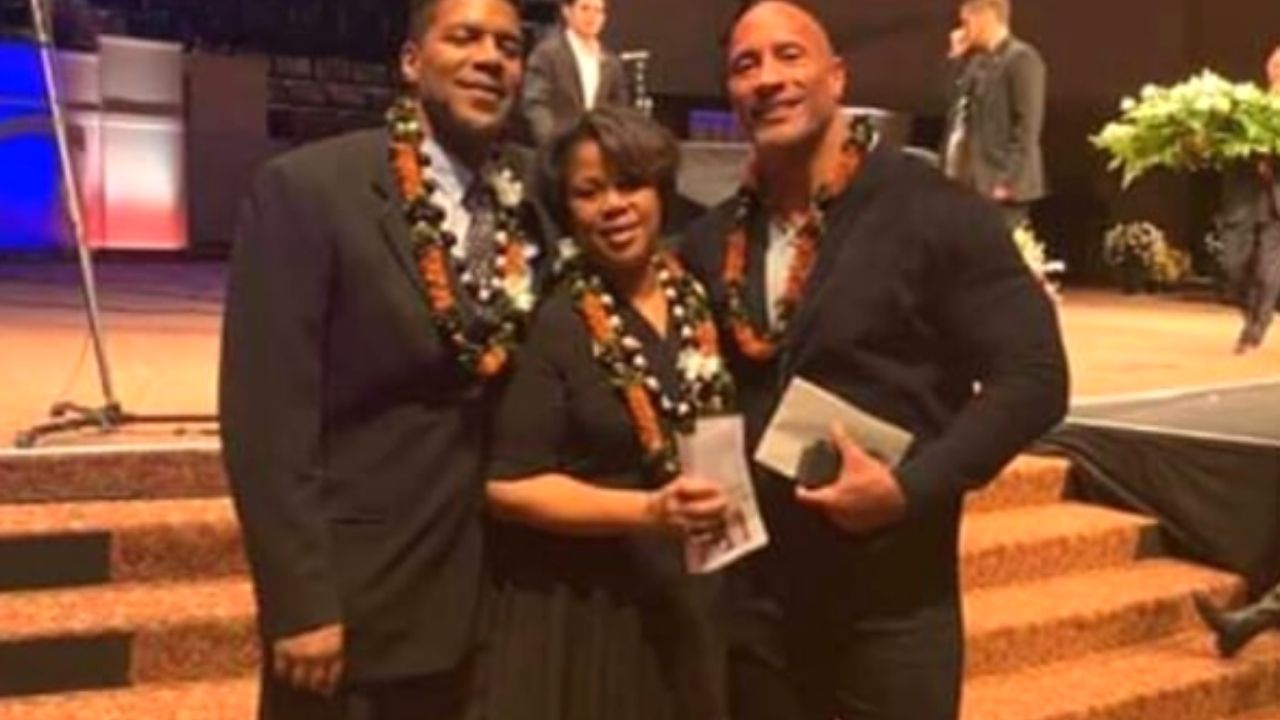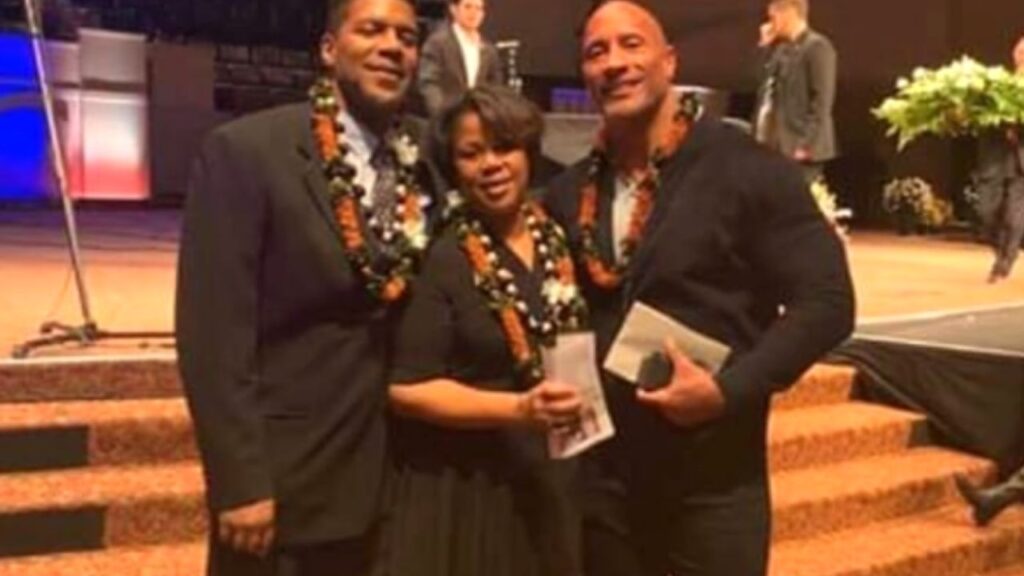 Recent theories and memes have suggested that The Rock may have a twin brother.
Does Dwayne "The Rock" Johnson have a Twin Brother?
Unfortunately not! The Rock has no twin brother but he has a few doppelgangers.
In 2015, The Denver Post published a story with the headline "Shane Ray is Dwayne 'The Rock' Johnson's twin and we have proof".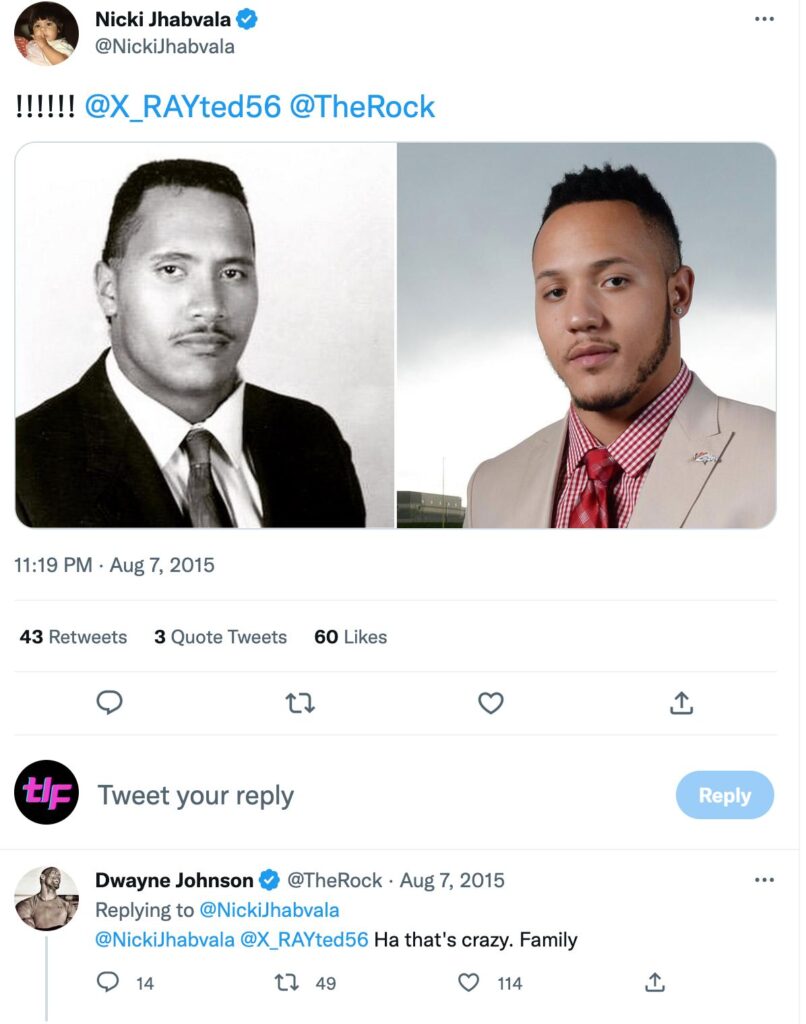 Shane Ray and The Rock happen to have very successful careers that started around the same time. Their personalities are similar but not identical. This is why there's always been a lot of confusion about their identity and relationship.
You might find the "same person" theory a bit outrageous. The other theory that they might be twins separated at birth is also preposterous. Shane and The Rock were not born to the same household and do not share birth dates! Therefore, both theories are vague! Perhaps The Rock and Ray are long-lost or distant cousins who share the family trademark.
That said, both men should be proud because they've managed to become household names, all thanks to hard work and determination! They sure grace your screen with an unmatched master class, leaving you entertained!
What do you think? Do these guys look alike or nah?
Dwayne "The Rock" Johnson and Police Officer Eric Fields
More recently, in 2021 image of Eric Fields of the Morgan County Sheriff's Department in Alabama who looks exactly like Dwayne Johnson went viral.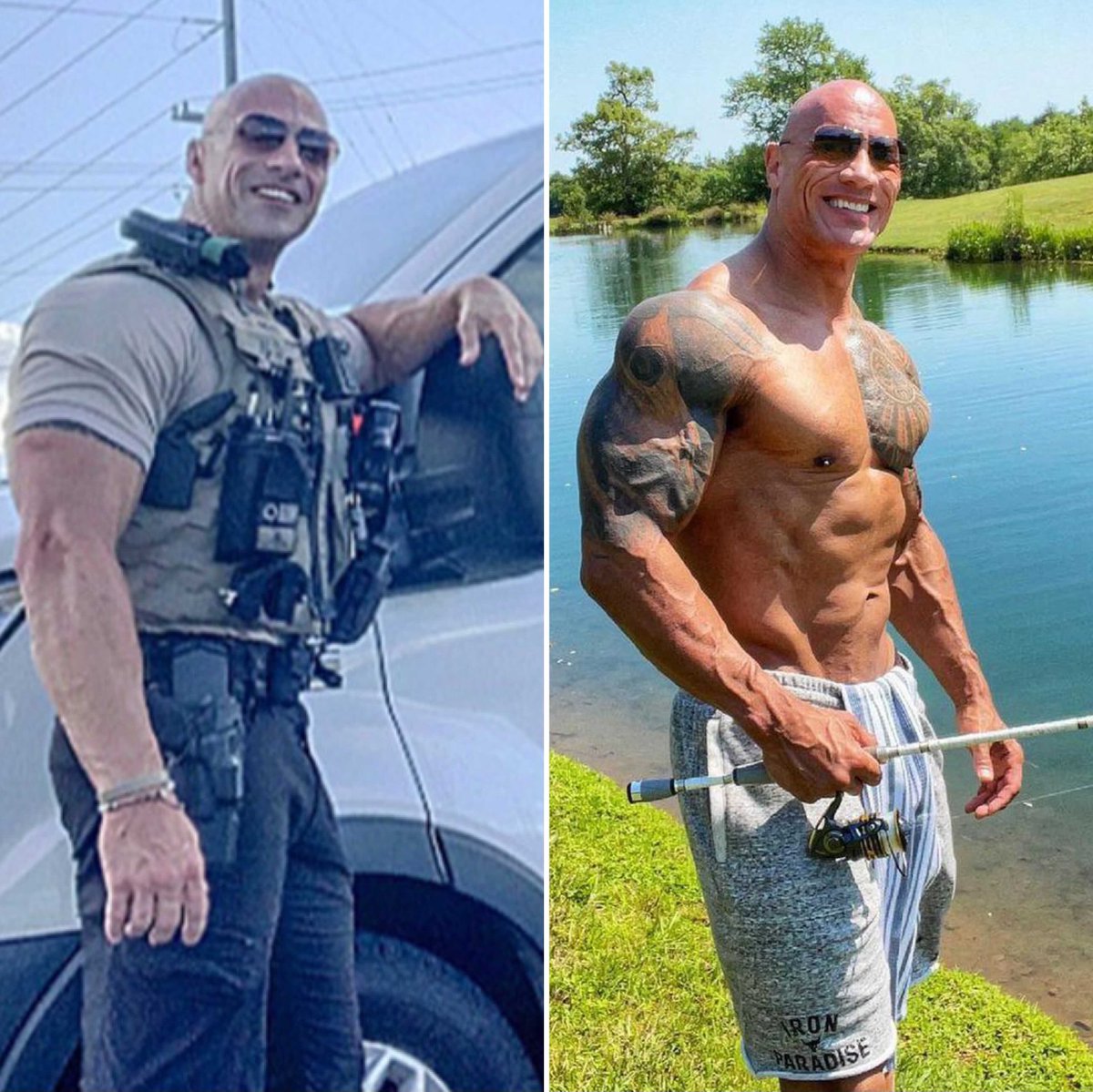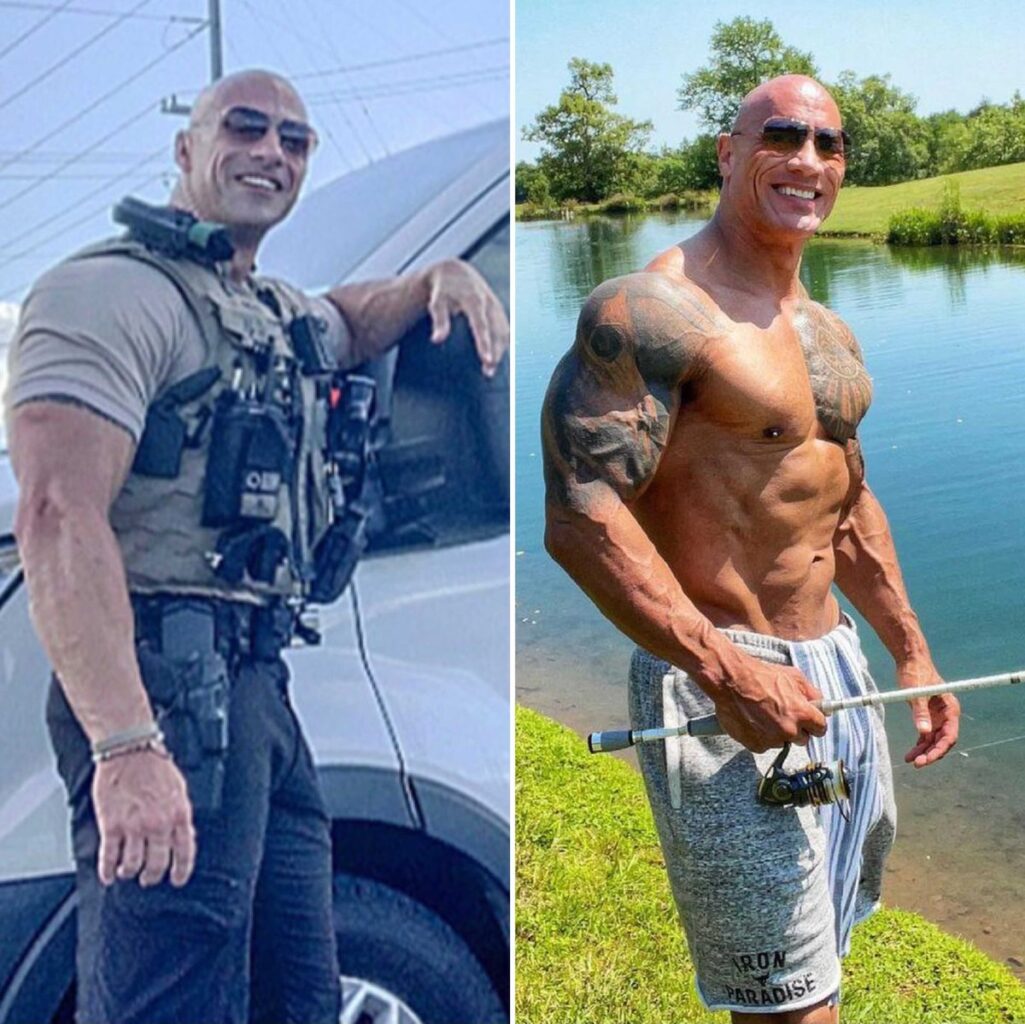 Even "The Rock" was shocked by their resemblance. "Wow. Guy on the left is way cooler. Stay safe brother and thank you for your service. One day we'll drink @Teremana and I need to hear all your "Rock stories" because I KNOW you got 'em" – he wrote on Twitter.
Now, while Shane Ray looks similar to The Rock, you have to admit that police officer Fileds looks identical to the famous movie star. Here is another image of him for your reference.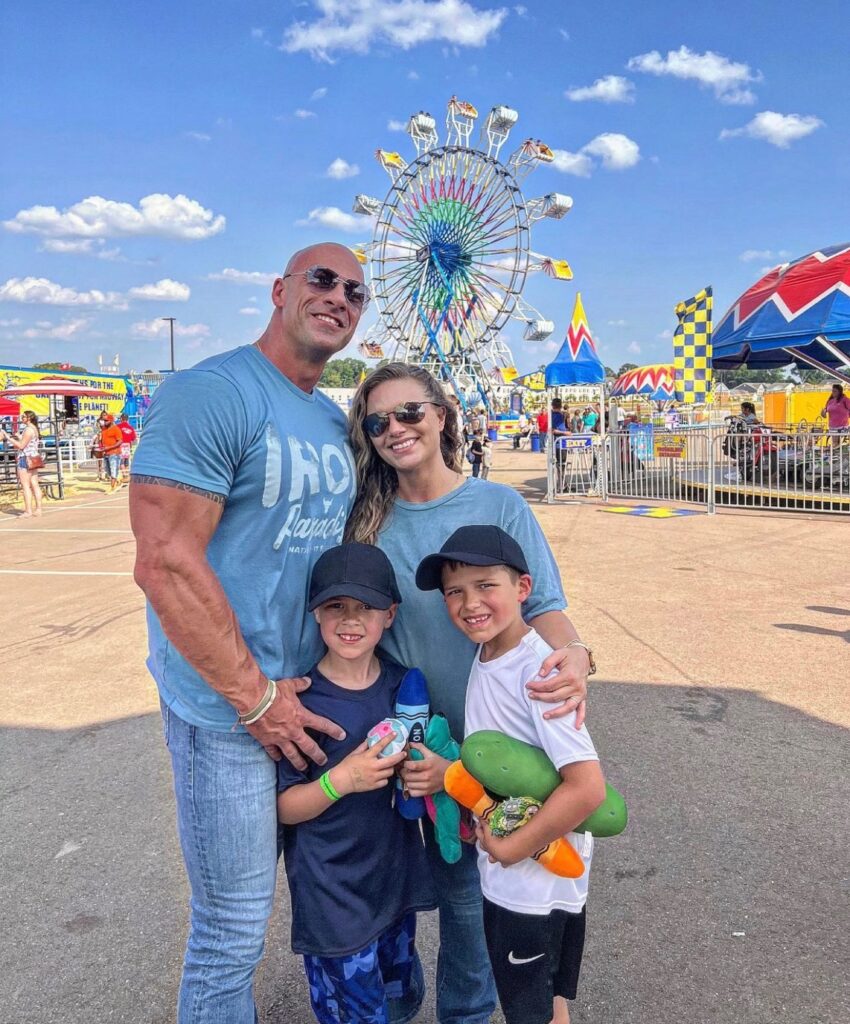 if you met him by chance, would you ask for his autograph? I know I would think I met Dwayne.