Baywatch is undoubtedly one of America's most famous projects of all time, a show that followed a group of LA lifeguards on their hilarious journey full of misadventures.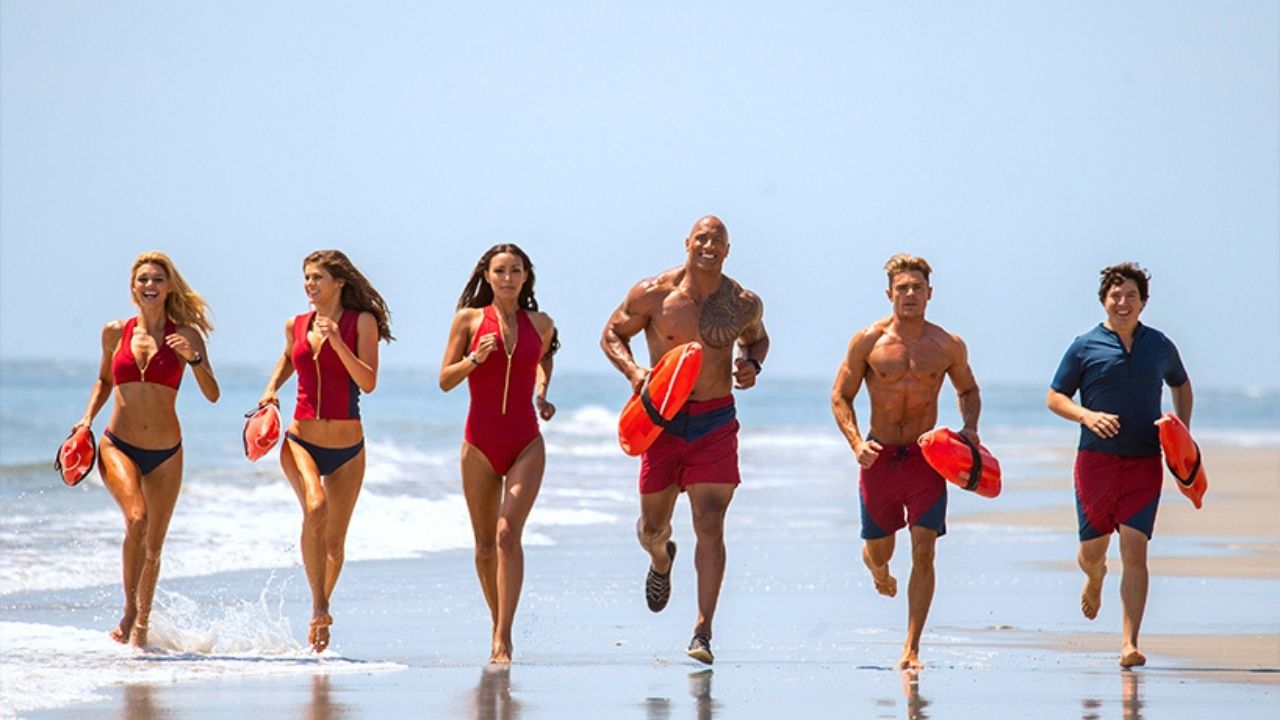 It all started with the TV series in 1989 that starred David Hasselhoff and Pamela Anderson. This show was a huge success and it aired up to 2001, more than a decade.
Since then, fans all around the world have been 'begging' for some kind of remake, and in 2017, their wishes came true.
This time, Baywatch was turned into a movie that included some A-list actors such as Dwayne The Rock Johnson, Zac Efron, Priyanka Chopra, and Alexandra Daddario. 
RECOMMENDED

Does Dwayne Johnson Own Under Armor?
While the movie achieved great success at the box office, it didn't sit very well with the critics.
Because of this, it was very uncertain whether the producers would create a sequel to the movie.
So, will there be a Baywatch 2 any time soon? Stick around to find out.
Is Baywatch 2 Happening?
Good news for all of you "Baywatch" fans out there – the official sequel is already in the making, which is confirmed by Beau Flynn.
Not long after "Baywatch" debuted, Flynn stated that the next movie was already being written and that it would be something "truly extraordinary".
The only problem is that after Flynn's statement nothing new was released about the movie, and that was almost five years ago.
We do know that the original cast is expected to return and that some speculations are the movie is going to come out somewhere at the end of 2022, but we can't say for sure.
RECOMMENDED

Zac Efron Net Worth (Updated 2022)
Baywatch 2 Possible Plot
The plot of the first movie revolved around Mitch Buchannon and his team of lifeguards as they attempted to bring down a fearsome drug lord.
The second movie will probably revolve around some type of exciting adventure as well, but this time the team is going overseas, Flynn announced.
As we said above, the first movie was a huge success financially, but it received rather bad critics such as that the humor was 'stale and uninspired.'
With that said, actors such as Dwayne Johnson and Zac Efron were probably one of the biggest reasons why the movie was such a success at the box office.
But if they want their second movie to have similar success, they will definitely need to improve a couple of things. 
READ MORE

Is Alexandra Daddario Married?
Dwayne Johnson is Keeping Himself Very Busy
We all know that The Rock is keeping himself constantly busy with various new projects. Throughout the years after "Baywatch" was released, Dwayne starred in many hit movies such as "Hobs & Shaw" and "Jumanji 2", which took a lot of time to film.
He is even starring in "Black Adam," an upcoming superhero movie from the DC universe that is scheduled to hit the theatres later this year.
His schedule is so full that he even had to cancel some movies, such as "Journey 3." There is always a huge possibility that Dwayne just doesn't have time for "Baywatch 2," and maybe that is why we haven't heard anything new about it in a long time.
When you look at it from his perspective, there are many movies that take priority over "Baywatch," considering how it was mostly received negatively.
However, these are all speculations, and we can't say for certain that Dwayne's busy schedule is what is slowing the release of "Baywatch 2".