Demi Moore was 41 and Ashton Kutcher was 25 when they first met in 2003.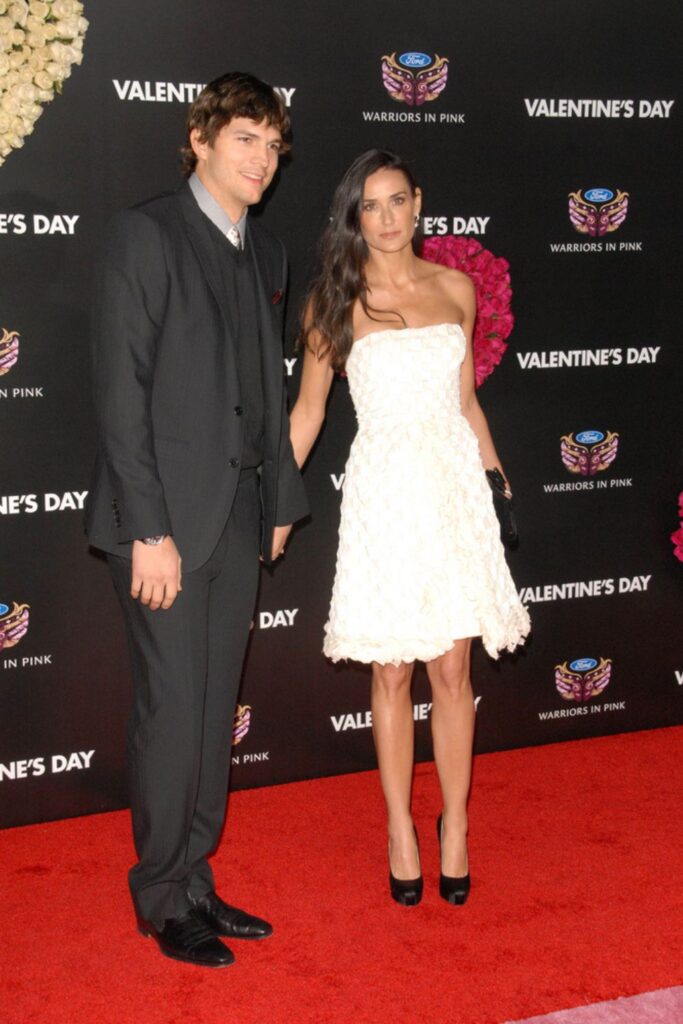 Despite the headlines about their 16-year age difference they started dating each other. After two years they decided to tie the knot in 2005. Unfortunately, they split up after six years in 2013.
During her relationship with Kutcher, Demi Moore suffered a miscarriage at six months pregnant.
Demi Moore and Ashton Kutcher's Child
Demi got pregnant with Kutcher when they were dating.
The couple decided to name him Chaplin. However, Demi lost the child just six months into pregnancy.
Despite the tragedy, they got married on September 24th, 2005 for 8 years but got separated in 2011.
Two years after separation they ended up being divorced in 2013. Hence the couple never had a baby to hold in their arms except the one that died before his birth.
Demi Moore's Memoir "Inside Out"
In her recently published memoir "Inside Out" actress Demi Moore recalls the day she met Ashton Kutcher at a dinner party back in 2003.
At the time Kutcher was 25 years old while she was 41 but they got instantly attracted to each other.
Within just months of dating, they'd fallen head over heels perhaps too quickly except for their 16-year age difference.
Moore's memoir is an in-depth look at the ups and downs of her marriage with Kutcher.
The two were deeply committed to one another but the spark between them ended once the honeymoon phase fizzled out.
Demi Moore And Ashton Kutcher's Divorce Causes
Demi Moore opened up about her relationship with Ashton Kutcher In the memoir.
Irreconcilable Difference
She cited "irreconcilable difference" as a cause of their divorce.
Plus how he could never understand what she went through when their baby was miscarried six months into pregnancy.
Moore felt decimated when she found out that the baby had died in her womb.
She said she wanted to mourn but was confused about mourning for a person who never came into this world.
It was a hard phase for her and she wanted Kutcher's attention. But according to her Kutcher didn't support her emotionally to get through that phase.
Demi's Codependency
Life became less safe for Demi as she felt more distant from Kutcher.
She also discusses how "codependent" she was during this time which led them into dangerous situations.
Kutcher Cheated Moore
Ashton cheated on her with a 21-year-old girl he met at the bowling alley. According to Moore, the actress found out about it through a Google Alert on her phone.
Threesomes
Ashton reportedly asked Demi to engage in group sex.
In her memoir, she writes: "I put him first so I didn't object to him bringing a third person into our bed."
She said she wanted to prove to him that she was a cool and fun wife. However, she realized the mistake later.
Ashton Was Not Guilty
According to Moore, the actor admitted his extramarital affairs with confidence instead of compensating for his behavior and feeling guilty.
She believes it was his indirect way of conveying that he doesn't want to be in this relationship anymore.
Demi More is a famous figure in Hollywood. Her affair with Ashton Kutcher made headlines because of their 16 years of age difference.
They dated for two years and got married but it was a failed marriage that ended after 6 years.