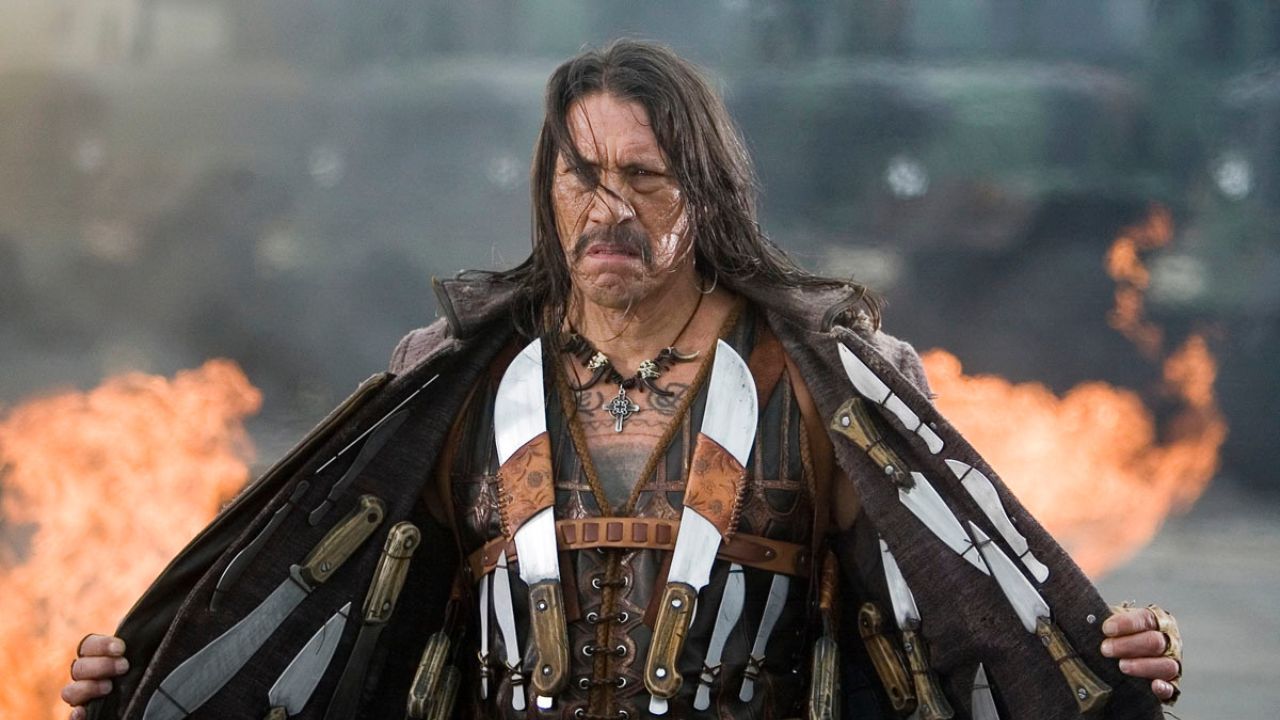 Danny Trejo who recently celebrated 55 years of sobriety has been the go-to tough guy in Hollywood for years, starring in blockbusters like "Machete," "Con Air," and "Badass."
In an interview with FOX411, Trejo didn't hold back, sharing his thoughts on everything from what it means to be a "badass" to the real deal about doing your own stunts in movies.
So what does being a "badass" mean to Trejo? "I would say somebody who doesn't take too many steps backwards. Just somebody who is going to stand up for what's right, sees something wrong and wants to change it, and no steps backwards." The man himself makes it clear: it's not about looking tough; it's about standing up for what's right.
In Trejo's latest film, "Bad Asses," which is a sequel to the fan-favorite "Bad Ass," he plays a senior citizen who's not to be trifled with. The tagline for the movie says it all: "They messed with the wrong senior citizen."
When asked if the movie might change people's perspectives about aging, Trejo simply said, "I think so. I also think that age is nothing but a number. I'm getting up there and I still work out. I still do whatever I have to do."
MORE: The Story Behind Danny Trejo's Scars on his Face
Trejo has also had the opportunity to work with some of Hollywood's leading ladies, including Sofia Vergara and Jessica Alba.
But when asked who his favorite actress to work with is, he had a quick answer: Michelle Rodriguez. "She's absolutely stunningly gorgeous, but if you were in a bar fight, Michelle Rodriguez would pick up a bottle, and start whacking people," he said.
But what about stunts? Danny Trejo looks like a guy who could handle his own in a fight, but he's quick to clarify that he doesn't do his own stunts. "No. First of all, making movies is a business. Now all you actors that want to disagree with me, I dare you. The reality is insurance companies won't let us do our own stunts. We have professionals, just like I'm a professional artist."
Trejo takes his job seriously and doesn't want to put anyone else's job on the line just to look cool. "Every time the professions are mixed, I don't want to risk 80 people's jobs just so I can say I have big nuts," he added.
His past is as rocky as the characters he plays. At the age of 13, Trejo found himself in trouble with the law, going in and out of jail.
But he's turned his life around in a big way and has a message for today's youth: "Anything is possible without drugs and alcohol, anything is possible with education. It's the key to success in anything you want to do."
So you've just heard Danny Trejo's take on actors doing their own stunts, and you're probably thinking, "What about Jackie Chan and his broken bones?"
Well, let's not forget that Chan is both an actor and a trained stuntman. Trejo's point is clear: leave the stunts to the pros for the sake of everyone involved.