As she is one of the rising stars from the 'Riverdale' cast, Camila Mendes has been the main topic of many headlines and rumors.
Let's see if any of the latest rumors about Camila are true, as well as if she has been spotted with anyone recently.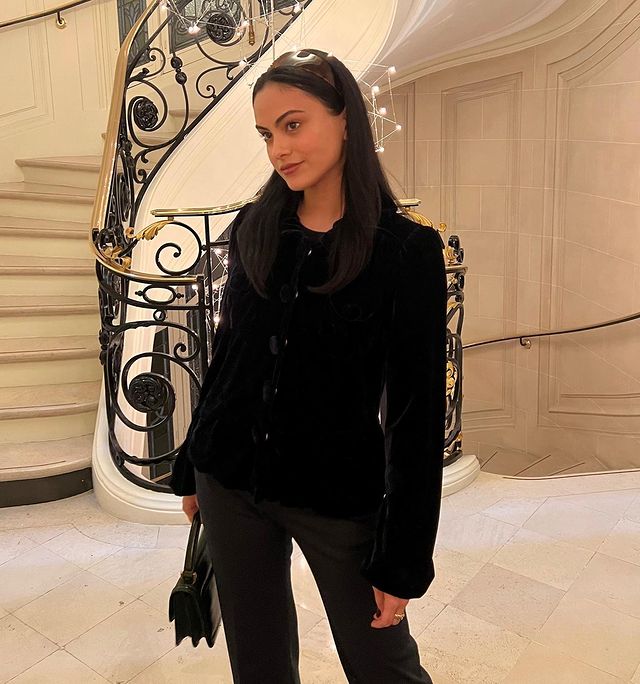 Is Camila Mendes dating someone in 2022?
Despite many rumors about Charles Melton and Camila's reconciliation, the two are not officially together as of 2022.
Camila hasn't been spotted with anyone else since then.
Previous relationships
Before dating her Riverdale co-star Charles Melton, Camila was dating Ian Wallace for almost 4 years from 2013 to 2017.
The two didn't end their relationship happily, though.
At the beginning of 2018, the actress was spotted alongside Victor Houston, however, this romance was of a short breath as it ended a couple of months later.
After her split from Melton in 2021, Camila shortly dated Grayson Vaughn.
Relationship with Riverdale co-star Charles Melton
The couple met back in 2017 at the filming set of 'Riverdale', and the first rumors about the couple spread the following year.
In August 2018, Camila and Charles were spotted cuddling and exchanging kisses on a romantic night out.
This relationship was confirmed just days after in September, 2018.
The couple dated for over a year, before breaking up in 2019.
Both of them publicly spoke about their relationship, saying it came to an end solely because both of them wished to focus on their individual careers.
After two years passed, the two did actually rekindle their romance as they continued filming together as they tried dating once again.
They officially split up one final time in 2021, and Charles has moved on since then.
Charles was spotted giving a sweet forehead kiss to Chase Sui Wonders, which confirmed the dating rumors as of 2022.
Riverdale lovebirds
Camila Mendes has joked herself about this topic!
Namely, it's not unusual for co-stars to develop feelings for each other.
Besides this happening to Camila Mendes and Charles Melton, their co-stars Cole Sprouse and Lili Reinhart were another popular Riverdale couple.
And similar to these two co-star couples, another Riverdale star Madelaine Petsch met her now-boyfriend Travis Mills during the casting for 'Riverdale', which makes them the third popular Riverdale couple!