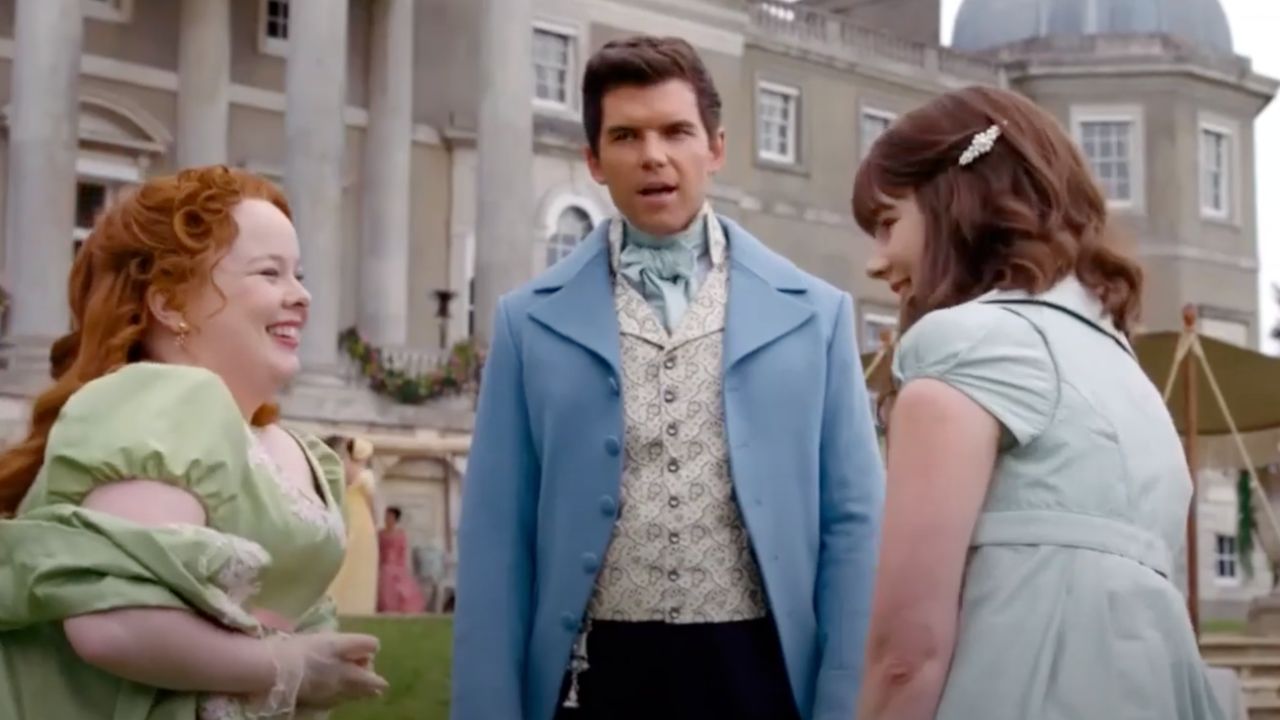 "Bridgerton," the smash-hit Netflix series, has fans eagerly awaiting its third season and brimming with theories. The latest buzz on Reddit? Theories about a potential romantic rival for Colin Bridgerton's affection towards Penelope Featherington, and it's none other than Fife.
To catch you up, the "Bridgerton" series revolves around the Bridgerton family and their romantic entanglements in Regency-era England. Colin Bridgerton, the third son of the family, and Penelope Featherington, a close friend of the family, have been the focus of some serious speculation since season one. Fans suspect that the two will be the spotlight couple of the third season, and a new theory suggests that another suitor might throw a wrench in their potential romance.
In a recent Reddit thread, fans pointed out a subtle moment from the series that might have significant implications for season three. An eagle-eyed viewer noticed that at the 0:03 mark of this video from season 2 (E4), Fife is seen observing Penelope as she runs down a hill to Eloise. This seemingly minor detail has ignited a flurry of speculation about Fife's role in the upcoming season.
READ MORE: Shonda Rhimes: 'Queen Charlotte' Season 2 Might Happen
One fan theorized, "Because Fife is there when Colin says he will never woo Penelope, this could be a foothold for him to bring Penelope closer and try to woo her, arousing Colin's jealousy." Could this mean that Fife, a seemingly peripheral character, might become a major player in Colin and Penelope's storyline?
Another comment expanded on the theory, suggesting that Fife might make a bet or play a joke by courting Penelope, intending to embarrass her due to the beauty standards of the time. The potential for this cruel twist has fans on edge, sparking even more anticipation for the third season.
Adding to this narrative, another Reddit user proposed a more complex situation. They suggested that Fife might know about Colin's hidden feelings for Penelope and could use this information to manipulate both Penelope and Colin. The theory proposes Fife could convince Penelope that Colin doesn't really care for her, which would pave the way for him to make his move.
While this is all speculation, it adds an exciting layer to the upcoming season's anticipation. With season three not yet released, fans are left to wait and see if this theory will come to fruition. Will Fife turn out to be a suitor for Penelope, and how will this affect her relationship with Colin? Only time (and the next season) will tell.
Forum discussion on Reddit.