Bridgerton Fever: Fans Debate Over Who's Hotter – Anthony or George?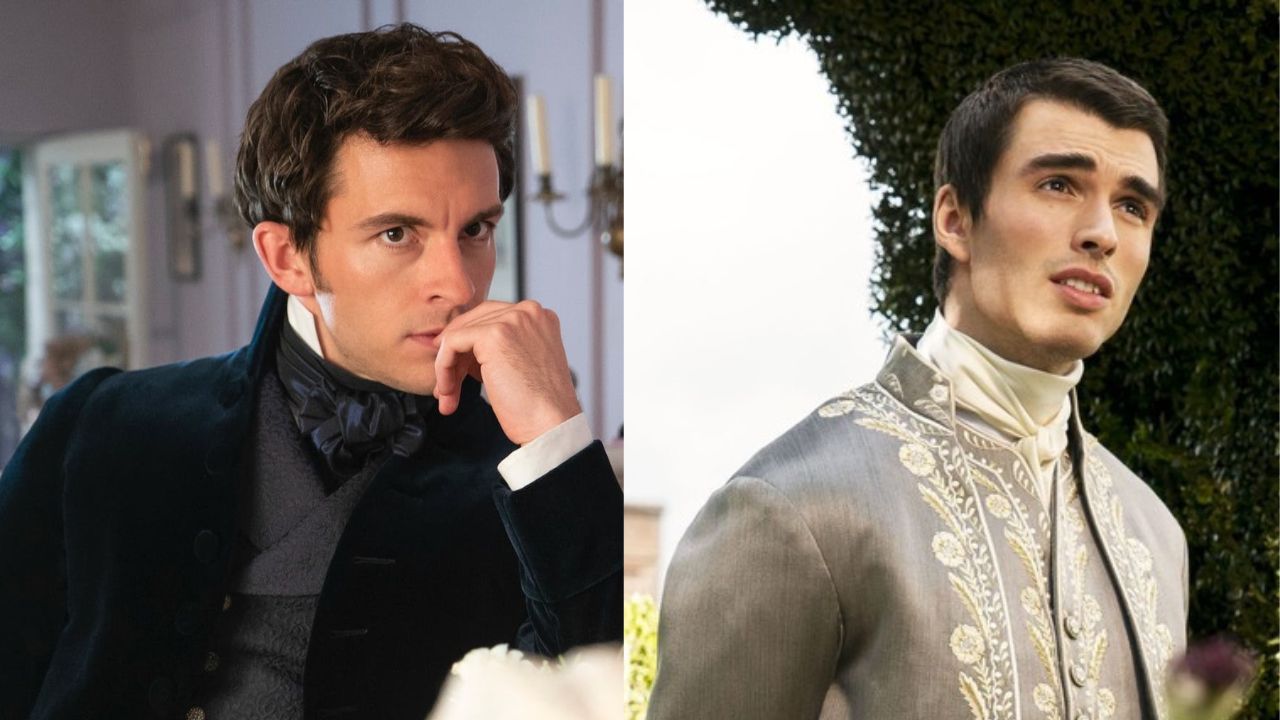 As the Bridgerton universe continues to captivate audiences worldwide, a surprising debate has erupted within the fan community. The heartthrob status of Anthony Bridgerton, played by Jonathan Bailey, is being challenged by George, portrayed by Corey Mylchreest.
In the official Bridgerton Facebook group, fans have begun to voice their opinions on which character they find more appealing. While Anthony has been the central focus of swoon-inducing admiration, especially since season two, George's appeal isn't going unnoticed.
Related: 'Bridgerton' Star Jonathan Bailey and James Ellis' Relationship
One fan stoked the debate with the comment, "George is hotter than Anthony but y'all are not ready for this conversation." This assertion sparked a flurry of contrasting opinions, with over 1,000 comments and heated discussions among the show's fervent fanbase.
Some fans defended Anthony's allure, with one stating, "George is not hot…He is just cute and reminds me of a fairytale prince, Anthony is handsome. Benedict is hotter than any of them but that's my opinion."
Read More: 5 Shows Like 'Queen Charlotte: A Bridgerton Story'
See: 'Queen Charlotte' Is Better Than 'Bridgerton
Another fan elaborated on the differing appeal of the two characters, "George is handsome but Anthony is hot. Those lines George delivered to Queen Charlotte had the same intensity and passion that Anthony delivered throughout season 2 in all his scenes. It's a weird comparison to make though seeing that George is still very boyish in his looks and Anthony is very grown. To each their own, but Anthony wins this one for me."
Yet, several fans are swayed by George's boyish charm, and one even asserted, "George will forever and always be the new standard with this one! That scene makes my heart melt EVERY. SINGLE. TIME."
Another fan further underlined the contrast between George and Anthony, "George is definitely preferable to Anthony, but mostly because he works with his hands. A laborer. He's also self-sacrificing. THAT'S what makes him hot, even though his looks are more cute/adorable. Anthony, on the other hand, is NOT hot to me, though he is most definitely handsome. Has a smoldering look. But he's just not very appealing to me. His 'hotness' is not brought on by neither his looks or his actions. He's simply not hot."
As the debate rages on, it's clear that Bridgerton's ensemble of attractive characters continues to keep fans engaged, entertained, and delightfully conflicted. As the show moves into its third season, one thing is certain – viewers will continue to be enthralled by the charm and allure of its leading men, whether they be Bridgertons, laborers, or dashing suitors.