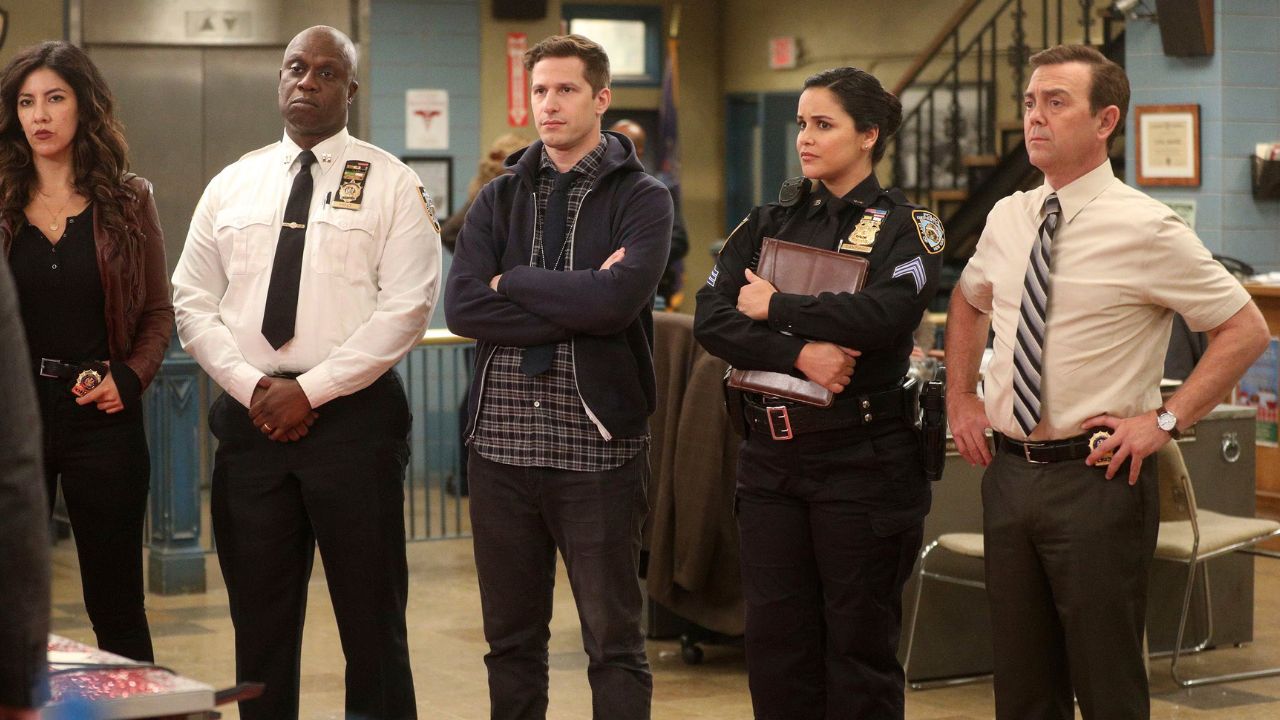 Can you believe it's been a decade since "Brooklyn Nine-Nine" first hit our screens? Back in 2013, when we were all a bit younger and maybe more naive, a little show about New York cops, doing it their way, arrived on the scene. Created by Michael Schur and Dan Goor, this wasn't your typical cop drama — it was a cop comedy, which was a pretty fresh take at the time. With Andy Samberg leading the pack as the ridiculously immature yet competent detective Jake Peralta, we were all in for something special.
Let's be real, the cast was a major reason the show was such a hit. Terry Crews as Terry Jeffords, the yogurt-loving, muscle-flexing lieutenant; Stephanie Beatriz as the tough-as-nails Rosa Diaz; and Andre Braugher as the deadpan, yet emotionally complex Captain Holt. Together, this squad was more than coworkers; they were family. The characters were diverse, flawed, and, most importantly, relatable.
Over the years, "Brooklyn Nine-Nine" has dug its heels deep into pop culture. The show's catchphrases, like "Cool, cool, cool, cool, cool, no doubt, no doubt, no doubt," have become part of everyday conversation. Halloween Heist episodes have inspired real-life heist games. The show's diverse cast and the topics it chose to tackle, like racial profiling and LGBTQ+ issues, also made it a trailblazer in TV representation.
Awards Show the Show's Critical Acclaim Beyond Its Fan Following
Sure, fans couldn't get enough of "Brooklyn Nine-Nine," but let's not forget that the critics were also pretty enamored with it. The show's award tally is nothing to scoff at, and it kicked off strong right from the get-go. Andy Samberg won a Golden Globe for Best Actor in a Television Series – Comedy or Musical in 2014, just a few months after the show premiered. This win not only cemented Samberg's status as a leading comedic actor but also put the show on the map as a force to be reckoned with.
But the Golden Globes were just the tip of the iceberg. The show also raked in multiple Critics' Choice Television Awards throughout its run. Andre Braugher received multiple nominations for his outstanding role as Captain Holt, which highlighted the excellent ensemble cast the show had assembled.
"Brooklyn Nine-Nine" received a GLAAD Media Award for Outstanding Comedy Series, a nod to the show's efforts to present LGBTQ+ characters and issues in a sensitive yet entertaining manner. The award was an acknowledgment that the show was doing something more than just making people laugh; it was also making people think.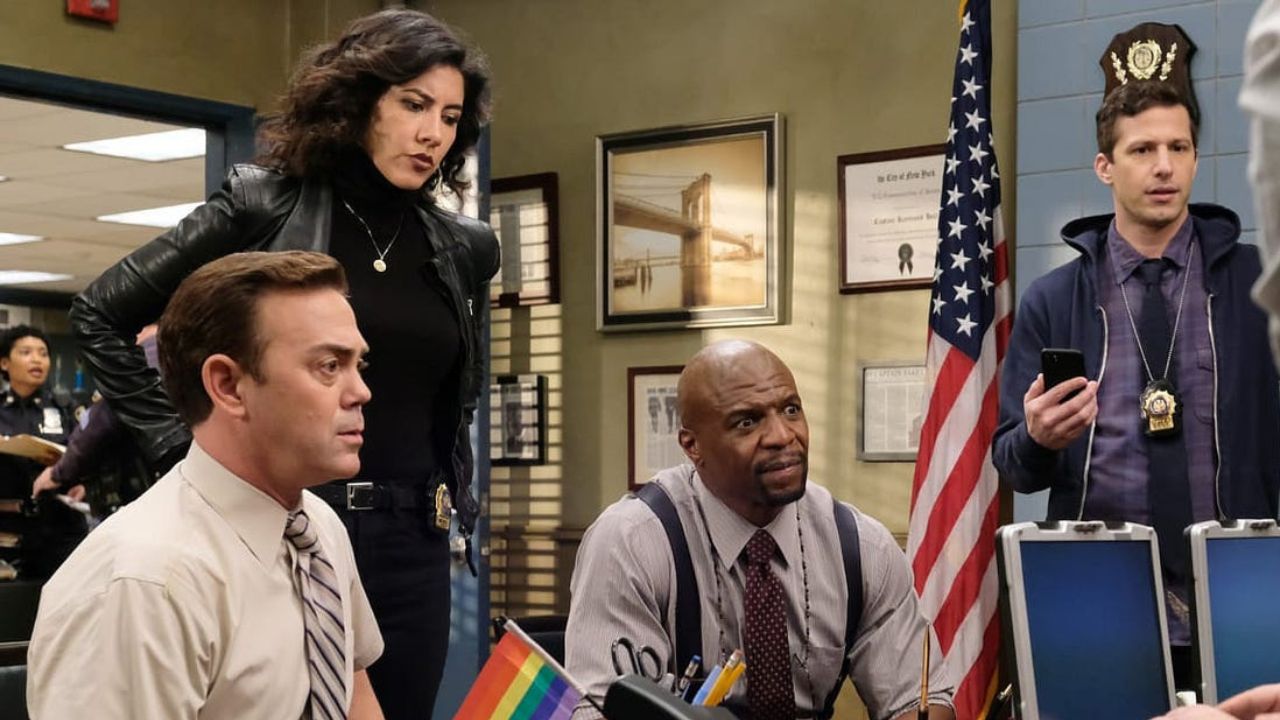 The Legacy of Brooklyn Nine-Nine
The show wrapped up its eighth and final season in 2021, but its impact will be felt for years to come. From memes to socially relevant discussions, "Brooklyn Nine-Nine" was more than just a TV show; it was a cultural phenomenon. As we celebrate the 10th anniversary of its premiere, there's one thing for sure — we're all going to be shouting "Nine-Nine!" for a long time to come.
Brooklyn Nine-Nine Stars Now
Here's what we know about where the stars of "Brooklyn Nine-Nine" have been up to since the show ended:
Andy Samberg (Jake Peralta)
After "Brooklyn Nine-Nine," Andy Samberg hasn't been resting on his laurels. He's kept busy with various projects, including film roles and voice acting gigs. He starred in the critically acclaimed movie "Palm Springs," and his comedic music group, The Lonely Island, continues to make waves.
Terry Crews (Terry Jeffords)
Terry Crews has been a busy man, hosting "America's Got Talent" and continuing his advocacy work, particularly around toxic masculinity and racial inequality. Crews has become a prominent voice both on and off-screen.
Stephanie Beatriz (Rosa Diaz)
Stephanie Beatriz lent her voice to the character Mirabel in Disney's animated feature "Encanto." She's also taken on other roles in TV such as a role of Quite in 2023 TV series Twisted Metal  and film and has been active in various social issues, including LGBTQ+ rights.
Andre Braugher (Captain Holt)
Andre Braugher has continued his decorated career with various roles. Known for his versatility, Braugher has taken on different projects that showcase his range, even after the age of 60.
Melissa Fumero (Amy Santiago)
Melissa Fumero has made guest appearances on other TV shows and has lent her voice to various animated series. She's also been focused on family life but keeps fans updated via her social media platforms.
Joe Lo Truglio (Charles Boyle)
Joe Lo Truglio has appeared in a variety of projects since "Brooklyn Nine-Nine," including movies and other TV shows. He's also been keeping busy with voice work.
Chelsea Peretti (Gina Linetti)
After leaving "Brooklyn Nine-Nine" in its sixth season, Chelsea Peretti has been active in stand-up comedy. She released an EP and has appeared in a few films, making the most of her comedic talents. Her latest movie is "First Time Female Director".
Dirk Blocker (Hitchcock) and Joel McKinnon Miller (Scully)
These two actors, who provided much of the show's comic relief, have also been spotted in various TV shows and movies, often in supporting roles that let their comedic talents shine.