Over the years, rumors have swirled about Will Smith's alleged involvement with Scientology, a religion known for its controversial practices and beliefs.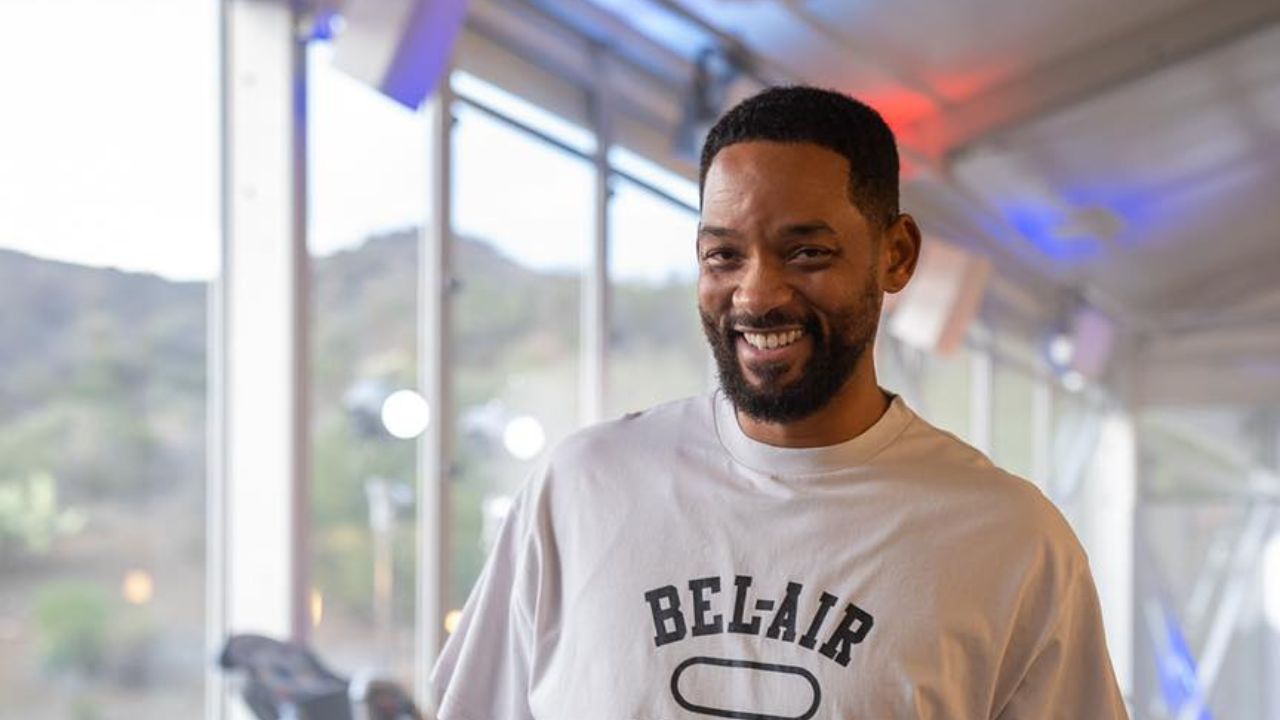 Contrary to popular belief, the celebrated Hollywood actor, producer, and rapper Will Smith is not a Scientologist. Let's check the origins of these rumors, and find out what are Smith's actual religious beliefs.
Is Will Smith Scientologist?
The timeline of rumors surrounding Will Smith's alleged involvement with Scientology can be traced back to the mid-2000s:
2006-2007
The rumors of Will Smith's alleged involvement with Scientology began gaining traction around 2006-2007 when he and his wife, Jada Pinkett Smith, were seen spending time with prominent Scientologist couple Tom Cruise and Katie Holmes. The two couples appeared to be close friends, attending each other's events and engaging in social activities together.
This connection raised eyebrows, given Cruise's high-profile status within the Church of Scientology. Additionally, during this period, Will Smith was spotted attending a few Scientology events, further fueling the speculation and leading people to question whether he was considering joining the controversial organization or had already become a member.
However, no concrete evidence ever emerged to confirm these rumors, and both Will and Jada Pinkett Smith consistently denied being Scientologists throughout this time.
2008
The rumors surrounding Will Smith's alleged association with Scientology intensified in 2008 when he and his wife, Jada Pinkett Smith, donated $1 million to the New Village Leadership Academy (NVLA), a private school in Calabasas, California. The school, founded by the Smiths, came under scrutiny due to its use of Study Technology, a teaching methodology developed by L. Ron Hubbard, the founder of Scientology.
This connection led many to believe that the school had ties to the Church of Scientology and that the Smiths were secretly promoting the organization's teachings.
Although the school implemented a teaching methodology developed by Hubbard, it maintained that it was not affiliated with the Church of Scientology. The Smiths also continued to deny any involvement with the organization.
In an interview with Ebony magazine, Will Smith explained that he and his wife were simply drawn to the educational method because of its potential benefits for their children and other students, and that their support for the method did not mean they were Scientologists.
Despite these clarifications, the rumors persisted, with the school's connection to Scientology remaining a point of contention until it closed its doors in 2013.
See: Will Smith Rejected Neo Role in 'The Matrix' for 'Wild Wild West' Adventure
2008-2012
Between 2008 and 2012, rumors about Will Smith's association with Scientology persisted, fueled in part by his friendships with known Scientologists and the educational methods used at the New Village Leadership Academy. However, throughout this period, Smith consistently denied being a Scientologist during various interviews.
In a 2009 interview with Men's Journal, Smith directly addressed the rumors, stating, "I am a Christian. I am a student of all religions, and I respect all people and all paths." He emphasized his openness to learning from different belief systems and cultures without necessarily subscribing to any one religion in particular.
Smith's statements aimed to dispel the assumptions about his religious affiliations and underscore his commitment to a more inclusive and open-minded approach to spirituality. Despite his denials, the rumors continued to circulate, but Smith remained steadfast in asserting his religious identity as a Christian and a seeker of knowledge from various spiritual paths.
2013
In 2013, the New Village Leadership Academy, a private school founded by Will and Jada Pinkett Smith in 2008, closed its doors. The school, which was located in Calabasas, California, had been under scrutiny due to its alleged ties with Scientology. The academy was known for using Study Tech, an educational method developed by Scientology founder L. Ron Hubbard, which had fueled rumors about the Smiths' association with the religion.
The closure of the New Village Leadership Academy diminished the connection between the Smiths and Scientology even further. The couple had always maintained that the school was secular and inclusive of all religions, and that it aimed to provide an alternative educational environment for students. With the academy's closure, the Smiths moved on from the project and the rumors linking them to Scientology through the school began to dissipate.
2015
In 2015, Leah Remini, a former Scientologist and outspoken critic of the church, participated in an interview with ABC News. During the interview, she discussed her experiences with Scientology and addressed the rumors surrounding Will Smith's alleged affiliation with the church. Remini claimed that, despite attending a party at Smith's home where she played a Scientology-related party game, Smith was not a member of the church.
Remini's account added credibility to Smith's previous denials of his involvement with Scientology. As a former high-ranking member of the church who had personal interactions with Smith, her statement carried significant weight in debunking the rumors. Although she acknowledged the Smiths' connections to the church through friendships and events, her insistence on Smith's non-membership reinforced the idea that his interest in Scientology was purely exploratory and not indicative of any formal affiliation with the organization.
2018
In 2018, Jada Pinkett Smith took matters into her own hands to address the Scientology rumors during an episode of her Facebook Watch series, "Red Table Talk." She tackled the topic directly, stating, "I am not a Scientologist. I practice human kindness, and I believe that we each have the right to determine what we are and what we are not."
Jada's candid and assertive response to the rumors added another layer of clarity to the Smith family's stance on Scientology. By using her own platform to address the issue, she emphasized her commitment to personal growth and exploration without being confined to the doctrines of any specific religion.
This open-minded approach resonated with many fans and viewers, as it showcased the Smiths' dedication to understanding and learning from a variety of spiritual and philosophical perspectives, rather than adhering to a single belief system.
2023
Fast forward to 2023. Host Jimmy Kimmel initiated the 2023 Oscars with a monologue that targeted absent nominee Tom Cruise's notorious ties to Scientology and Will Smith's shocking slap incident.
Interestingly, Kimmel did not mention any connection between Will Smith and Scientology, not even as a joke. This could signal that the long-standing rumors about Smith's ties to the controversial religion might finally be put to rest, as the public becomes more aware of the Smith family's repeated denials and clarifications on the matter.
So, despite the persistent rumors and speculation surrounding Will Smith's alleged association with Scientology, various statements and actions by the actor and those around him over the years have consistently debunked these claims. Smith has demonstrated time and again that he is not a Scientologist, and his commitment to his own spiritual journey and values should be acknowledged and respected.