Tim Henson is in a relationship with Angelica Paris, a visual artist who goes by the name Gigi @minoudoll on Instagram.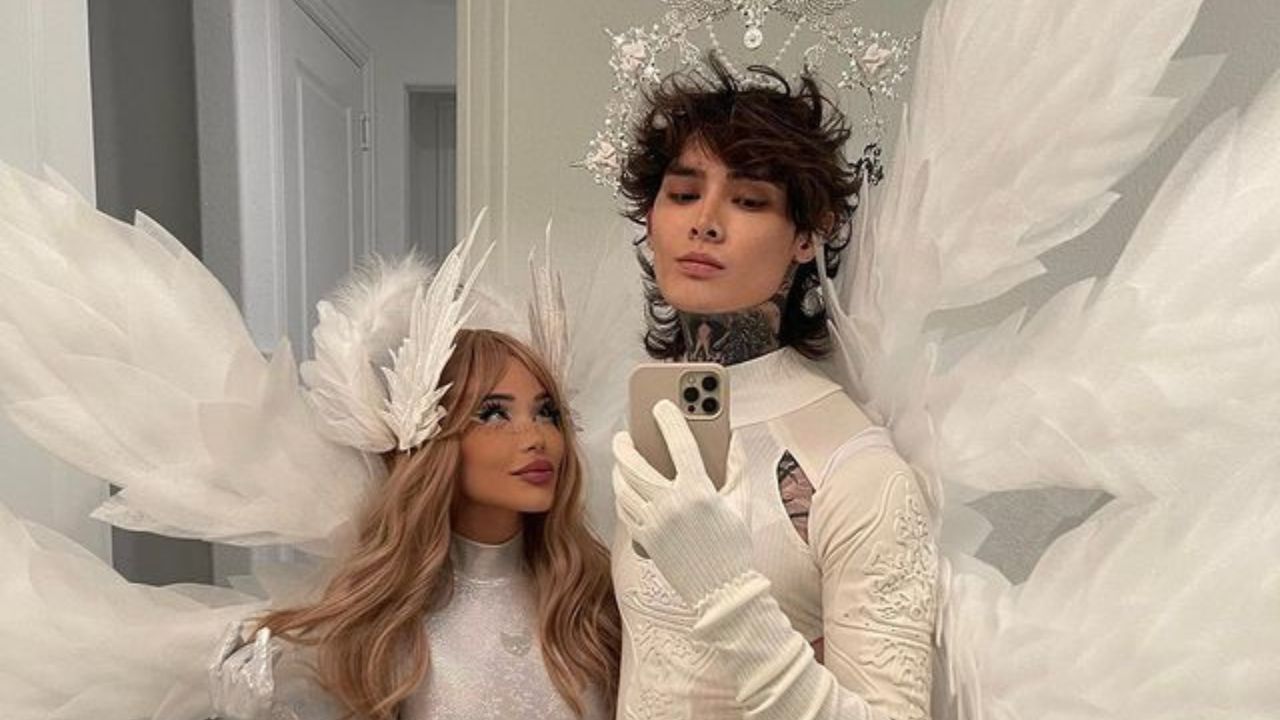 Her relationship with Tim is what has made the Instagram sensation more popular.
The couple has been dating for more than three years since their first pictures of them together were on Instagram on December 21, 2019.
She was celebrating her 23rd birthday since she posted lovely snaps of them kissing each other.
The picture's caption read, "my birthday was on the 18th i turned 23 and it was perfect ♡ thank u my love for everything u do @thew6rst."
The Instagram sensation gives her followers a look into their relationship, and according to the comments, most of her fans acknowledge her choice.
Her Instagram page boasts more than 35k followers, and even though her professional background is yet to be disclosed, her page says she is a visual artist and mostly dresses as a doll, thus the name @minoudoll.
Angelica Paris on Instagram
For those who wonder what it means when we say she dresses like a doll, they can check out her Instagram page.
She is active on the social media platform and constantly posts many pictures telling her fans about her life experiences and events she always attends.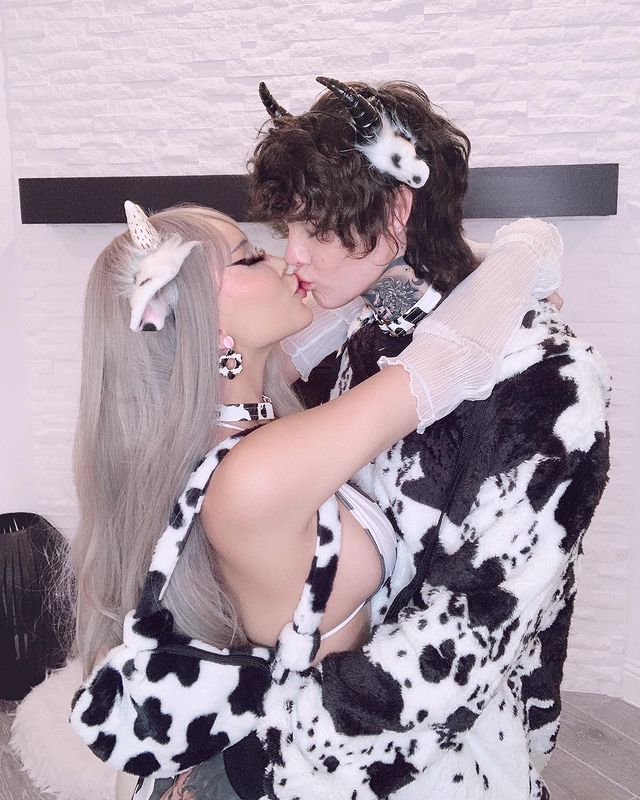 An instance was when she posted pictures and videos of her trip to Paris, France, in the company of her boyfriend.
They visited different areas in the city, including the Eiffel tower. This was on December 19, right around the time of her birthday.
The two spent their time together on Halloween and took various pictures in all-white Halloween costumes.
Their most recent picture was when she was celebrating her 26th birthday, in which she posted a snap of them kissing.
The picture's caption read, "sum pics of me turning 26 on sunday 🎀 thank u for all the birthday wishes and luv ! ♡ 12.18.1996 🏹🕯️."
It also seems Angelica usually accompanies Tim to some of the group's music tours, as evidenced by the picture she uploaded on September 6, 2022.
The guitarist could be seen holding a guitar in one of the videos, and in another, they moved closer to kiss as they stood in front of the mirror.
One thing many may notice from the Instagram model's social media page is that she has always celebrated all her birthdays in the company of her boyfriend.
Their age difference indicates that the two have a three-year age gap. Henson is currently 29 years while Angelica is 26.
The guitarist was born in November 1993, while his girlfriend was born in December 1996.
A look at Tim's Instagram page shows he prefers to maintain a low profile regarding his personal life, considering there are no pictures of his girlfriend on his wall.
Did Angelica Paris Undergo the Knife
In a conversation thread on Reddit, some people were complaining about Gigi's appearance since they felt she had altered her looks.
Many stated they were okay with a person changing their looks since it was their right, but the problem with Gigi's looks, according to the comments, is that she changed her looks to appear more Asian and this to them seemed racist.
Some came to her defense and stated that they did not believe that her actions were meant to appear more Asian.
They felt she did it because she wanted to look like a doll.
It is important to note Angelica has never said she went through plastic surgery, so we cannot confirm she went through the knife.
The visual artist has Puerto Rican roots and has constantly revealed she is proud of her roots.
Many hope that with time, there will be more information regarding the couple's relationship; for now, we wish them a happy life.