Fans enjoyed Tim Allen's interactions with his TV spouses, Nancy Travis in Last Man Standing and Patricia Richardson in Home Improvement.
In real life, Tim is happily married to Jane Hadjuk.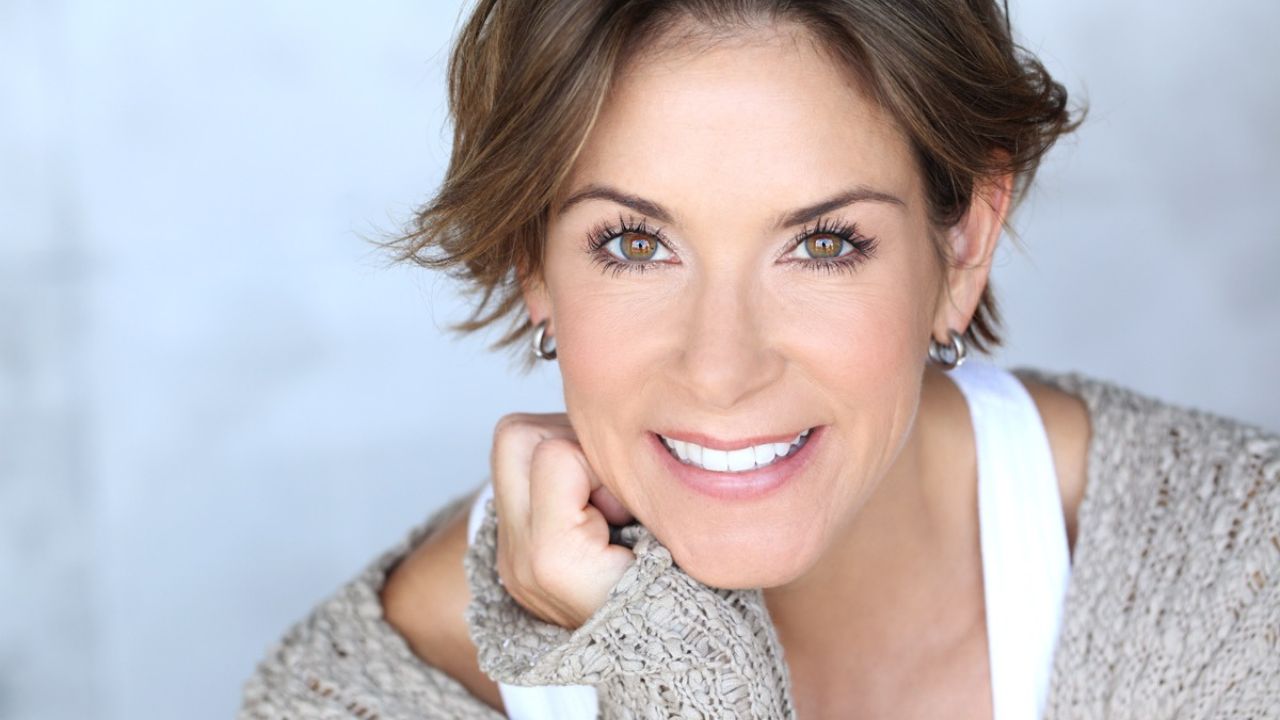 Who Is Jane Hajduk?
She was born on October 26, 1966. Her birthplace is Oil City, Pennsylvania. She is a producer, actress, and wife to Tim Allen.
The couple has appeared in various comedies together, with her best role being in "Zoom," where she acted as Taylor. She made a brief appearance in "The Shaggy Dog," a 2006 blockbuster movie. She also lent her voice to be used in the video game "Ultimate Spider-Man." Together with her husband, they engage in philanthropy with notable donations to various charities.
Since there are no details on previous plays she engaged in, it is safe to assume that Jane's career started in 1993, when she acted as Angela in the movie Sex Crimes.
She would later appear in Nothing Man, a short film by Johnathan Harris. In 1998, she acted as Lisa in an episode of Chicago Hope. The TV series is still one of the most iconic dramas on TV.
Her appearance in a high-profile series made people assume that she had a bright future. She never really took an interest in acting as a full-time job. There were speculations that she confronted a high-profile director though it has never been confirmed.
The actress and entrepreneur is well-known due to her marriage to Tim Allen. Even though a lot of media concentrates on Allen's previous relationship, it has not affected them, and Tim went on to say that he was focusing on his family and career.
Hadjuk and Allen started dating after his divorce with Deibel, but after they felt that he had worked on himself, they took their relationship to the next step.
It started with the actor going to rehab to deal with alcohol abuse, and it involved changing a lot of who he was in the previous marriage and who he became in his second marriage.
"I'm not the same guy I was the first time (I was married), when I was hiding and doing what people who drink too much do. I was not connecting," he said in 2017, adding that he had been sober for almost two decades.
Movies She has Produced
Hadjuk has tried her hand in producing and has been involved in the short movie Unintended, in which she also acted, and she is documented as the producer of the series known as The Watch.
According to the Internet Movie Database, the Watch is about a "mysterious pocket watch [that] finds the people who need it most and reveals how different people manage their complicated relationship with time in this new anthology series for the web."
She produced six of the ten episodes that starred Cregory Bach, Paul Nygro, Jen Ray, Zachary Roozen, and Michael Cavanaugh.
Further Career
Hadjuk made her television debut in a 2009 episode of the soap opera One Life to Live.
She then guest-starred on Law & Order: Special Victims Unit and Blue Bloods.
In 2011, she played a small role in the film "Lola Versus".That same year she joined the cast of All My Children as Kelly Cramer.
She appeared in 10 episodes of that series before its final episode aired in September 2011.
After that show ended, she returned to Law & Order: Special Victims Unit, playing different side characters in two episodes.
When Did Tim and Jane Get Married
The couple got married in October 2006 in a small ceremony attended by close friends and family at Grand Lake, Colorado.
She welcomed her first child, Elizabeth, in March 2009. They also live with Katherine, Allen's daughter from her previous marriage with Laura Diebel. Both are part of Elton John's AIDs Foundation.
It seeks to eradicate the disease, and the couple happens to be friends with the pop singer. The initiative concentrates on HIV mitigation, education, and the provision of appropriate care to those living with the disease.
It supports people from Asia, America, The Caribbean, Africa, and Europe.
Jane is also a devout Christian. She is an American by birth though her ethnicity is mixed. She proudly says that she is a person with America-Hungarian-Caucasian roots.
She hopes to teach her kids to grow up to be strong Christians. With the ever-expanding hold social media has on global audiences, it is appropriate for most celebrities to ensure their fans are informed about their activities since it improves their ratings and earnings.
However, it does appear that Jane is involved with other things since she maintains a low profile. She is not on any social media platform, which is attributed to the need to keep her life hidden from the public.