Sean Sticks Larkin tied the knot with his girlfriend Carey Cardieux at the beginning of 2022.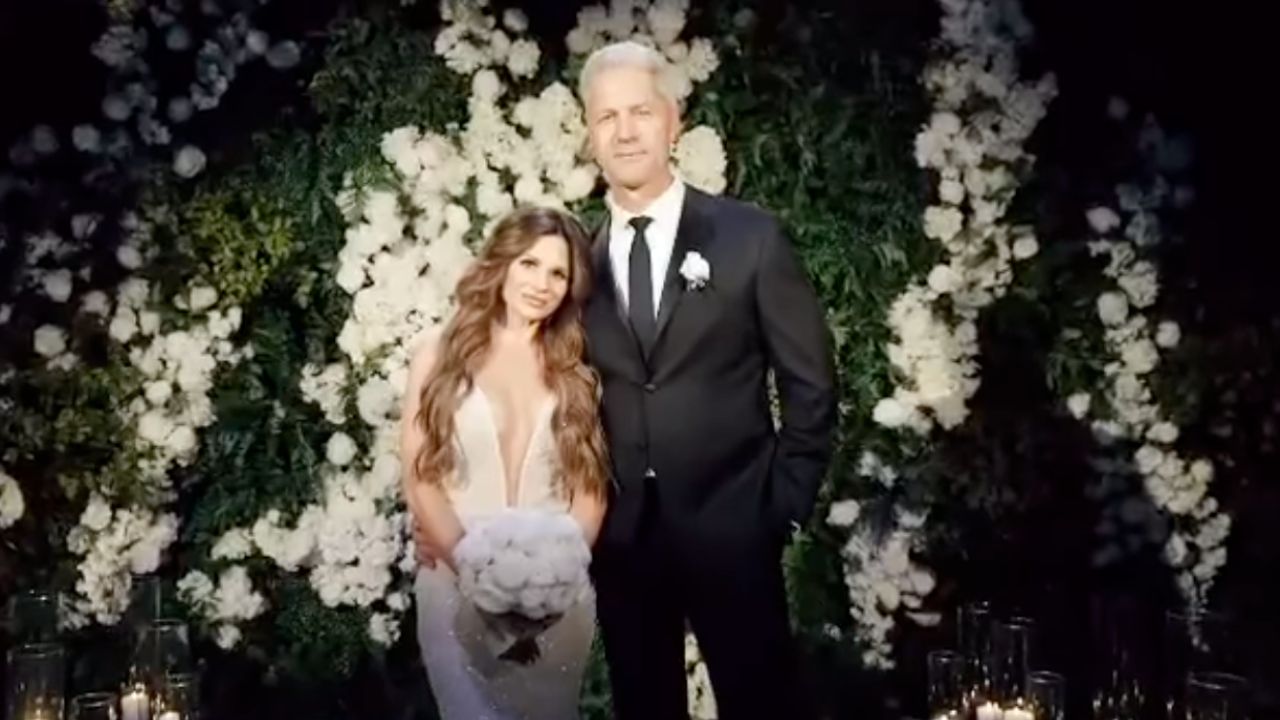 He is currently a father with two children he got from a previous relationship.
The star rarely provides details regarding his personal life; thus, there is no reliable information regarding his new wife.
The reality star has had an adventurous, romantic life since he has been involved in various relationships.
The public knows about his first relationship, in which he married Tammy Jean Stocks in the 90s.
The couple separated, and Sean started dating the famous singer Lana Del Rey.
After his breakup with Del Ray Sean Sticks started dating Carey Cardieux, now Larkin and got married at the beginning of January 2022.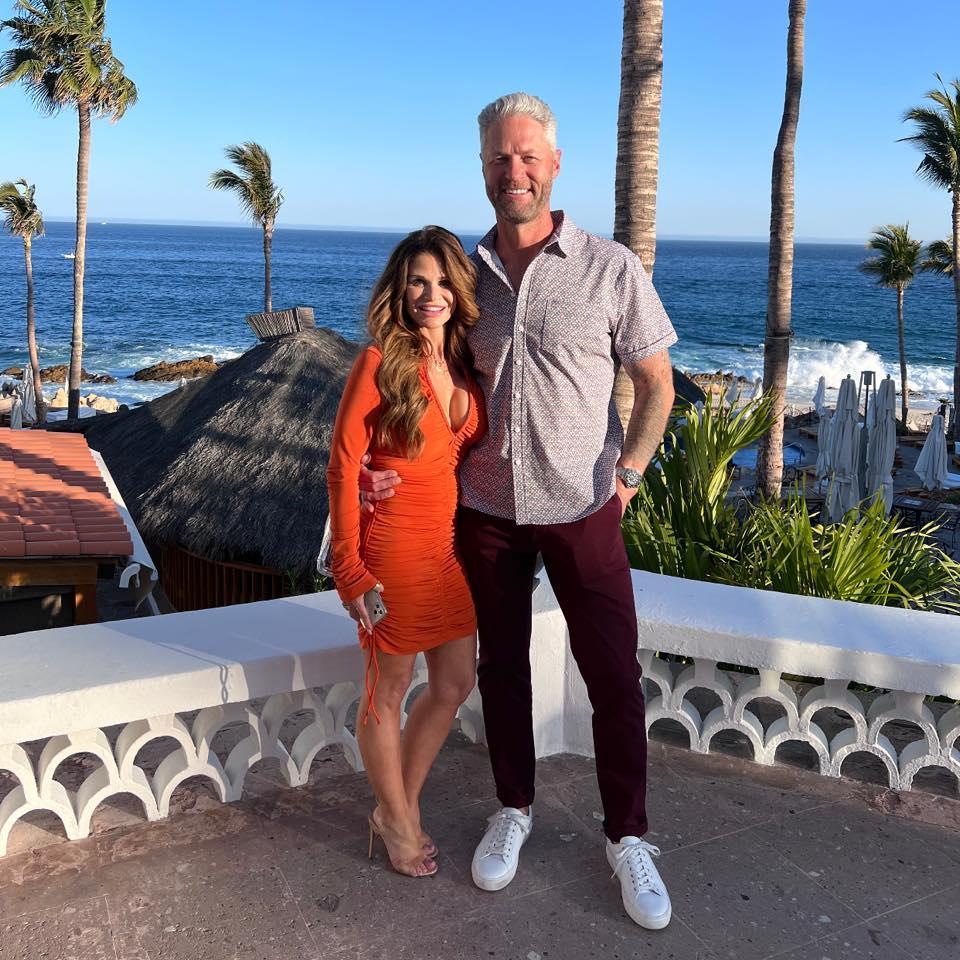 The news surfaced after Back Live PD posted a lovely video congratulating the television personality and his new wife on its Facebook page. 
Later on, "On Patrol Live" shared a video of Larkin Cardieux's wedding with the headline: "Last weekend Sean Sticks Larkin got married. May you have many years of happiness together."
"Congratulations to you both. What a beautiful couple. May the rest of your years be spent in beautiful Harmony" – one fan commented.
"Congratulations to you both. What a beautiful couple. 💏 God bless you both, 🙏 & may you have a lifetime of happiness, & memory making moments together. ❤️ – another added.
Sticks and his new wife Carey Cardieux Larkin are trying to be private as much as possible. Carey even deleted her Instagram account after the wedding even though she was tagged by her friends on the wedding pictures.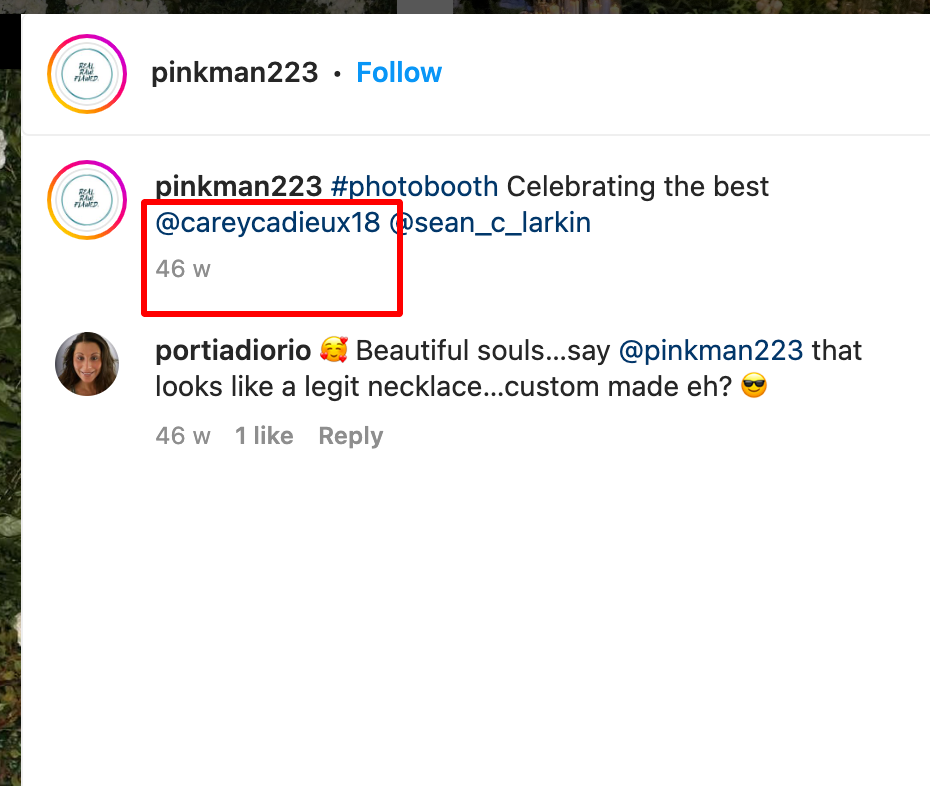 As you can see in the image above, her Instagram was active just after their wedding but now it's deleted. Carey still has her Facebook account active but she isn't active on it at all. Carey did change her profile image and now we can see her and her husband Sean on it.
Looking at Sean Larkin's wife's Facebook profile we can see that she used to be Carey C. Wilkins. She married DB Wilkinks in 2017 but divorced later on.
Sean Larkin's Previous Relationships
Sean Larkin divorced his first wife, Tammy Jean Stocks, due to his hectic and busy schedule as a police officer.
Larkins revealed that his career choices and work were why his marriage did not work.
They dated in the 90s and lived together as a married couple for more than six years.
Their relationship resulted in two children, Alyssa, born in 1997 and Patrick, born in 2003.
After their divorce, the reality star chose to raise the kids alone. Alyssa is said to be in college studying physiology and nutritional science. There is not much information regarding Patrick. 
It was revealed that Sean and Tammy were on good terms during the first days of their separation.
Unfortunately, their relationship became sour, and the two are currently not speaking to each other.
His relationship with Lana Del Rey made headlines.
The news concerning Lana and Sean's relationship first appeared towards the end of 2019 on Instagram when they shared lovely pictures of themselves. 
Larkin currently states they are friends.
The former law enforcement revealed that they did things normal couples did when dating, which showed they were more than friends.
The television star and the superstar met in New York City and hit it from the first day.
Even though Lana is a celebrity, Sean revealed their relationship was normal since they went shopping together and went on dates like others.
He revealed that they spent time with his law enforcement colleagues and their families when they were in Tulsa.
They attended various parties, dinners, and other events together.
Sean Larkin Was Once Cheated On
Larkin was once married to Vanessa until they separated after he caught her cheating.
She was involved with one of his colleagues who he worked with in the Gang Unit.
The couple married for three years. Sean and Vanessa's wedding elicited a lot of curiosity among those who followed the celebrity in his endeavors. 
Since the two ended their relationship, Vanessa has never spoken about what happened.
Her ex-husband is active in the entertainment industry, forcing him to talk about it.
When the cheating allegations surfaced, she remained quiet, and after a few months after they separated, she was apprehended and charged with drug dealing and child abuse.
When talking about her affair with his colleague, Larkin revealed that he came home from work and found his son crying for help since funny noises emanated from his bedroom.
Since the host did not want to lose his temper and overreact, he asked his friends to come and witness the occurrence.
There was some music, and a few minutes later, Vanessa came out and was followed by a colleague.
Many hope he found the one, and any information regarding his wife's name and personal life will be updated.