Sadie Elizabeth Sink is an American actress born in 2002.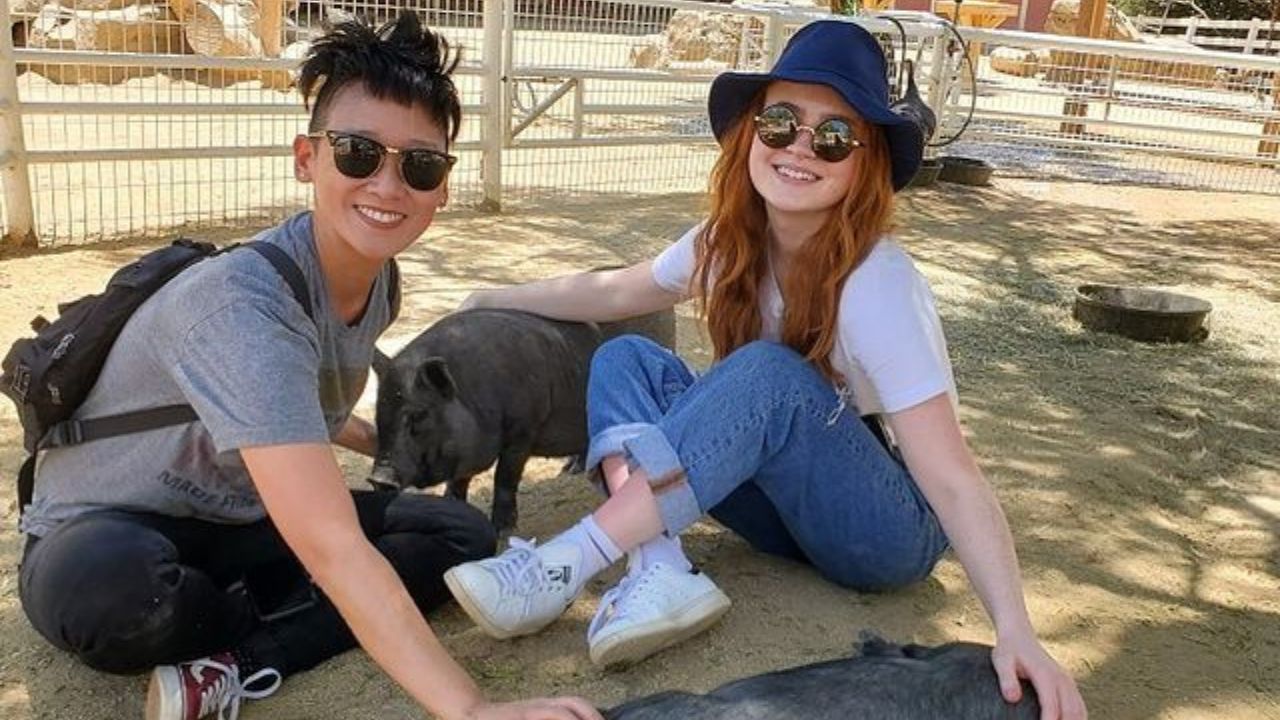 She started acting in theaters as a performer in local productions.
Her breakthrough came when she acted as Max Mayfield in the series Stranger Things.
Does Sadie Sink have a boyfriend?
Sink is yet to confirm if she is in a relationship.
It is safe to assume she is single though she was previously linked to Patrick Alwyn when the two were seen in New York in 2021.
In the pictures, the couple walked along the street while conversing.
It did not seem like they were a couple, but many felt there was a connection.
Patrick's older brother, Joe Alwyn, is engaged to Taylor Swift, and due to the actress' involvement in Taylor Swift's film, the meeting made sense to many on Twitter.
Besides taking a stroll with Patrick, Sink has not given hints on a potential suitor, maybe because of her busy schedule.
The actress is busy acting in Stranger Things, and even though her love life does not have much, her closeness with co-stars Noah Schnapp, Finn Wolfhard, and Caleb McLaughlin provides a lot.
Speaking on working with the acting crew in June, she revealed that seeing how her co-stars handled themselves every time they were filming and how everything was laid back and fun, she always felt reassured to relax and take a breath.
She felt relaxed and always knew that things would always work out.
She acknowledges that they do not have to work themselves too much, so the fearless and playful energy is reassuring.
On-screen, her character dated Lucas.
She revealed to Variety that she has been with the character during the most formative years of her life; thus, she knows her well.
Her busy schedule does not only include acting in Stranger Things since she also models for various brands like the Miu Miu runways in Paris.
She is involved in other projects like The Whale, which is set to be released in September 2022.
Her Social Life is Incredible
Her social life is incredible.
She revealed to Glamor that she is close to her family.
According to her, her best friend is her brother Mitchell since they have known each other for their whole life and have built trust around each other.
She stated they are honest and open to one another, which is one of the most important aspects of friendship.
She described it as a special bond.
The actress is also close with her cast members and is besties with Millie Bobby Brown, who plays Max's on screen BFF Eleven.
She has a few additions to her friends' list, like Taylor Swift.
She described her as an incredible person who is competent and grounded.
She added that having her as a director, mentor, and friend and creating beautiful songs with her was one of her most outstanding achievements.