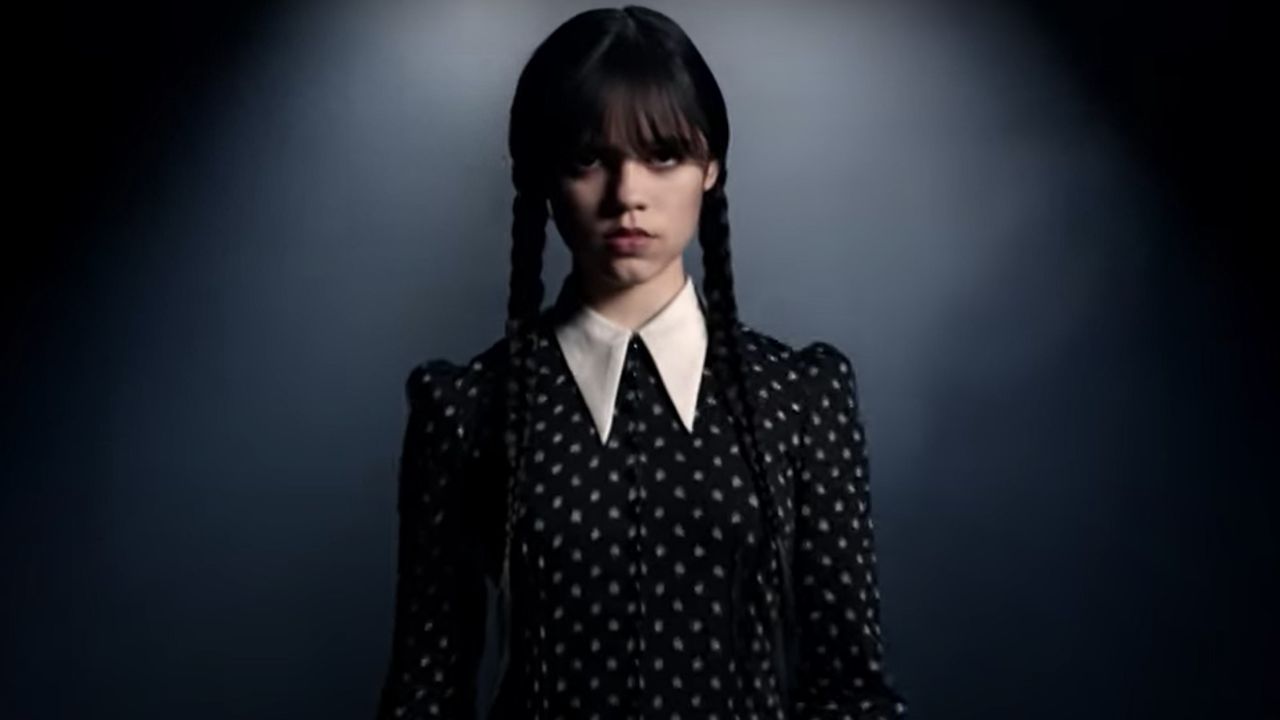 Netflix has had a pretty strong start of the year with their hit TV series such as "Bridgerton", "Stranger Things", and "Squid Game", the popular streaming service is now facing backlash over a controversial casting for their upcoming TV series titled 'Wednesday'.
Read on to find out about the show, which has just recently dropped first hints.
'Wednesday' Plot
I am calling all the Addams Family fans to reunite once again, because Wednesday (Jenna Ortega) is about to drop piranhas into a pool at her new high school.
And that's just the beginning of the new trailer!
Jenna Ortega's moments in the new trailer show her amazing talent as she brings the revengeful Wednesday to life once again.
The series will follow the teenage girl as she steps into a different world as she attends the supernatural academy, which her parents also attended.
Netflix dropped Johnny Depp for the role of Gomez
Just days after Amber Heard dropped the scandalous accusations against the one and only Johnny Depp, Netflix decided to quietly drop Johnny Depp.
Despite the fact that Depp would make an amazing Gomez in 'Wednesday', which was the plan initially, Netflix took a step back from this collaboration.
Namely, Tim Burton and Johnny Depp have been working together for more than 30 years now, and have finished amazing projects such as "Edward Scissorhands", "Sleepy Hollow", "Sweeney Todd", and "Alice in Wonderland".
Of course, Burton must have wanted his long-term friend to play the role in the upcoming series, but Netflix has reportedly vetoed this decision.
And the fans are… unhappy.
"Love Luis Guzmán but I'm disturbed by his casting as Gomez. Somewhere I can hear the faint rumble of Raul Julia challenging him to a knife-throwing fight whilst dancing the hopak!", an Addams Family fan stated on Facebook, which made me cry-laugh and remember all the great moments from the 1993 Addams Family movie.
Another Facebook user went on to say "Honestly, how is Tim Burton not jumping on the opportunity to cast Depp and Ricci for this?! They would KILL IT".
And quite frankly, I couldn't agree more!
The rest of the Addams Family cast in 'Wednesday'
Apart from fans being rather unhappy that the character of Gomez has officially been changed after 60 years, many are also not satisfied with the casting choice for Morticia Addams.
The witchy, dark-humored, and amazing Morticia will be portrayed by Catherine Zeta-Jones.
We can all agree it will be hard to fill the shoes of Anjelica Huston!
But let's give her a chance before firing at her.
On the other hand, many users on social media platforms were quick to point at the age of the children, which was drastically different from the original comic, as well as from the other movies about the Addams Family.
Where is Uncle Fester?
While we are set to see Hunter Doohan, Moosa Mostafa, Naomi J. Ogawa, and Riki Lindhome in their upcoming roles on 'Wednesday', the trailer shows no sign of Fester.
And let's be honest, what is the Addams Family without Uncle Fester?