Is Patricia Heaton still married or has she finally freed herself from the "unorthodox" Barone family?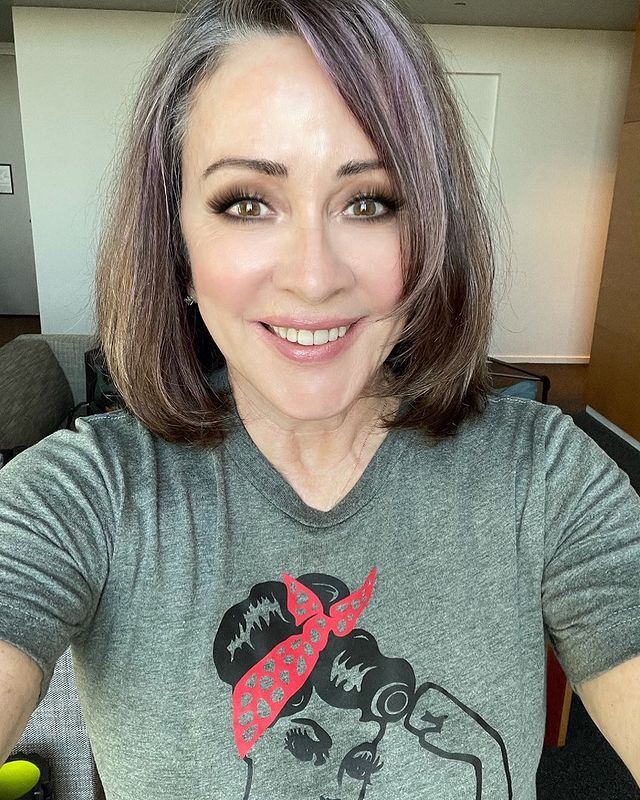 All jokes aside, Patricia Heaton, the popular actress who rose to prominence through her role in the famous American sitcom "Everybody Loves Raymond," is indeed still married.
Patricia was previously married to Constantine Yankoglu, but their time together was very short. In 1990, Patricia married the true love of her life, David Hunt, with whom she stayed ever since.
Who is David Hunt?
David Hunt is an English actor, producer, and director born in Leicestershire on December 10, 1953.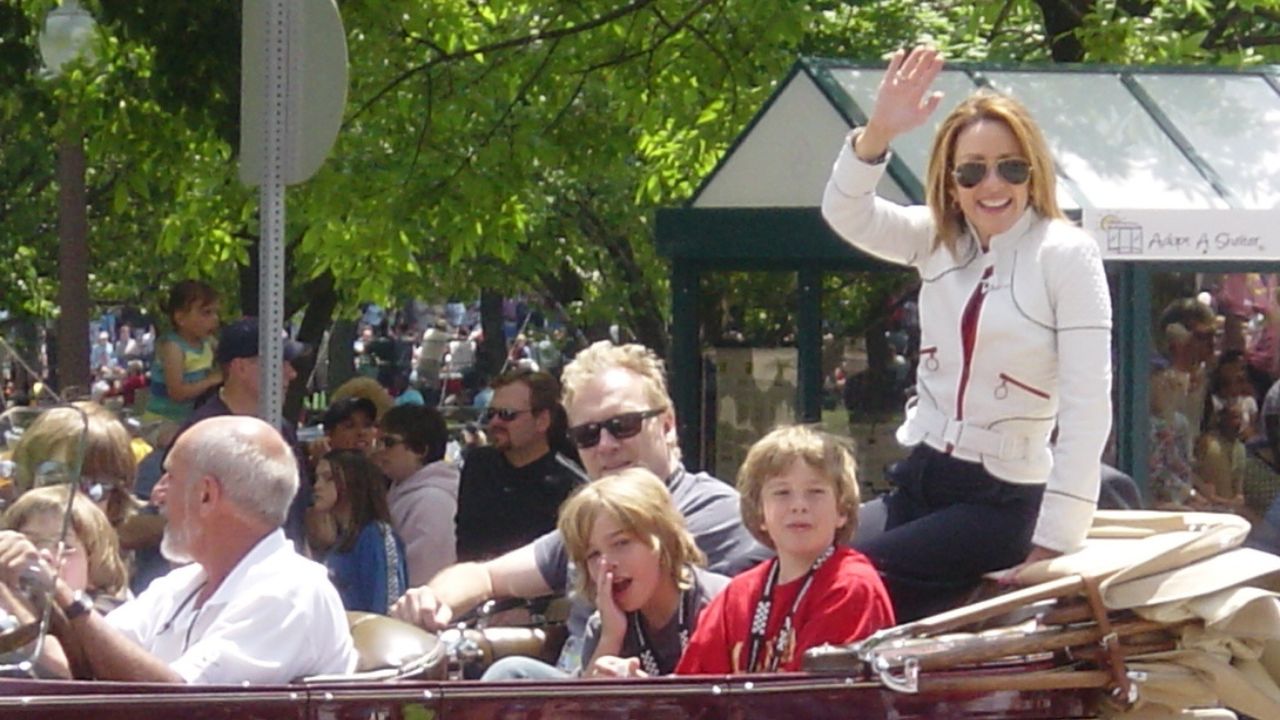 After graduating from high school, David decided to enroll at Loughborough University in Leicestershire. He graduated from Loughborough University with an exceptional GPA, and shortly after, David started working as a schoolteacher and American football coach.
Hunt lived in his home country for a couple of more years after finishing college, then he decided to relocate to the United States.
While in the US, David started attending the Julliard School in NY City. Once again, David managed to complete the task at hand as he graduated from Julliard as well.
That was about the time he started his career in the entertainment industry, at first as an actor and then producer and director.
David Hunt Career
David's debut as an actor was back in 1988 when he appeared in the "Closing Ranks," portraying Platoon Commander Albert Thom.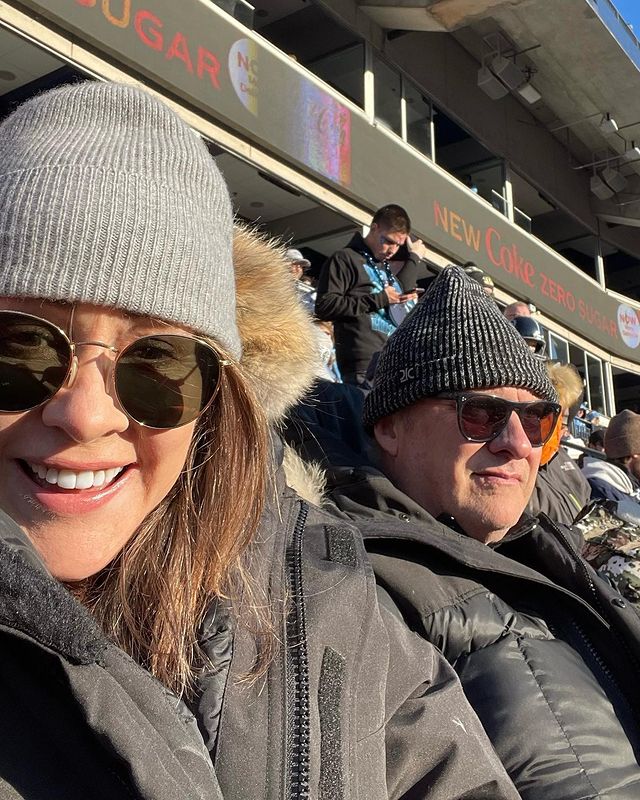 Since then, David has done over 40 movie and TV show roles, while some of the most notable projects are "Mad Man," "Liz & Dick," "The Black Velvet Gown," and "Murder on the Orient Express."
Shortly after his first attempt at producing and directing, alongside his wife Patricia Heaton in 2001, David founded the "FourBoys Entertainment" production company.
The "FourBoys Entertainment" was responsible for several projects, such as "Amazing Grace," "The Christmas hearth," and "The Engagement Ring".
David frequently states that he is an "actor at heart", but that doesn't mean he's a poor director. He directed shows such as "Versailles" and the documentary "The Bituminous Coal Queens of Pennsylvania," both of which are considered great by critics. 
Patricia Heaton and David Hunt's Relationship
The exact time or place where these two met is sadly unknown, but we do know that they've been together for over 30 years now.
Some time ago, in the late 80s, Patricia and her then-boyfriend David drove in their car and that is when Patricia gave him an ultimatum.
David recalls, "She said to me, 'listed Dave, I honestly love you and would follow you anywhere. But we are at that point when you have two options, first was you know what and the second was to leave.' You can imagine what I chose."
She left him speechless! David thought really hard about everything and the very next day he bought a ring and proposed to Patricia.
Not your typical beginning to a marriage of 30+ years.
To make things even funnier, they both had cold feet on their wedding day.
"I was crying all day, thinking about how I made a mistake once more. I was crying while walking down the aisle, everybody thought I was crying out of joy," Patricia said.
Luckily, everything worked out so well and now after more than 30 years of being together, the lovely pair gladly recalls all their ups and down from the far past.
Every year on Father's day Particia shares the same picture of her family on her Instagram.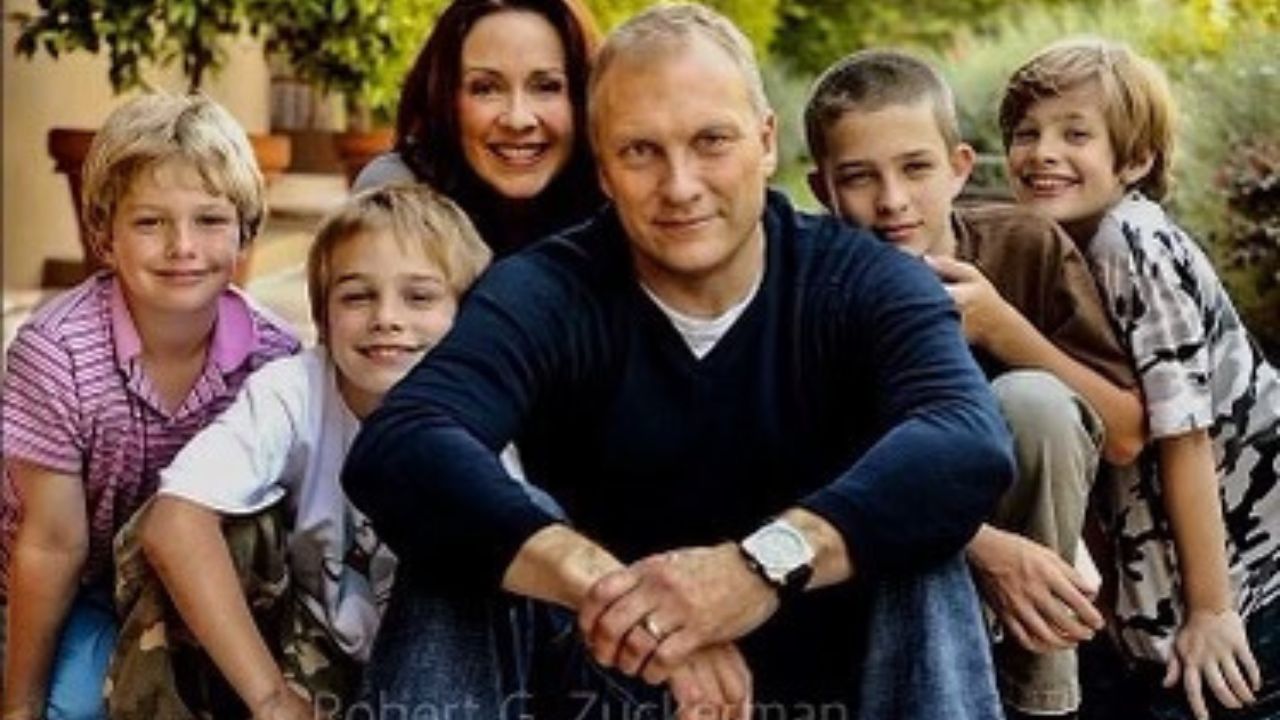 In 2022, she captioned: "Happy Fathers Day to this guy. We all love you Dad!"