Being an extremely tall woman can sometimes make finding love hard, especially if you are 6'9 (206 cm) like Liz Cambage.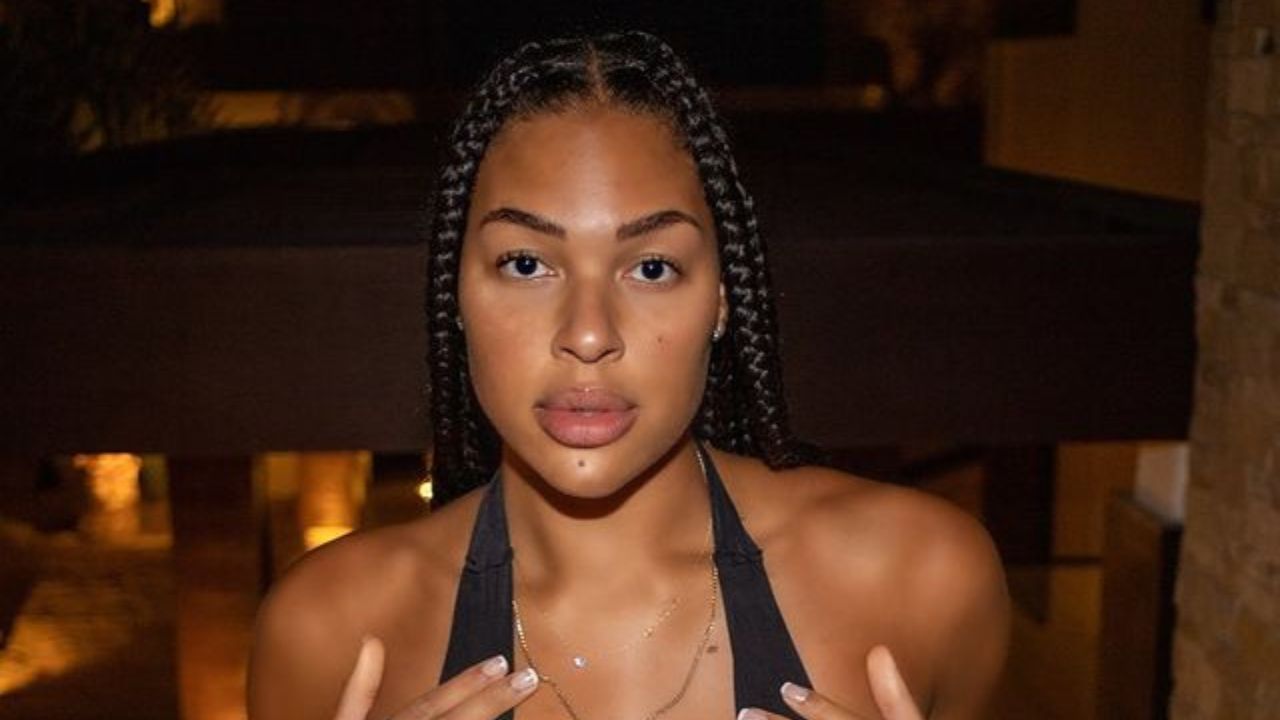 Liz frequently addresses the struggles tall women endure and how men just aren't interested in them for some reason. Because of this, questions about her romantic life started to pop up.
Is Liz Cambage Married?
As of 2022, Liz Cambage is officially single and has never been married in the past.
However, she was in an off-and-on relationship with a popular football player Alex Lee, but they tied all ends back in 2014.
Recently, believe it or not, some rumors sparked that Liz was actually married for over six years now, to no other than a famous NBA player Rudy Gay.
Is Liz Cambage Married? Rumors About her Marriage with Rudy Gay
Liz Cambage is currently single and she has never been married or engaged in her life. Although she was never married, just recently some rumors started to circulate that Liz was actually married to Rudy Gay for over six years now and that the couple even shares a child together.
This was complete nonsense and no one actually knows how these preposterous rumors even started. What's even funnier is that Rudy Gay is happily married for over 9 years now to his lovely wife Ecko Wray with whom he even has kids.
Liz is still young, but through the course of her life, she was linked to only one man that we know of, a professional football player Alex Lee.
Apart from Alex with whom she broke up back in 2014, Liz wasn't linked to anyone else after that.
Liz Cambage Struggle with Mental Health
Just last year, Liz Cambage announced her temporary departure from the WNBA to deal with mental health amidst some terrible things that she was accused of.
In a basketball match versus Nigeria, Liz was reportedly extremely unpleasant and even said terrible things to her opponents.
She apparently called them 'monkeys' and she also said 'go back home to your third-world country,' according to the Nigerian players that were present.
After the news broke out, Liz was fast enough to deny everything and she even backed off from the Tokyo Olympics.
Liz then said that the main reason for leaving the team and leaving them short of a very significant player was to "take care of myself mentally and physically."
Liz Cambage Gay Rumours
In the last few years, a large portion of women basketball players have come out of the closet revealing that they're lesbian, which could be a catalyst for Liz's rumors. 
"I am a 6'9 woman that likes men! Why do people expect me to be gay," Liz said in an interview with playboy to deny these allegations.
"I struggled with my sexuality for most of my life and being this tall doesn't help, what's more, it intimidates men. I feel like a woman and what to be a woman for my man, I want to cuddle and be loved," Liz added.