Laverne Cox found her path to fame when she landed the role of Sophia Burset in the popular Netflix Original series "Orange is the New Black."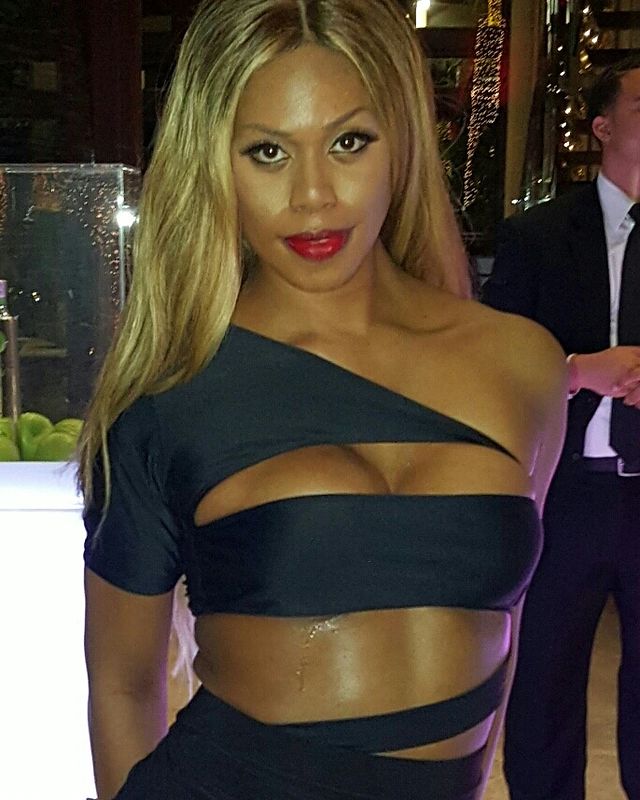 Cox is a transgender woman, which sadly makes finding love a bit more difficult, as she explains. As of 2022, Laverne Cox is not married nor has she ever been married.
Although she never walked down the aisle, Laverne is not single either. She struggled a lot as a transgender woman to find a suitable partner, but she still managed to steal the hearts of a couple of men.
Is Laverne Cox Married?
Even though Laverne is 50 years old, she wasn't lucky enough to find that special someone to tie the knot with.
Laverne has two or three publicly known relationships and one of them even lasted for about two years. But in the end, it just wasn't enough to commit fully and tie the knot.
Below you can find information about her previous romantic relationships.
Laverne Cox Dating History
After Laverne underwent gender transformation to become a woman she dated a couple of men. Her first relationship was quite brief, but the identity of that man is sadly unknown as it's no one from the industry.
The only thing we know is that her first boyfriend never dated a trans woman before nor was he gay. After dating for a couple of months, they just decided to part ways and end their relationship with no hard feelings or any type of drama.
Her second relationship and thus far the longest was with a man named Kyle Draper. These two former love birds met sometime around 2017 and shortly after they started dating.
Sadly, they ended their relationship back in 2019. The information about why they broke up is shared by Laverne in a public statement on Instagram:
"@thekyledraper and I have broken up. After much soul searching and tears from both of us, we have decided it's time for us to go our separate ways. We decided we should make a public statement since our relationship was public in ways neither of us anticipated. This is that public statement. We know our relationship meant so much to so many people, especially trans folks, giving them hope that this kind of love is possible for them as well. That hope, the hope for love has not waned for me in the face of this breakup but rather is fortified. Knowing that we are both capable of giving and receiving love with this level of kindness, respect, trust, affection, depth, and intensity has been so healing and life affirming for us both. I am so grateful we were open to love and for every moment we had together. We have both grown in innumerable ways as a result. Now its just time to move on separately. We both want a breakup that honors and respects the quality of our relationship and the love we shared. Its possible." – Cox said.
Shortly after her break up with Kyle Draper, Laverne took to Instagram in search of a potential partner, posting a picture with the following caption:
"Single lady here. It is okay to slide into my DM's gentlemen. Don't be scared. Just be respectful. Los Angeles area preferred. Talk soon. #TranslsBeautiful."
Time went by and Laverne struggled to find love just up until recently. Last year, in 2021, Laverne reviled to the public that she finally managed to "land a partner".
She didn't feel comfortable revealing the man's identity, but she did say that they were dating for about six months during that time.
Some rumors started to circulate that Laverne's boyfriend was even 22 years younger than her.
"Being a transwoman can be extremely hard sometimes, especially when trying to find love. I mean I'm not that young anymore, I will soon be 50. I look at this as a miracle at the very least. I couldn't be in a happier place right now," Laverne said.
"One of the worst things is that people often don't understand that trans woman is a normal women and not a man. Man that date trans women are considered gay, so people often get confused by this. I just hope that in the near future people would try to accept us, trans people, as normal folk," Laverne added.