In the last couple of years, the name Jules LeBlanc started to pop up everywhere. The young actress became so popular that even "Business Insider" labeled her "one of the most famous teens in the world."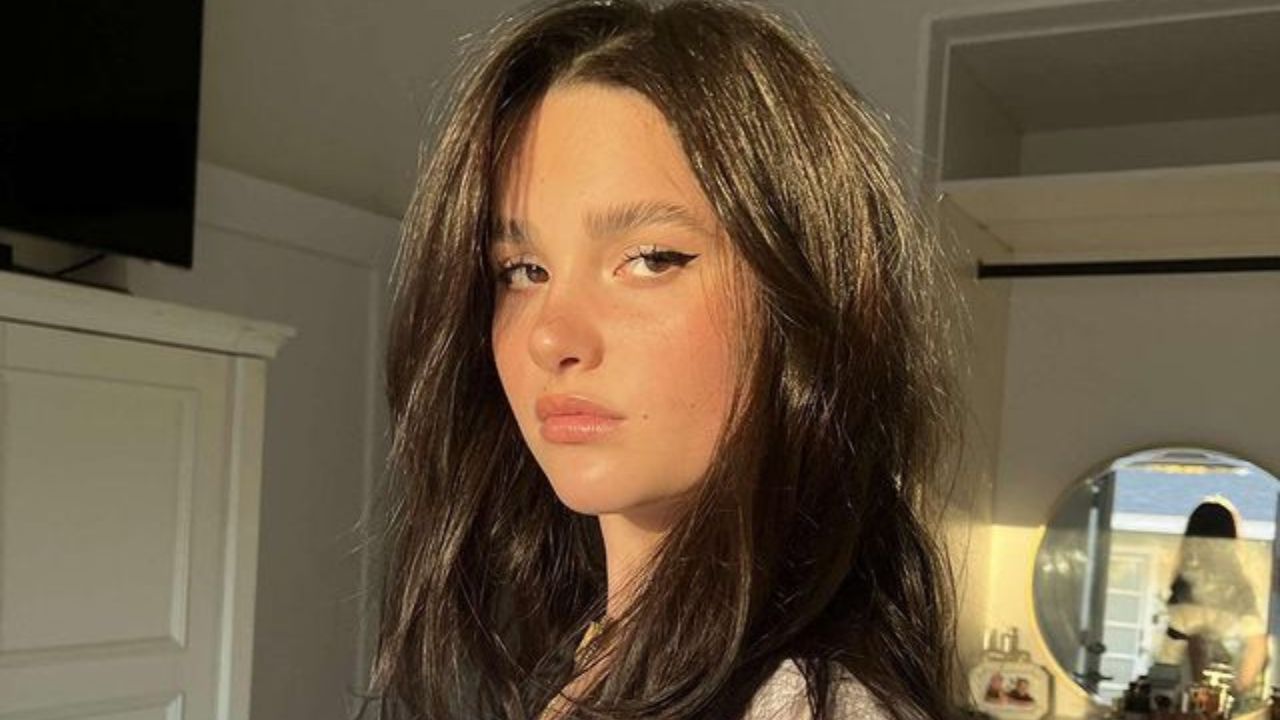 Her fans want to know everything there is about her, but most of all, everybody is wondering if the attractive young social media star is actually single.
As of 2023, Jules LeBlanc remains single and even though she just recently celebrated her 18th birthday, she still has a couple of relationships behind her thus far.
Let's dive into it!
Is Jules LeBlanc Dating Anyone?
After her last relationship has ended back in 2020, it seems that Jules LeBlanc remained single for a couple of years and she stepped into 2023 as a solo rider.
The popular social media celebrity, despite her young age, still managed to switch a couple of boyfriends thus far.
Her most recent relationship was with a popular singer and actor, Asher Angel. These two former love birds dated from 2019 to 2020. Apart from her relationship with Angel, Jules LeBlanc was also linked to Hayden Summerall and Jayden Bartels.
Jules LeBlanc Relationship History
Even though it seems that Jules LeBlanc has taken a break from dating in the past couple of years, she was still linked to a couple of boys thus far.
Below you can find the details on Jules LeBlanc's past boyfriends!
Hayden Summerall
Probably her first-ever romantic relationship was with Hayden Summerall. These two former love birds started their relationship as friends at first.
As Hayden and Jules started to form a closer friendship, some sparks flew, and shortly after these two started dating.
Sadly, their relationship was short-lived at best as they stayed together for about a couple of months before calling it quits.
It can be challenging for a man and a woman, particularly if they are famous, to maintain a close friendship without others assuming they have romantic feelings for one another. The pressure and speculation from the public can make it difficult for them to simply be friends.
Gladly, after the breakup, they still remained very good friends.
Hayden Summerall is an American actor, singer, and social media personality. He began his career as a child actor and has appeared in several television shows and films, such as "The Thundermans" and "The Haunted Hathaways."
He is also known for his music career and has released several singles and music videos. He is a social media influencer and has a large following on platforms like TikTok, Instagram, and YouTube.
Asher Angel
About half a year after Hayden and Jules called it quits, the young actress met Asher Angel and immediately fell in love with him.
These two started their romantic relationship in 2019 and approximately a year after, they decided it was best to part ways. The exact reason behind the breakup is sadly unknown.
Jules did post an Instagram story shortly after the breakup stating that there are no hard feelings between them.
Asher Angel is an American actor and singer. He began his career at a young age, appearing in several television shows and movies, including "Andi Mack," which was his breakthrough role.
He got his biggest role to date as Billy Batson in the DC Universe series "Shazam!" and its upcoming sequel.
Jayden Bartels
There were some rumors about them dating but those were just rumors. Jayden Bartels and Jules LeBlanc are not dating and never have been.