Hayley Nichole Williams created the band group in 2004 with Zac and Josh Farro, and Jeremy Davis.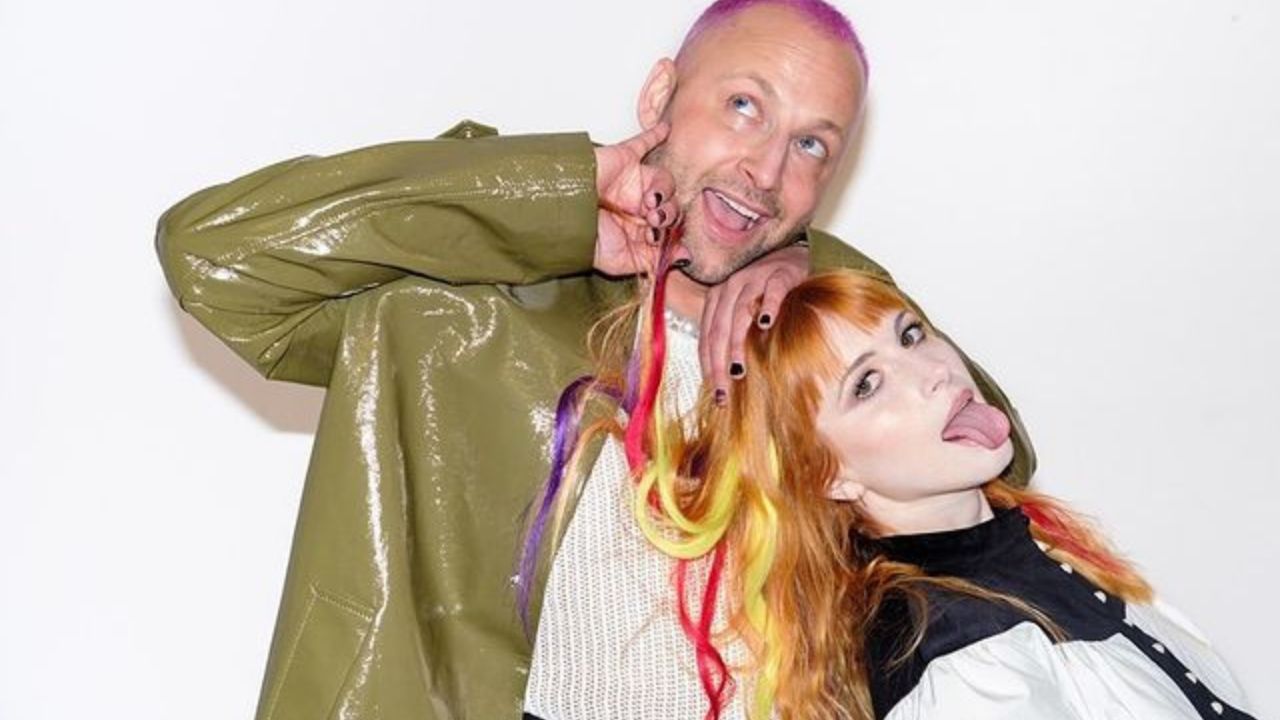 The band released various albums like Riot!, All We Know is Falling, Brand New Eyes, and After Laughter.
The singer released her first single, Simmer, in 2020. Apart from venturing into the entertainment industry, she also engages in hair-due products through her company, Good Dye Young. Many people wonder whether she is married.
Is Hayley Williams Married?
No, Hayley is not married but she is in a relationship with Taylor York.
Since she was going through a lot, especially concerning her mental state and failed marriage, she was not in the right mind to go into another relationship but in late 2022 rumors between Hayley Williams and Taylor York have been confirmed.
Earlier, Hayley had a crush on a former bandmate Josh Farro.
While being interviewed with Vulture, she stated that she had feelings for him when she was still a teenager and went on to write the song, Misery Business, as a dedication to Josh's then-girlfriend. The band member did not reciprocate her feelings; thus, nothing materialized between them though it still is a sweet memory she cherishes. 
The two would get to hang out together in 2017 when they were producing the album After Laughter. There was also a time when rumors circulated that she was gay, and this was attributed to her addressing an antigay statement Josh posted on his Twitter handle.
The star was seen defending the comments causing people to speculate about her sexuality. The singer is not gay but seems ready to fight for the LGBTQA+ community when she gets the opportunity. Even though the failed relationship with Chad slowed down her love life, she has made a career of herself, going on to achieve a lot between 2004 and now.
Hayley Williams Ex-Husband
Hayley divorced her husband, Chad Gilbert in 2017, and this took a severe toll on her. The singer confessed that the stress from the separation resulted in her having strange dreams that resulted in panic attacks. 
She revealed to Vulture, "They're pretty f–ked. There's often water in my dreams. I've always written about relationships using water metaphors. My most memorable recurring dreams from childhood are all water-related. I started to have a lot of those again.
It resulted in me having panic attacks, and I ended up in a hospital. I'd faint." The two, who were famous for being part of New Found Glory, announced their divorce in 2017. She later registered in a health facility to cope with her anxieties.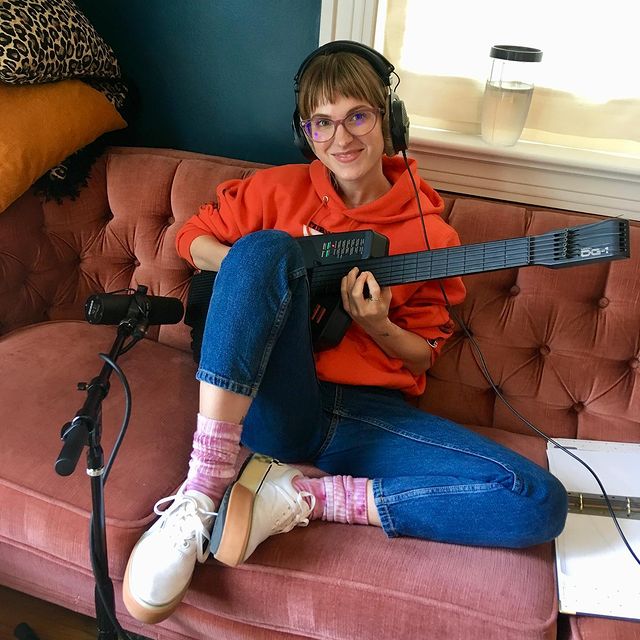 She also stated, "It's been a slow lesson for me — how much power our emotions have on our physical health. It started to happen because I was in denial. I found a facility where I could go and be in a safe group or by myself and talk… Talk therapy has been more important for me than medicine." The star also confessed that she should not have tied the knot with Chad though she understands what led to the marriage. She said, "I went through with the marriage because I had a lot of shame about my mistakes. I got into that relationship prematurely. He was not divorced [from his previous wife] yet. I was very lonely."
Hayley Williams and her Current Boyfriend Taylor York
In September 2022, in an interview with The Guardian Hayley Williams and Taylor York confirmed they're dating after more than two years of romance rumors but decline to comment further.
Hayley is pretty private and Taylor even more so, and I doubt we will hear more from them about their relationship. Other fans agree with me.
"I went to a Paramore concert Tuesday and there was no different interaction between them, not from Hayley being extra lovable to Taylor nor her "avoiding" interacting with him." one said on Reddit.
"Genuinely doubt they're ever going to acknowledge their relationship again. It's kind of amazing that they even confirmed it in the first place, and I highly highly doubt they'll want any talk of their (obviously very private) relationship overshadowing their work as a band." – another added.
When Hayley and Josh were dating they kept it completely secret until after they broke up so let's be realistic, they're probably not going to acknowledge it aside from that confirmation in an interview.