Chaka Khan has been in the music industry for more than four decades.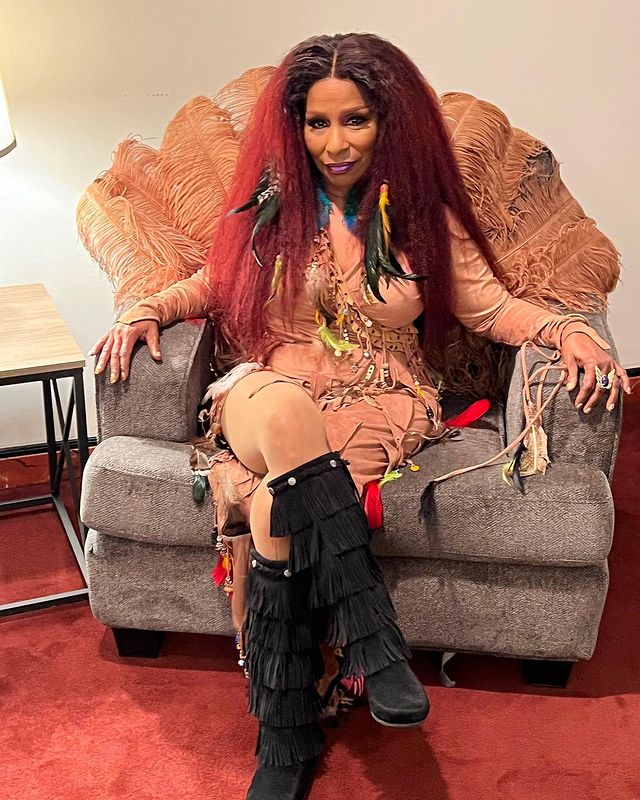 She has enjoyed the tremendous success that resulted in her being wealthy, but she also experienced her share of turmoil regarding her love life.
Is Chaka Khan Married?
No, she is not married. The legendary superstar went through two divorces and was rumored to be married to Doug Rasheed but that's just a sham.
Chaka Khan's first husband Hassan Khan
Teenage marriages have been happening for centuries, and some have ended up lasting a lifetime, while some are a reminder of the disadvantages of teenage marriages.
Khan's first marriage happened when she was 17 years old.
At the time, the star was a member of the legendary band Rufus and her growing success within made a record label table a record deal, but since she had not attained legal age, she could not sign it on her own.
Her mom, Sandra Coleman, was against signing the agreement.
To cement her career in the music industry, she married her then-boyfriend Hassan since being a wife meant she was no longer under her mother's guidance. She even claimed she was with a child to hasten the procedures. 
While her reason for getting married worked, the singer grew to become a music star, but her marriage failed since it ended one year after tying the knot. 
Chaka Khan's second husband Richard Holland
She spent much of her time in the studio with the band and used drugs to cope with the stress. One day, she abused sleeping pills and woke up in an ambulance as her stomach was being pumped. 
It is stated that while she was blacked out, she went to her next-door neighbor's house, walked to his bed, and collapsed.
This was how Richard Holland and Chaka Khan started getting close to each other.
Holland called 911, and an ambulance came. After surviving the incident, the two started dating. They tied the knot in 1976 and had a child named Damien Holland. 
The couple was married for four years until 1980, when they divorced.
Their marriage ended since they could not agree on many issues, and one of them was for Khan to limit her sexy stage appearance.
Chaka Khan and Doug Rasheed Relationship Rumors
Doug Rasheed was a Chicago-based school teacher, and the two met after her divorce from Holland.
She also left Rufus and was performing as a solo artist.
Rumors then surfaced that Khan and Rasheed had tied the knot; some sites claim they got married.
There is no confirmation that they married, but they worked together on Khan's song Will You Love Me, which got nominated at the Grammy Awards for Best R&B Album.
It was later revealed that Doug was married to Tonya Rivens for years. They even share a daughter. 
The Singer is a Grandmother
Her first child is called Indira Milimi, born in 1973. Her father was Rahsaan Morris.
Damien Holland was born in 1979. Indira joined the Pretty in Pink singing group to sing like her mother.
Indira gave birth to her child Raeven when she was 18, making Khan a grandmother.
Now her granddaughter Raeven has a child making the icon a great-grandmother.
In March 2020, she posted pictures of her great-grandchild on Instagram and wrote a caption that talked about the importance of family during the then-pandemic.
Khan's second child, Damien, reportedly had drug abuse and crime issues.
In 2006, he was charged with murder forcing his mother to testify, and was later acquitted. Damien also has a child known as Daija Jade Holland.
She became a great-grandmother in 2020 for a second time since she posted a picture of her great-granddaughter Caiya but did not reveal her parents.