Bruno Mars has unstoppable showmanship, cool swagger, and jittery energy during any performance. Apart from being the top musician and singer, he is known for playing seven instruments, plus vocals.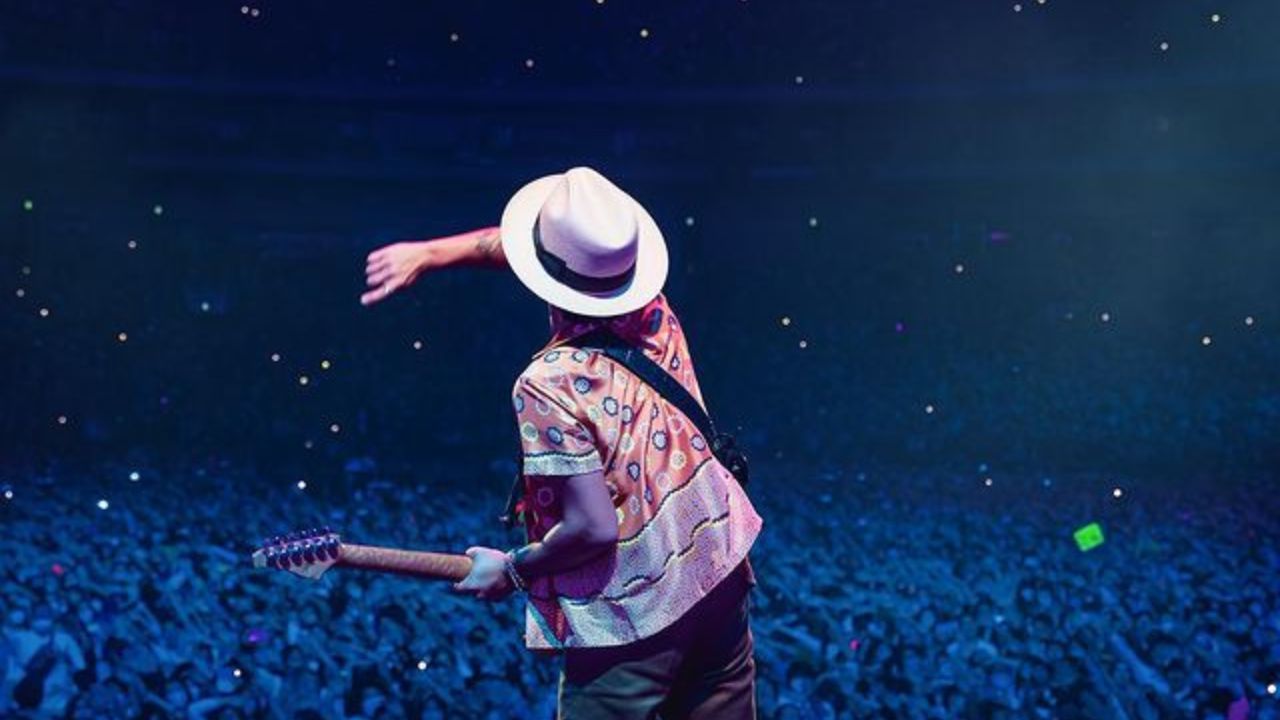 That's why he's called an all-rounder!
Bruno Mars' Instruments
He can play seven different instruments. That's right, you should be asking which instruments Bruno Mars cannot play! 
Mars learned to play many instruments from a very early age. At the age of 4 years, he performed with the musical group of his family. 
Once Bruno Mars stated that he was never trained formally to play instruments. As he was from a musical family, so they were just around him all the time.
Even Ed Sheeran spoke about the versatility of Bruno Mars as being such a talented writer that he can play every instrument in their collaboration song.
"Bruno 'produce and play all the instruments then write and direct the video' Mars. Love ya, bud." – Sheeran said.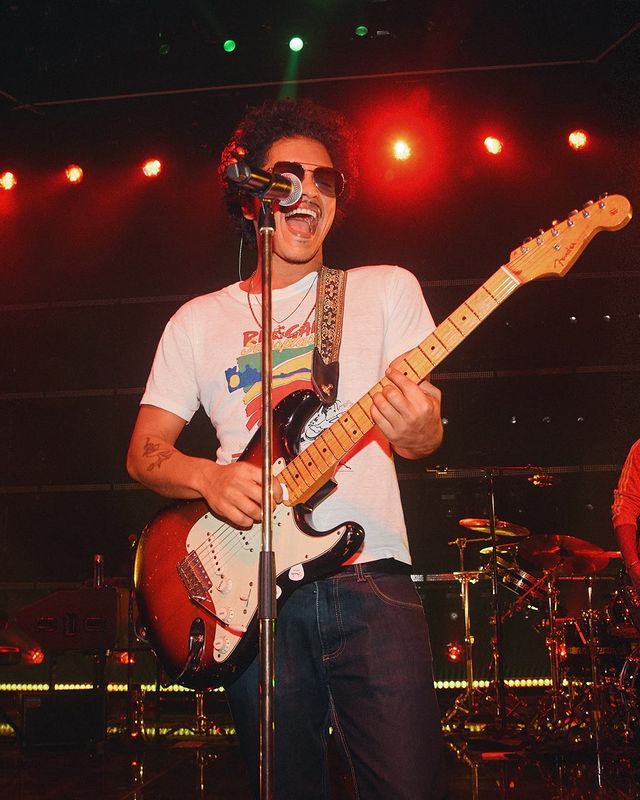 During live performances, he used to include three instruments in his live performance on the stage.
Mars and his band are always together wherever they go for performance. They play a variety of instruments and also serve as backup singers and dancers. 
Bruno Mars knows how to play the following instruments:
Guitar
Bass
Keyboard
Piano
Drums
Congas
The Song Grenade and Use of Musical Instruments
Bruno Mars's Song, "Grenade," is about how a girl betrays a boy and goes away with another man behind his back. But, he took the piano to her home, intending to bring her back.
The song is popular not just for the captivating story, indulging music, and talented singer but also for the various instruments used. There is bass, keyboard, bongos, guitar, drums, and piano being played in this song.
Bruno Mars is a house full of musical talent, but he always admits the things he is not good at. He recognized his weaknesses and strengths and stuck to them. Unlike most singers and musicians, he never crosses the territory where he is not experienced for commercial gain.