Yasmine Amanda Bleeth is a former actress and model who retired in 2003.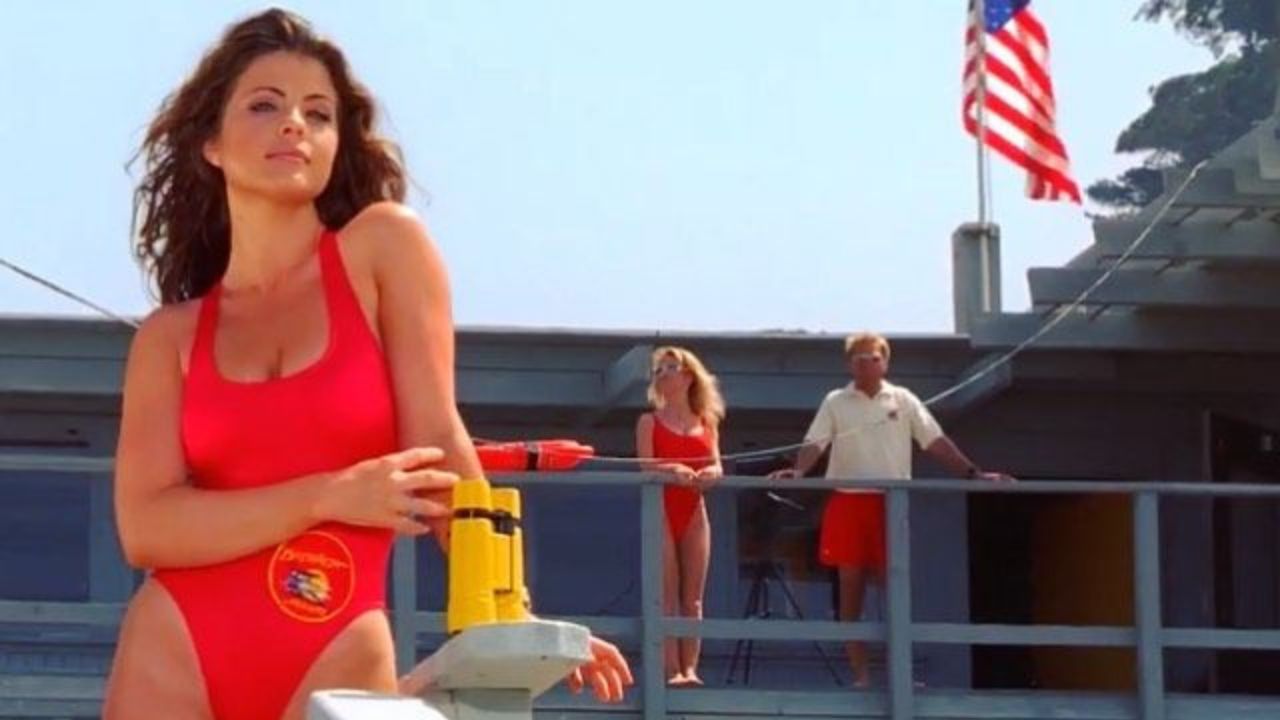 Her most influential role is in the TV show Baywatch as Caroline Holden.
Her performance in the role made her so famous that she was named among the most Beautiful People by People Magazine in 1995 but she almost disappeared from the public.
RECOMMENDED

Baywatch 2: Will There Be a Sequel?
Yasmine Bleeth After Baywatch
As a result of her outstanding performance in Baywatch, the actress got other television and movie roles.
She appeared in major roles in five series and made guest appearances in various shows.
While working as a television actress, she also worked as a model, constantly taking photos in lingerie or swimwear.
She once opened a business that dealt in swimwear. It was known as Yaz Wear.
The actress later got a role as Caitlin Cross from 1998 to 2000 in the show Nash Bridges.
In 2000, she got a starring role in the mini-series Titans.
The show's producer, Aaron Spelling, wanted Bleeth to act as a vixen in the movie that his company requested CBS to allow her prematurely withdraw from her contract in Nash Bridges.
During an interview, the star stated that she was excited with her image as a crazed beauty queen in the movie Crowned and Dangerous, which premiered in 1997.
She stated, "I keep my crown from that film on my desk in a little Lucite box. My little brother tried it on once, and I screamed at him, 'Take it off! Take it off!' I get a little nasty about my crown."
She was mentioned multiple times in the series Friends by Joey ad Chandler.
After her first period in a drug rehabilitation facility in 2002, she got one more shot to appear on the major screen in the 2003 movie Baywatch: Hawaiian Wedding.
She is Married to Paul Cerrito
The star is currently married to Paul Cerrito.
The two met at Promises, and Yasmine once said, "They say you shouldn't get into any relationship in the first year of sobriety – especially with someone in the program, but Paul and I fell in love immediately."
They got married in California in 2002.
At the time, she had regained 20 pounds and was on the right track to recovery.
She accepted that 'consciously trying to stay off drugs is now part of my life and always will be.'
The couple lives secretively between Scottsdale, Arizona, and Southern California.
She likes to stay away from the public, but in 2020, she was seen walking with her dog in California.
She was different from her previous appearances in Baywatch.
She was happy and even smiled at the cameras.
It was reported that she wore simple clothes.