Many popular actors nowadays have started their careers as children or teenage actors on one of the most famous networks for kids – Nickelodeon.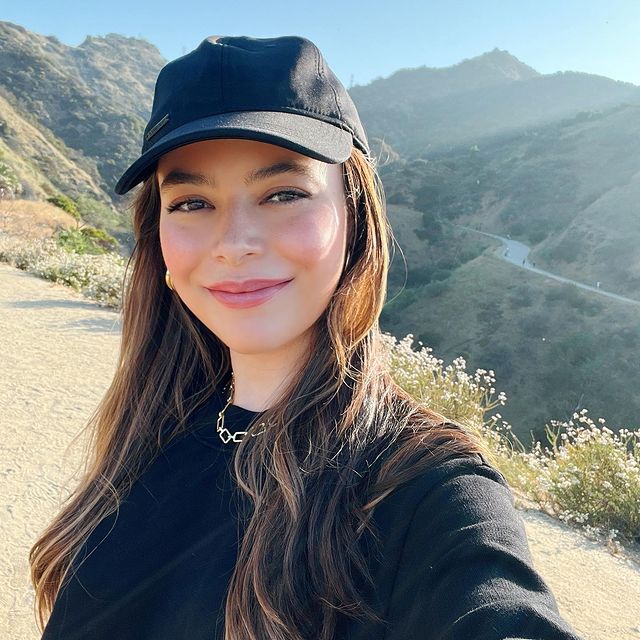 While sometimes actors become super famous at a very young age and then later on in their career they struggle to stay in the spotlight, Miranda Cosgrove's story is completely different.
Since her glory days, Miranda kept herself extremely busy and not just in the industry, she decided to enroll in college as well.
Here you can find everything you need to know about the life of Miranda Cosgrove after her "iCarly" days.
Miranda Cosgrove Enrolled in College
After the finale of "iCarly," Miranda decided to go to college and she attended the University of Southern Carolina.
At first, her plan was to major in film, but later on, she decided to switch majors to psychology, and she even addressed the matter in an interview on "Live with Kelly and Ryan" in 2017.
Miranda said, "I'm never going to leave acting behind, I just think that college is going to help me in a lot of ways, both as an actress and in personal life."
Miranda Cosgrove Starred in Despicable Me
Miranda Cosgrove's first major success after iCarly was in the "Despicable Me" franchise. She starred in the first instalment while "iCarly" was still on and continued to appear in the next two sequels as well.
In 2017, "Despicable Me" was the highest-grossing animated film franchise of all time.
At the time being, Miranda was successfully balancing college and her acting job. "I can't lie, for me, it wasn't that hard because I never did both things at the same time. I was either at college or taking some time off to do my job," Miranda stated.
This was definitely the right move for Miranda as for her work on "Despicable Me 2" she won a Kid's Choice Award back in 2014.
Miranda Cosgrove Appeared in Several Other Projects
Although the animated movie franchise "Despicable Me" was by far the most successful project for Miranda she also appeared in several other movies and TV shows.
One of those projects is the 2015 horror film "The Intruders," co-starring Austin Butler. The movies basically follow Miranda's character as she tries to uncover the mysterious paranormal activities in her new home after her mother dies.
Sadly, the movie was not a success as it has an extremely low 17% likes on Rotten Tomatoes.
After that, Miranda appeared in the short-lived comedy "Crowded" but this time she was performing in front of a live audience.
"This was the first time a did something like this and at first I must admit I felt nervous. I was afraid that they might not laugh if they don't like the show."
But, after just 13 episodes in the first season, the show was cancelled. However, this didn't slow Miranda down as she appeared in shows such as "Spaced Out," "History of Them," "3022," and "North Hollywood."
In 2019, Miranda ventured into her own project "Mission Unstoppable with Miranda Cosgrove" which is an educational TV show.
The show's main focus was to empower young women and it aired for three seasons. For her brilliant performance Miranda was nominated for an Emmy award.
iCarly is back ON!
When Paramount+ broke the news, many fans of the show were thrilled to hear that iCarly is back on stronger than ever and it will include Miranda Cosgrove.
The show premiered in 2021 with Miranda as Carly and one of the fans' favorites, Nathan Kress, is back on as Freddie Benson.
Sadly, Jennette McCurdy was unable to reprise the role of Sam Puckett but many new characters were added to freshen up the show.
This time, Miranda will be serving as an executive producer.
"I am so happy that I can't impact the show directly this time as I am helping them with editing the episodes. This is all very new to me as I never really edited anything. I am grateful for the learning opportunity," Miranda said in an interview.