Justin Timberlake and Jessica Biel first met in 2007 and were one of the most high-profile couples in entertainment.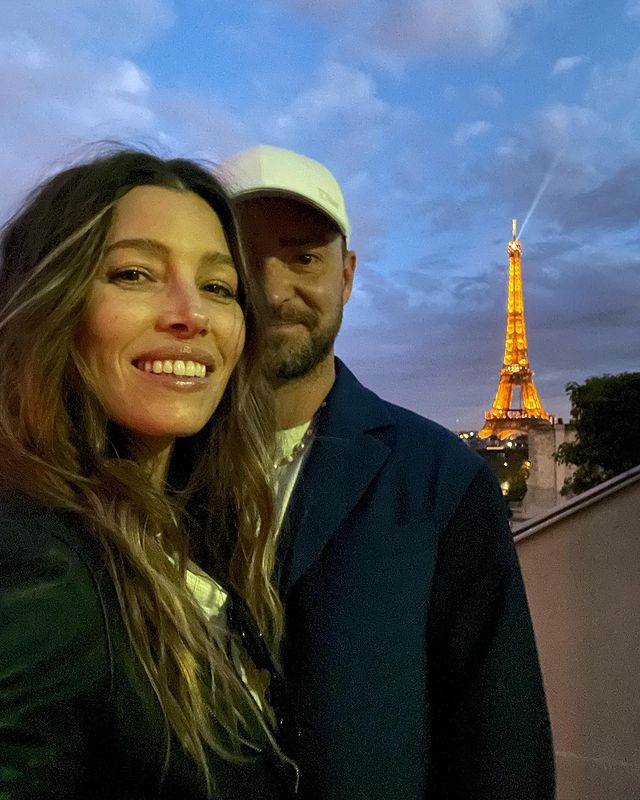 The two have been married for more than nine years and have two kids. From their first meeting to the birth of their second born, a lot has happened in between.
In 2011, they split and resumed their relationship with an engagement while on holiday. They got married in 2012.
Their first child was born in 2015, and in 2020, they welcomed their second child. 
How they met
In an interview in 2019, Biel stated that the two met and spoke for the first time when she attended a birthday party organized by Timberlake for one of his friends.
He later asked his friends if he could call her, and when they got the chance to speak, he asked her out. "I had to be pretty persistent in order to get her to say yes," said the entertainer at a press conference. He went on, "But I have a fair amount of tenacity, and if I want something, I stick to it. And in the end, she agreed."
Even though it is not clear what the couple did on their first date, tabloids initially labeled them as "friends" after Biel was seen backstage in one of his concerts, and the two also went to the Sundance Film Festival together.
The Love and Support for Each Other
According to Biel, the two did not kiss for a long time since Timberlake went on tour shortly after they became friends.
The couple got married nine months after their engagement in October 2012.
He once said on the Ellen DeGeneres show, "It's nice to marry your best friend. It suits me," he continued, "Every once in a while I can catch a glimpse of her when she doesn't see me looking, and I have this moment where I'm like, 'If you never make a good decision … if you only make bad decisions for the rest of your life. You made one really good decision."
News on Biel's pregnancy with their first child first broke out in November 2014. All through their relationship, the couple has always said sweet things about one another. Timberlake once said,
"I've watched her body change. It's a temple. It should be worshiped. It should be marveled at. I'm fascinated by her. She's everything, man. She just constantly surprises me with who she is and who she's becoming, and I really hope I do the same for her. I'm excited to see what she's going to do next. I wake up and roll over and look at her, and I'm inspired."
Biel also showed support for her husband in a touching tribute after releasing his 2018 album, Man of the Woods. "I just am in absolute awe of you every night to see you up there in your glory, doing what you've been put on this Earth to do," Biel captioned in an Instagram video in 2019 as he covered his tour.
"You inspire me, you inspire Silas. You inspire everyone around you — all of your fans, all of your friends and family — to work as hard and as with so much passion as you do. You are truly a sight to behold. I'm so happy that you're going to get some time off. I'm so happy for you and for us."
The Relationship Gets Tested
The relationship was tested in 2019, when pictures emerged showing Timberlake and his costar in the movie Palmer, Alisha Wainwright, holding each other's hands in New Orleans. The star had to issue a statement in which he apologized for his misjudgment and went on to say that nothing happened between them.
Ever since the photo, the couple has stayed focused on their family and has a strong relationship with reliable sources stating that Timberlake was "really making a big effort." The source went on to say, "He's bending over backwards to get Jessica to forgive him and to make sure he's there for her and Silas."